News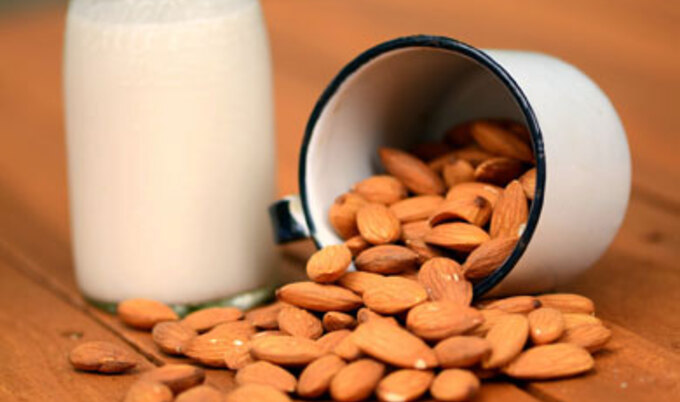 Almond Milk: #1 Seller of Plant-Based Milks
Move over soy, coconut, rice, and hemp: almond milk is now the dairy-free favorite.
August 13, 2014
---
There was a time when soy reigned king, but in 2014, almond has trumped all. New research reveals that 70 percent of all plant-based-milk sales are from almond milk, now the nation's most popular dairy-free milk alterative. Just one year ago, almond milk represented 55 percent of the market share in the vegan milk category. According to Suzanne Hagener of Blue Diamond Growers (makers of Almond Breeze), almond milk has "just hit the mainstream. We've got some people switching from soy and obviously people that are avoiding dairy because they are allergic to milk or lactose intolerant, but a lot of the growth is coming from people living a healthy lifestyle." In the United Kingdom, sales of non-dairy milk are up 155 percent in the last two years.
Let's get FABULOUS! Order your copy of the hot-off-the-press VegNews Guide to Being a Fabulous Vegan - filled with everything you need to know to live a super-fabulous vegan life (including our all-time favorite recipes)!
Order Now