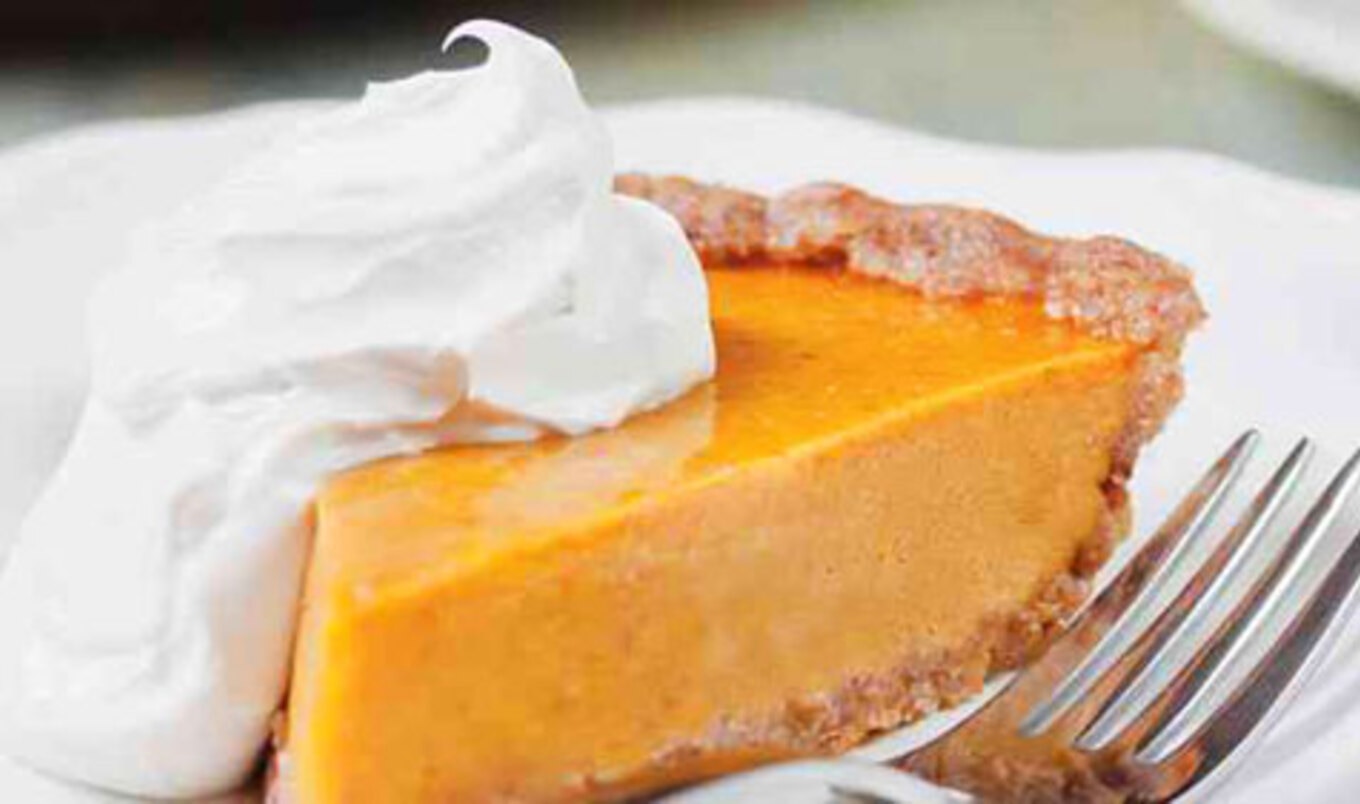 Why stare down a plate of turkey at your uncle's house when you can share this special day with like-minded individuals?
November 20, 2015
---
Thanksgiving can be a day packed with non-vegan relatives shoving giant plates of turkey and gravy in your face, but thanks to an array of cruelty-free organizations and restaurants across the country, the food-laden event can also be an awesome day filled with Brussels sprouts, mashed potatoes (butter-free of course), and a delightful plant-based roast. To help celebrate this day in the most awesome way possible, we've gathered our top plant-based Thanksgiving events so you can give thanks to family and friends while showing appreciation for all living things.

Celebration for the Turkeys
November 21
Watkins Glen, NY
Join best-selling author Colleen Patrick-Goudreau and Farm Sanctuary's national shelter director Susie Coston for the New York Celebration for the Turkeys. Overlook the foliage and Seneca Lake while taking time to bond with the rescued pigs, cows, goats, chicken, and sheep. As if that wasn't enough, the Feeding of the Turkeys portion of the event celebrates the guests of honor—rescued turkeys—while they munch on squash, cranberries, and pumpkin pie.

Thanksgiving with the Turkeys
November 21
Poolesville, MD
Celebrate Thanksliving by surrounding yourself with rescued turkeys during Poplar Springs Animal Sanctuary's cruelty-free vegan potluck.

Vegan Thanksgiving Potluck
November 21
Minneapolis, MN
Celebrate the growth and strides made in the animal-rights community this year at the Minneapolis Vegan Thanksgiving Potluck.

22nd Annual Thanksgiving Dinner and Lecture
November 22
Farmingdale, NY
Not only is this annual Thanksgiving dinner turkey-free (and vegan), but it's also one of the biggest of its kind in Long Island. Plus, plant-based doctor Joel Kahn is the special guest speaker this year. Count us in!

A Very Vegan Thanksgiving Potluck
November 22
Detroit, MI
The fifth annual Very Vegan Potluck in Detroit is open to all—just bring your favorite veg dish. Not only will you get to bond with local herbivores and eat amazing homemade meals, but a local healthy living expert also hosts the potluck.

12th Annual Compassionate Thanksgiving Vegan Potluck
November 22
Portland, OR
We love Portland, and we love vegan food, which is why this Thanksgiving potluck is the ideal event. Hosted by Northwest VEG and open to both the vegan and veg-curious, enjoy the delights of plant-based food in one of the most vegan-friendly cities in the world.

Vegan ThanksLIVING Charity Event Potluck
November 22
Las Vegas, NV
Guests at the annual compassionate harvest-themed meal in Nevada can bring a vegan dish for the potluck or come as a regular attendee. Everyone at the event will get coupons for yummy vegan fare and can participate in the raffle.

Thanksgiving Vegan Dinner
November 23
Palo Alto, CA
With a menu packed with dishes such as gingery butternut squash soup, corn and caramelized onion frittata, and wild rice and quinoa pilaf, you'll definitely want to join the Peninsula Macrobiotic Community for Thanksgiving dinner. But don't forget about desserts such as maple pecan cake with tofu whipped cream.

Tofurky Trot
November 26
Portland, OR
We all know that Thanksgiving is really about an abundance of vegan food, which is all the more reason to start the day off right with a 5k to help support regional animal-rights organizations (and work off that third plate of vegan stuffing that is definitely going to happen). A similar event also takes place the same day in Pasadena, CA.

Life-Affirming Thanksgiving Celebration
November 26
Bethesda, MD
Join The Vegetarian Society of DC and hundreds of attendees in celebrating compassion with a gourmet vegan dinner. The event will include exhibitors, door prizes, a silent auction fundraiser, live musical act, and a keynote speech from Terry Cummings, director and co-founder of Poplar Springs Animal Sanctuary. The gathering also features a children's event with vegan magician Magic Michael.

Northern Vegans 9th Annual Thanksgiving Vegan Potluck
November 26
Negaunee, MI
Grab your plates and your plant ingredients because Northern Vegans' ninth annual Thanksgiving Vegan Potluck is sure to please any vegans in attendance. And don't forget to join them for their pre-Thanksgiving potlucks in Durham, NC and Chapel Hill, NC on November 22 and 23 respectively.

Café Gratitude's Annual Free Thanksgiving Meal
November 26
Los Angeles, CA
Give thanks at a restaurant that wants you to value clean, plant-based eating—and yourself—every day. The gourmet, vegan (and often raw) restaurant hosts its annual vegan Thanksgiving event at its location in Los Angeles' Arts District.

Family Friendly Thanksgiving Retreat
November 26-29
Cazadero, CA
Why share one evening with vegans when you can go on an entire weekend retreat? The family-friendly outing is filled with stunning views of coastal redwoods, guided hikes, arts and crafts, and veg dishes served buffet style.