Recipes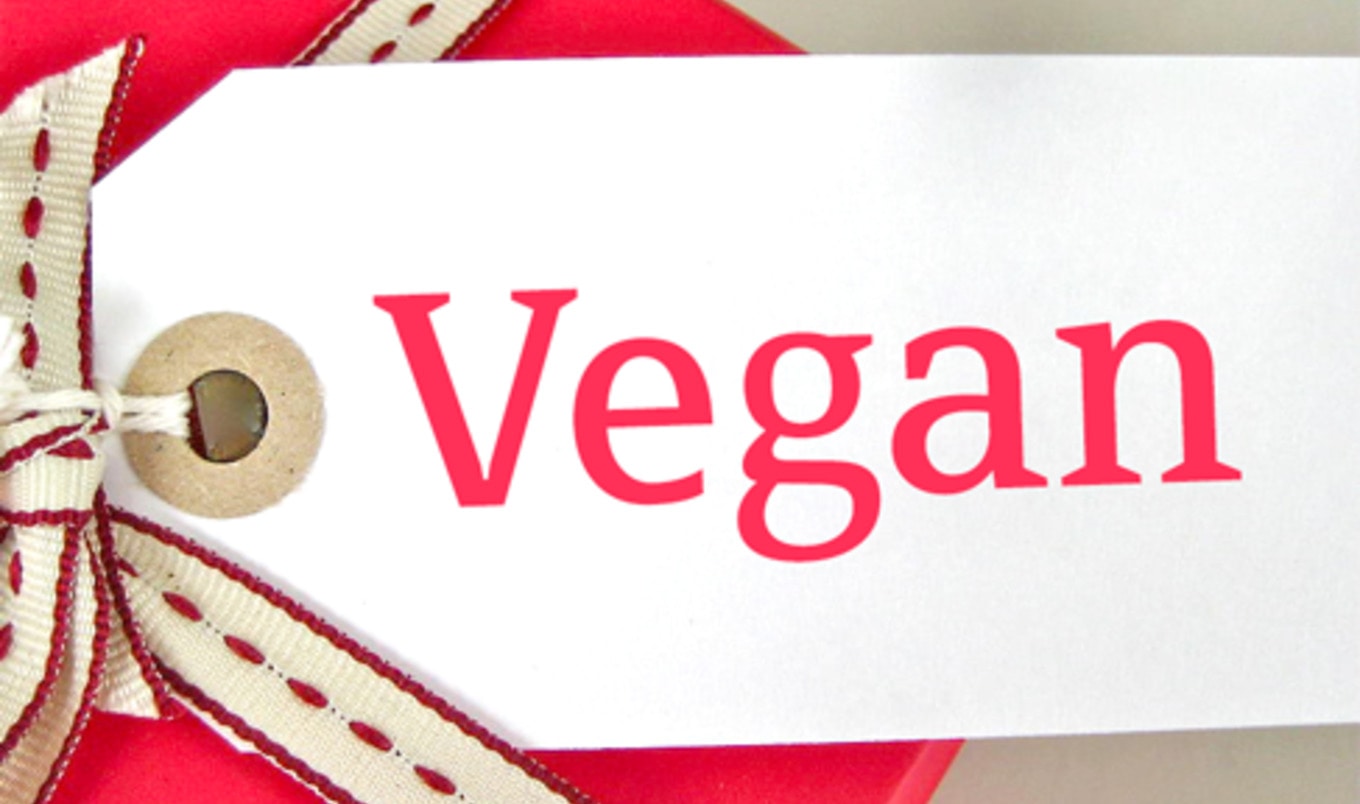 8 Best Vegan Subscription Boxes
Make every month your birthday with cruelty-free goodies sent straight to your door.
November 3, 2015
---
Vegan subscription boxes have been hot for years, but in 2015 the market has expanded to include snacks, make-up, coffee, organic cleaning supplies, and handmade crafts. The perfect gift for everyone from new parents to your work colleague, and, of course, yourself—these boxes will have you running to greet the delivery truck faster than you can say "vegan candy bar." And, who doesn't love surprises, especially when they come expertly curated in a pretty care package?
Without further adieu, here are our current favorite box services.
Vegan Cuts' Snack Box comes stocked with healthy-but-convenient snacks and beverages with none of the grocery-store hassle. A mix of full-sized and multi-use sample-sized products range from gluten-free cookies and no-junk-added fruit-and-nut bars to protein powder and unique teas. The inclusion of ready-to-make noodles, grains, and organic energy drinks are perfect for college students and can't-make-it-to-the store workaholics. Vegan Cuts also offers pretty Beauty Boxes filled with fab body care such as bath salts, lipsticks, and mini-conditioners. Even better? Each box comes with discount codes to save even more money in the Vegan Cuts online store.
Price: $19.95/month
Looking for an amazing-smelling toner or silky body butter but don't want to commit to a Costco-sized tub before you try it? Petit Vour's affordable monthly subscription box includes four luxurious sampled-sized beauty products plus the occasional full-sized product added to the mix. The offerings, which last a week or two, allow you to decide if you've found your new go-to mascara or want to keep switching your routine until you find the shampoo that works best for you. The contents of the box are top-secret before it arrives, but Petit Vour's website lists exactly what was in last month's box so you can nail down the things you loved for future beauty purchases. Each brightly-colored box carries the aesthetic of a boutique salon, while every month, Petit Vour awards $50 to a subscriber for best product photo every month.
Price: $15/month
Level Naturals
Pamper yourself with handmade vegan bath and shower bombs, candles, and soaps with one of Level Naturals' three subscription boxes. With a Good Box, a Good(er) Box, or a Good(est) Box (each comes with one mystery item such as pumpkin soap, lemon sugar scrub, or limited edition bath bombs), you never have to worry about hard-to-pronounce chemicals or parabens hiding in your body care. Level Naturals selects only items with pure ingredients like coconut oil, olive fruit oil, shea butter, and jojoba. And because there are no junky fillers, these products' potent scents will fill your house with a fresh, chemical-free aroma.
Price: $14.95–$49.95/month
Fair Ivy
Lovingly wrapped with twine and accents such as sprigs of thyme, your Fairy Ivy gift box is shipped straight from the artist who made it for you. All gifts are handmade, tasteful, and unique, and might include gemstone necklaces, hand-painted stationery, scarves, clutches, or scented soaps. Perfect for anyone looking to add artistic flair to their homes or wardrobes, sign up now as there's currently a waiting list for the service. The good news is that the company is expanding its capacity in December.
Price: $30/month
Graze
Graze takes healthy snacking to a highly personalized level. First, you establish your preferences from more than 100 nuts and dried-fruit food items. Graze then concocts the perfect combos, seals them in individual, tray compartments (including nutritional information), places them in a colorful box, and ships your surprise treats right to your doorstep. And if you happen not to enjoy the zesty chili-lime cashews, Graze has a rating system to let the company know you don't want any more of a certain product. Whether it's mid afternoon or a movie night, this box is a snack-lovers dream.
Price: $11.99/month
Jackalo Box
The contents of Jackalo boxes—a name inspired by the fictional bunny-like jackalope— are nowhere near rabbit food. By meticulously sourcing products around a central theme such as "taco party" or an area such as Brooklyn, Jackalo introduces monthly subscribers to exciting products made by contemporary artisans. Custom-printed boxes also come stocked with full-sized, harder-to-find items such as spiced maple syrup or hand-cracked hard candy. Every ingredient, including the bone-char-free sugar, is vegan.
Price: $60/month
Love Goodly
Love Goodly is a simple bi-monthly box featuring only a few high-quality items such as nail polish, handmade jewelry, a single hair product, and a box of tea. The package also comes with a recipe, and an insert card that lists the box's contents and their suggested uses. Love something in particular? Love Goodly's online shop links customers with the brands in the box so you can buy that lovely nail polish in every color. We recommend this box for a minimalist who hates clutter but swoons over the idea of a little something new every month.
Price: $35/month
Mistobox
No matter when you retrieve Mistobox from the mail, it'll smell like Sunday morning, as each package is filled with roasted-to-order coffee from small producers around the world. Depending on the coffee preferences you choose—roasts, blends, and tasting notes—you'll get a collection of whole beans in either one large 12-ounce bag or a sampler of four 3-ounce bags. The people behind Mistobox make it their duty to source beans ethically, find the best roasters, and send them to you for a constant kick of caffeine.
Price: Up to $21.99/month
Love the plant-based lifestyle as much as we do?
Get the BEST vegan recipes, travel, celebrity interviews, product picks, and so much more inside every issue of VegNews Magazine. Find out why VegNews is the world's #1 plant-based magazine by subscribing today!