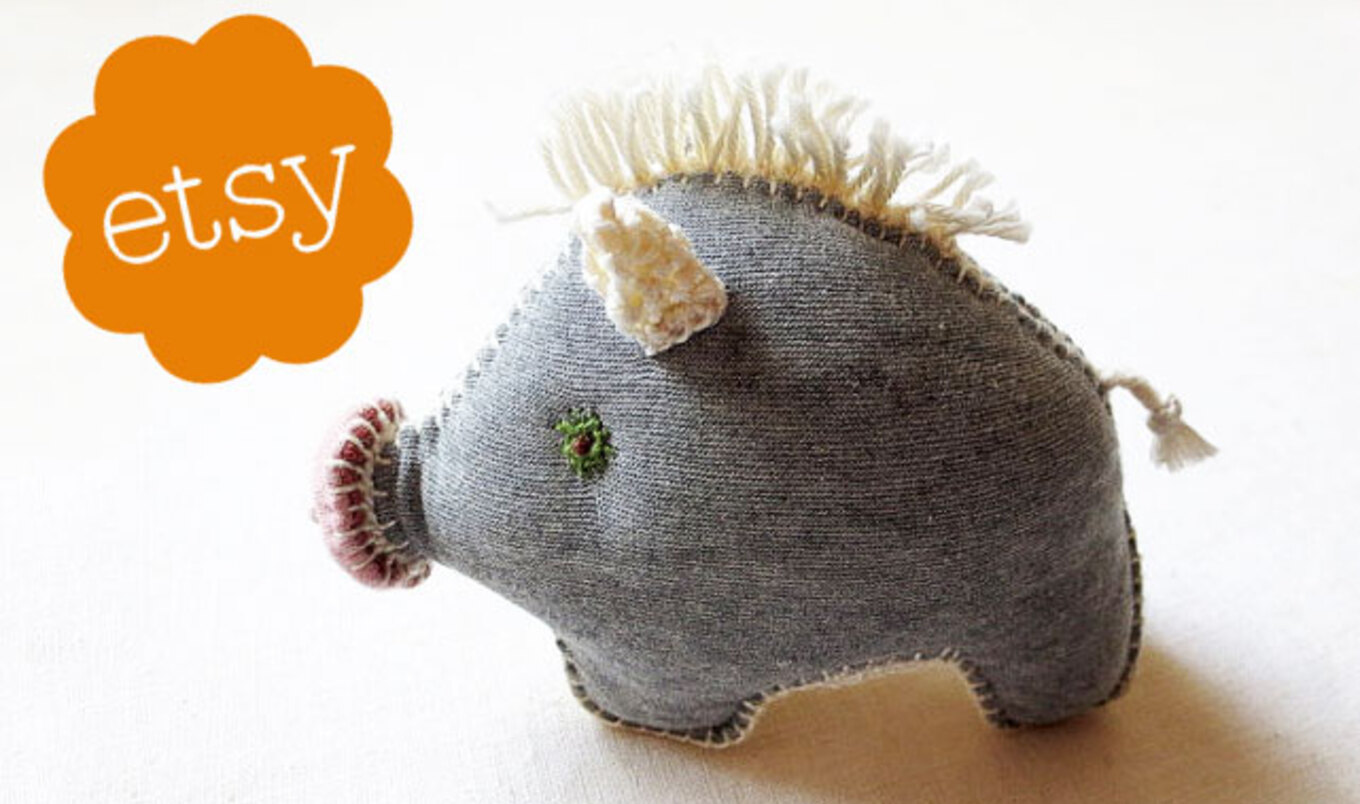 We made our list and checked it twice, then went online to Etsy for something nice.
December 6, 2015
---
We love the holidays. What we don't love is standing in long lines at the mall, which is one reason why we turn to Etsy for all of our gift-purchasing needs. As always, the level of creativity on the site inspires us to find the best vegan presents ever, and after spending copious amounts of time perusing handmade, vegan gifts, here are our favorite gifts for everyone on your list.

And, if you happen to purchase a t-shirt, beauty package, or cooking utensil for yourself, well, that's just fine, too!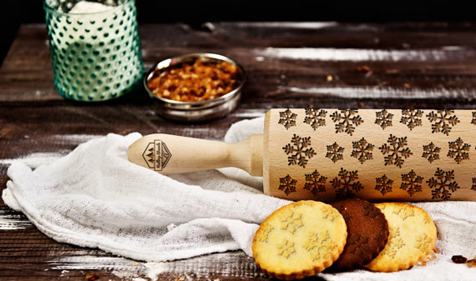 For bakers
RollingWoods creates laser printed designs—from peonies to dachshunds to Star Wars and more—atop heavy wood rolling pins, which makes imprinting designs into baked goods super easy. This is a gift with benefits as your baking buddies will feel obligated to make printed cookies for you in return. It's only fair!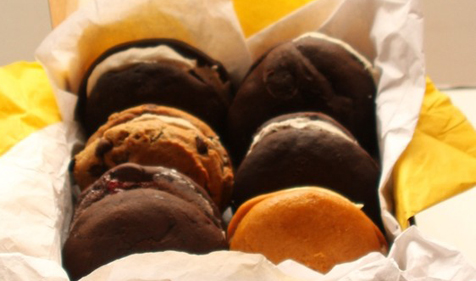 For sweet lovers
Have the kind of friends that eat more than they bake? Gigi at Veganville's got you covered with custom baked goods delivered from Berkeley, CA. We're talking whoopie pies, cupcakes, brownies, and entire made-to-order boxes containing all of the above. We won't tell anybody if you decide to keep this this gift for yourself.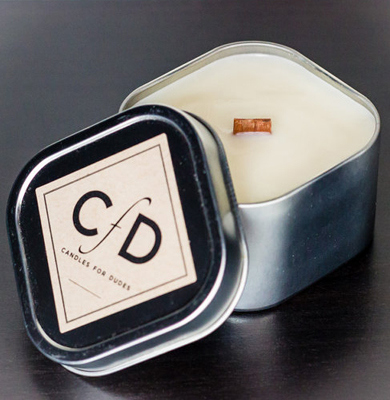 For dudes
Shopping for guys can be difficult, which is why we like Candles for Dudes, where men can enjoy luscious, aromatic, soy candles. In scents such as Grandpa, Surfboard, and seasonally-appropriate St. Nick, each man-dle comes in its own steel tin and burns up to 40 hours.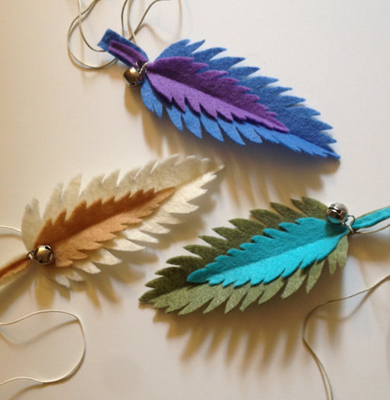 For cats
Cats are picky. Rub their bellies too hard? They'll scratch you! Give them dry food when they're craving wet? Enjoy that couch now before it becomes the kitty tower of scratching and biting. As such, gifting your feisty companion this feather-free feather (made from eco felt) is sure to elicit at least one meow of approval.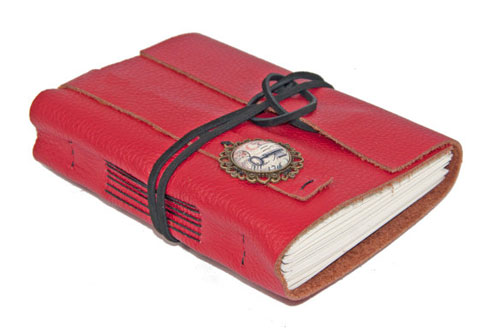 For writers
BoundByHand sells rope-wrapped, faux leather hand-bound journals filled with 240 pages of 80-pound white paper and a sewn-in bookmark. This journal isn't for your friend with a makeup blog—this gift is for the type of writers that get chills from the contact of pen to paper. While the shop isn't exclusively vegan, shopping its faux-leather line—of which there are more than 35 styles—helps shift demand in the right direction.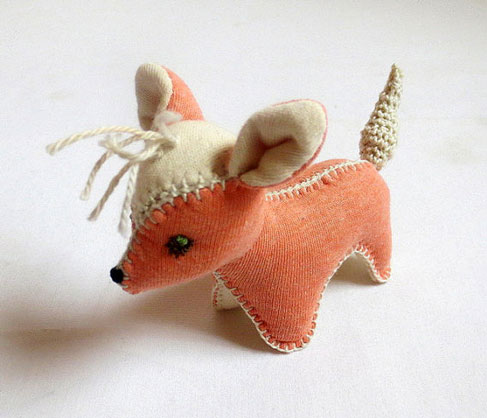 For kids
VeganBabyToys creates adorable hand-stitched animals using organic cruelty-free fabrics and vegetable-based materials. Can't decide on a baby elephant, soft bunny, or tiny toy lobster? The shop's owner Ibu will also create custom plush toys from your child's drawings.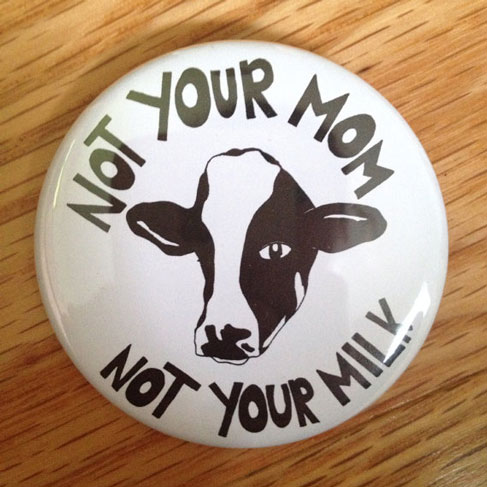 For fashion-activistas
Navigating through sizes, colors, shapes, and textures with your significant other's style in mind is a nightmare not many are willing to endure. Instead of settling on a generic scarf or plain black t-shirt, get your fashionista love a shirt from Vegan Veins. The shop prints moving messages such as "Not Your Mom, Not Your Milk" and "Captivity is Cruel" on shirts and pins to add a little fight to fashion.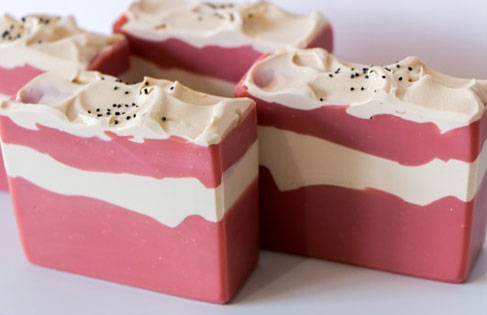 For bathing-beauties
Xplosive Cosmetix makes seasonal, cold-process soaps in creative varieties such as peppermint stick snowflake, peppermint patty, and strawberry creme. Made with shea butter and topped with a sugar cookie-shaped soap disc, these soaps—and the shop's whipped soap sugar scrubs—look good enough to eat (but please don't!).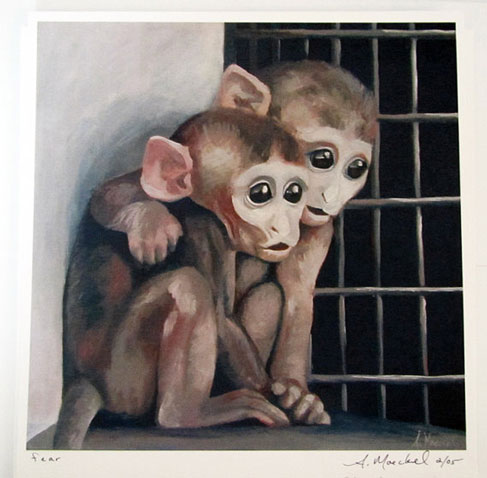 For artists
If your bestie has a creative eye, chances are he or she will want to support fellow artists, especially those spreading the vegan word. Operated by Amanda Moeckel, each print at Consider Animals carries a strong animal liberation message. The shop's motto is "Art for Animal People," and it also sells wearable art in the form of tees and totes.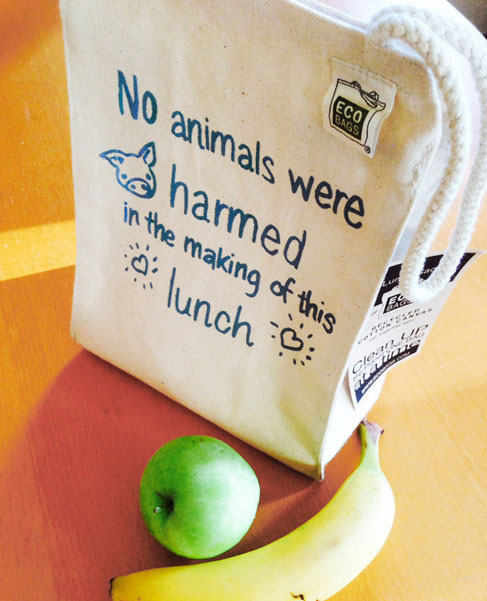 For students
Whether your adult friends are getting back into the school swing or your little one is all grown up, packing a vegan lunch in a vegan lunch bag gets an A+ in our book. Vegan Police is an admired Etsy shop with printed tees, buttons, hoodies, and functional (and adorable) lunch bags made from poly cotton and printed with eco ink which read "No animals were harmed in the making of this lunch."