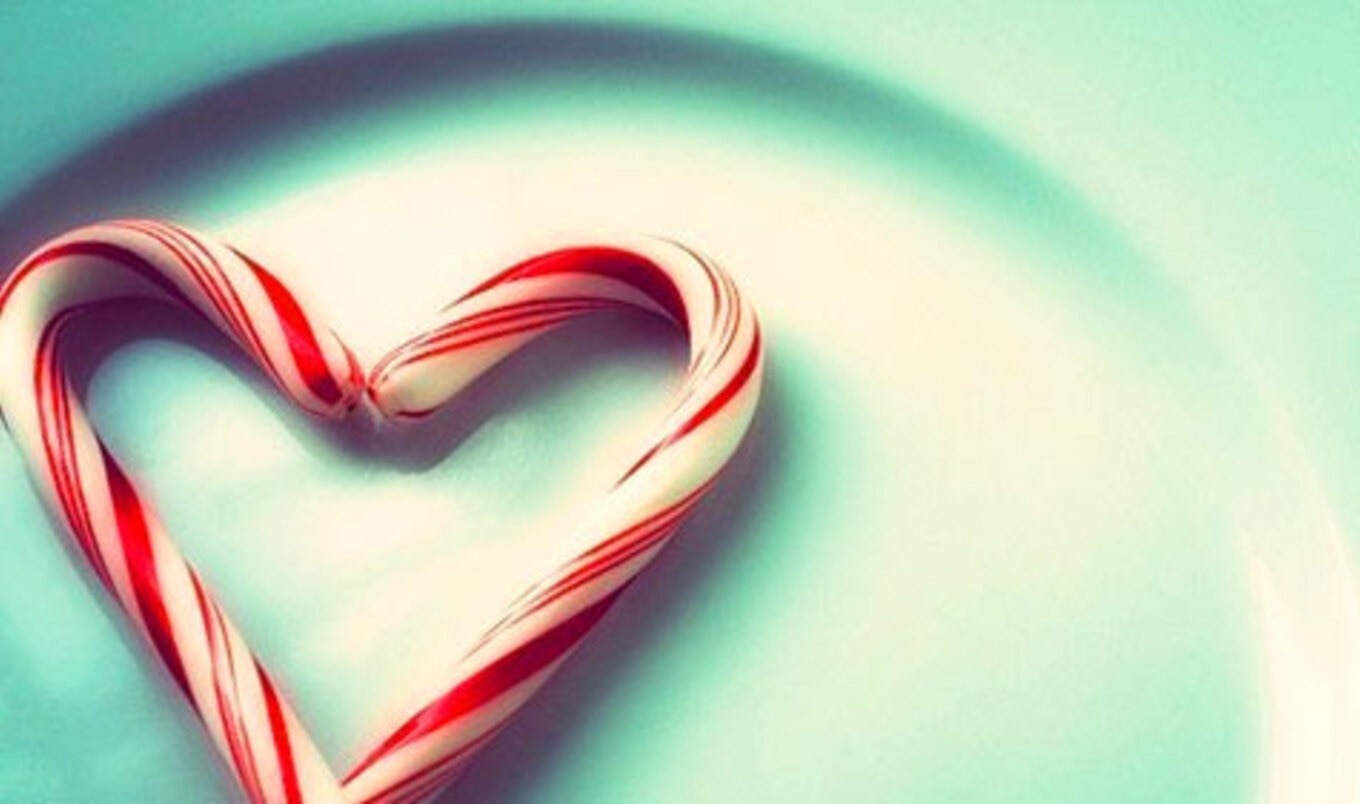 The holidays are a great time to meet people. Here's where I'd take a date if I could get one.
December 3, 2015
---
Forget Netflix and chill—this holiday season, I want to go out. On dates. But with my busy schedule, living in two parts of California, and the fact that I'm a doofus, the most action I'll get this December is a kiss on the cheek from my grandma after she's had six glasses of wine on Christmas.

However, the month is young, and we (aka, single people) know the holiday season is a great time to meet people. So, on the off chance I actually engage with someone of the female persuasion during the next month, I've already created a list of 10 dates to win a vegan girl's heart. If I'm lucky, we'll go on at least one of these seven dates. Then I'll never hear from her again, but that's a different story.

1. Veggie Grill and Spectre
In Torrance, CA (where I went to high school), there's a Veggie Grill a few yards away from an AMC Theatre. And with Spectre screening now, it's pretty much a no-brainer that I'd take a date to the vegan chain before watching a Bond flick. Of course, I'm going to order the Savory Kale Caesar salad (because that's what I do), but a quick glance at the Spectre synopsis is giving me trepidation. Basically, James Bond travels to Rome and Mexico City, which is way cooler than me taking a girl to a mini-mall in suburban Southern California. And you just know Daniel Craig will be wearing the most stylish clothes this side of Milan, which means my date will spend two hours comparing James Bond's Italian wardrobe to the guy next to her with the $20 cardigan.

On second thought, we're seeing The Good Dinosaur.

2. Horse-drawn carriages in Manhattan
Not to ride them, to protest them! She can scream as loud as possible while I hold a sign that reads "I'd rather walk to Queens than ride your carriage." Then we'll go to by CHLOE and stuff our faces with mac 'n' cheese and kale ice cream. If that's not the most vegan date ever, I don't know what is.

3. A visit to The Gentle Barn
Did you know Los Angeles-based farm sanctuary The Gentle Barn has a goat named Ryan? No? Well, my date won't either. Not until we meet him, anyway. According to The Gentle Barn's website, Ryan is "very smart and mischievous, keeps us laughing, and reminds us to enjoy life." Based on that description, I won't be upset if my date decides to go home with him.

4. A weekend at The Stanford Inn
To me, the term "dating" means two people who are trying to figure out if, at some point in the near future, they will be in a committed relationship. They don't know each other super well, and maybe they haven't taken a weekend trip together yet (because, as we all know, weekend getaways can make or break a budding relationship). Based on this, spending a weekend on California's Mendocino Coast at The Stanford Inn—the country's only all-vegan resort—might be the epitome of "moving too fast." But I don't care because I'm 36, and every morning I wake up with Al Green's "Tired of Being Alone" stuck in my head. So, do you want to hold hands while walking through an organic garden or what? In case you need time to answer that, consider this: during this time of year, every room at The Stanford Inn is decorated with Christmas decor, which means my date will never assume I paid the bellhop 10 bucks to staple mistletoe above the door.

5. Chipotle and the mall
Look, I'd never bring a date to Chipotle, okay? But for the sake of going to the mall to take silly pictures with Santa Claus, I can treat someone to the fast-food chain's vegan sofritas. And for Kris Kringle's sake, we'll have dinner after we sit on his lap.

6. Playing with felines at Blue Cat Café
Rather than taking a date to dinner before a fun activity, why not combine a meal with the best activity there is—playing with cats? That's exactly what I would do if I was in Austin, where the Blue Cat Café serves an all-vegan menu featuring "Cat Dogs," "Samiches," and a Frito pie. Granted, taking a date to a cat café could be very dangerous for me because I tend to get tunnel vision whenever I'm around felines, but that's a risk I'm willing to take. Besides, my date is vegan—she'll understand.

7. Doing everything in Portland
Since we're playing make-believe (by that, I mean me having all these dates for the holidays), why shouldn't we hop on a flight to Portland? Tickets aren't that expensive (for the right girl, anyway), and a candlelit, four-course prix-fixe dinner at Natural Selection is pretty much the best way to begin a night. Heck, I might even wear a tie. After our meal, we can walk Alberta and talk about how gentrified the street has become before stopping at all-vegan bar/eatery The Bye and Bye for Pabst Blue Ribbons. With a few drinks in us, the safe thing to do is to call Uber (or Lyft—I ain't picky) to take us for a late-night sweet at Voodoo Doughnut. From there, we're only a few blocks from green-friendly Hotel Monaco, where will shall be checking into separate rooms because I'm a gentleman.

8. Healthy Junk and Disneyland
As a SoCal teenager, the thing to do was to meet girls in Tomorrowland and invite them on The Haunted Mansion. If she said yes, you knew you were playing tonsil tennis before you got to the part where your carriage overlooks the dinner scene. However, as an adult, rather than worrying about our braces locking, my biggest concern is whether or not I should order the kale and garlic pizza from vegan eatery Healthy Junk, located a stone's throw from the "happiest place on Earth." Because, you know, garlic.

9. Citizen Fox and The Golden Girls
In what is arguably the greatest date night ever, this evening begins with a meal at San Francisco's Citizen Fox. We'll share a plate of housemade pickles and enjoy a Grilled Rhizocali Tempeh before splitting a chocolate-dipped ice cream cookie sandwich. We're definitely ordering a Banana Crush (made with two kinds of rum, banana liqueur, lime, and crushed ice topped with an umbrella), which isn't currently on the menu, but bartender Lauren Fitzgerald will prepare one anyway, which will make me look like I'm someone important. After the meal we'll walk two blocks to the Victoria Theatre, where through December 21 a live show called The Golden Girls: The Christmas Episodes takes place. Seeing the greatest television program in history on stage has me sold, but the fact that the production is based on The Golden Girls holiday episodes makes this must-see formerly TV. Even better? It's a drag show. If I'm not eating cheesecake at the end of this date, something went horrifically wrong.

10. Cooking dinner after a trip to the farmers' market
After spending hours at the farmers' market, we'll go back to my place so I can cook dinner. I'll chop the carrots, massage the kale, slice the tempeh, and add nutritional yeast to the soup. For dessert, we'll watch A Charlie Brown Christmas, and she'll wonder how quickly she can leave once I start crying during Linus' speech.

Ryan Ritchie is the senior editor of VegNews.
JUST LAUNCHED! Get our 10 Easy Vegan Summer Meals recipe book as a FREE instant download.
JUST LAUNCHED! Get our 10 Easy Vegan Summer Meals recipe book as a FREE instant download.