News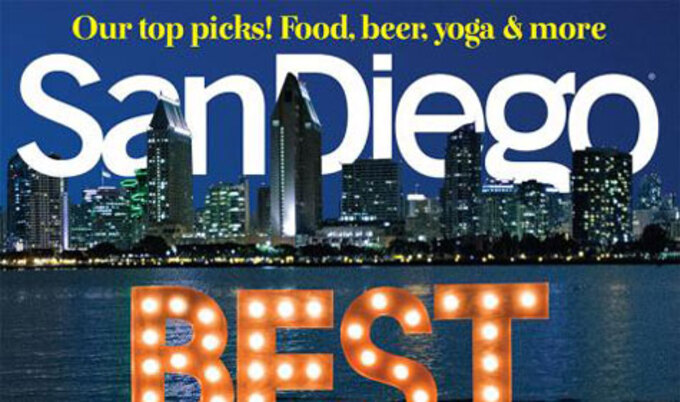 San Diego Magazine: "2015 Is the Year of the Vegan"
The Southern California city has experienced a boom in creative vegan options this year.
December 18, 2015
---
In a recent feature, San Diego Magazine named 2015 "officially the year of the vegan in San Diego." Writer Troy Johnson encouraged "leaf eaters" to "perk up" because vegan options in the area have experienced quite a boom. The story focused on Kindred, a "death-metal vegan" concept cocktail lounge owned by successful pop up LOVELIKEBEER founder Kory Stetina, who partnered with local restaurant moguls Arsalun Tafazoli and Paul Basile for the new project. Johnson raved about the "French gothic" design of Kindred that he says is a departure from "your acoustic-guitaring, meditative vegan friend's restaurant." Chef Jeremy Scullin—who has worked at NYC's Blossom and Philadelphia's Vedge—will head the kitchen and create a menu that he says will feature "rich, filling, decadent, high-value dishes in terms of portion sizes—with really wild and loud flavors." In addition to Kindred—which is slated to open sometime next week—this year San Diego has welcomed Café Gratitude and Civico 1845—a fine dining Italian restaurant which features an extensive vegan menu. Given that Plant Power Fast Food—an all-vegan fast food concept—will open in the Ocean Beach neighborhood in spring 2016, the city will continue to experience "the year of the vegan" well after the new year.
Let's get FABULOUS! Order your copy of the hot-off-the-press VegNews Guide to Being a Fabulous Vegan — filled with everything you need to know to live a super-fabulous vegan life (including our all-time favorite recipes)!
Order Now