News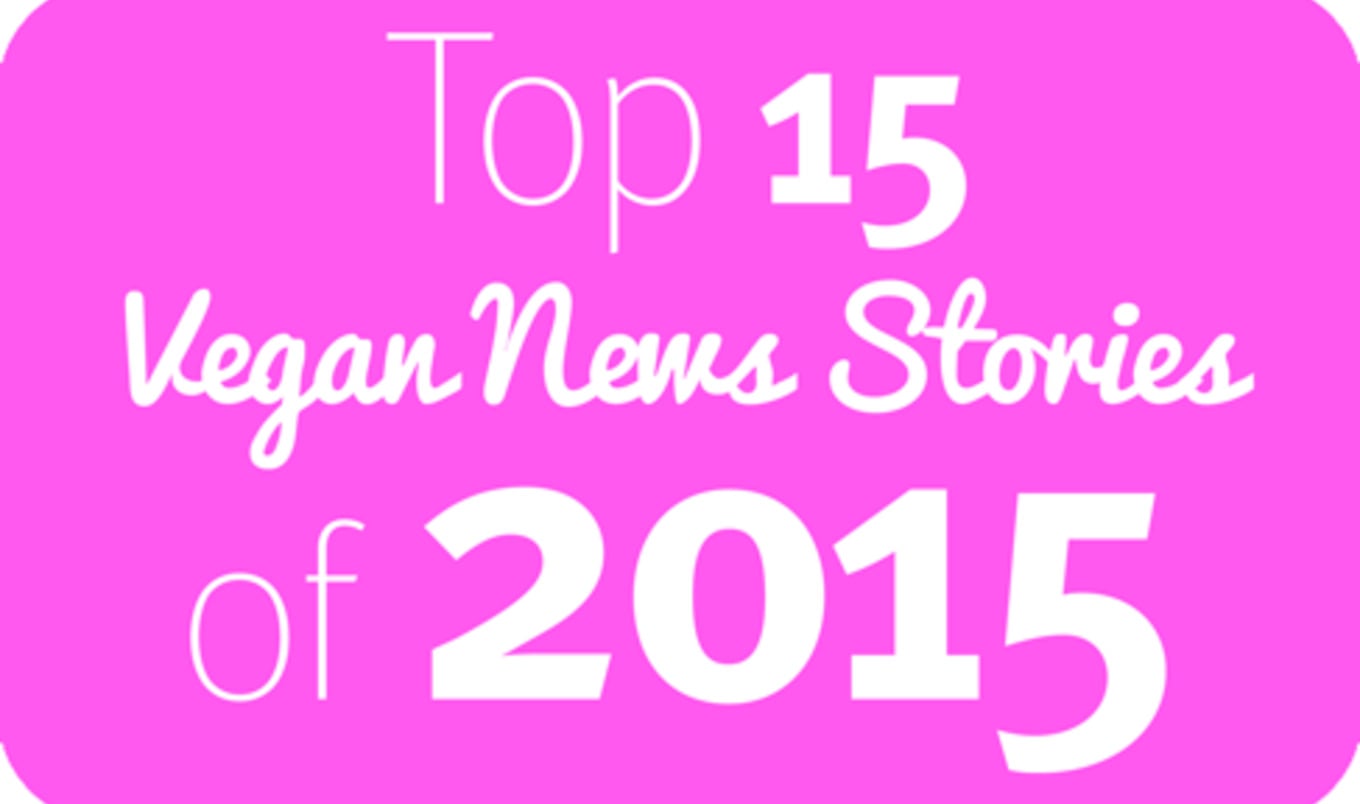 The Top 15 Vegan News Stories of 2015
VegNews takes a look back at the year's most popular vegan headlines.
December 16, 2015
---
It was another banner year for veganism. From a long-awaited dairy-free ice cream announcement to Taco Bell launching a certified vegetarian menu, vegan living was more popular than ever in 2015. In honor of this exceptional year, here are our most popular news stories on VegNews.com so we can look back at all that's been accomplished—and look forward to even more to come in 2016.

1. McDonald's to Close 700 Locations Worldwide
For the first time in decades, the burger giant closed more stores than it opened.
2. Youngest Self-Made Female Billionaire is Vegan
31-year-old Elizabeth Holmes, head of a health-technology company worth more than $9 billion, is also a green juice advocate.

3. Ben & Jerry's Announces Vegan Ice Cream
The Vermont ice cream aficionados thrilled the vegan world when they revealed an upcoming almond milk-based line.

4. FDA Bans Hydrogenated Oils from US Food Supply
By 2018, food manufacturers must get rid of the trans fat menace in their production, says the US government.

5. Chicago Bears Sign Vegan NFL Player David Carter
The "300 Pound Vegan" helped to dispel those pesky protein myths and brought veganism to a whole new audience.

6. Taco Bell Launches Industry's First Certified Veg Menu
Fast food's first hack-able vegan menu full of certified meat-free options drove the internet crazy in 2015.

7. US Government: Eat a Plant-Based Diet
The Dietary Guidelines Advisory Committee made the strongest pro-vegetarian recommendation to date.

8. New NBC Dating Show Seeks Single Vegans
An Ellen DeGeneres-backed program looking to match lovebirds (with at least one episode reportedly devoted to vegan singles) will be coming to our screens soon.

9. Popular Vegan Bakery to Open 25 Locations Nationwide
Cinnaholic—the Berkeley, CA-based makers of customizable vegan cinnamon rolls—made plans for heavy expansion this year.

10. Beyoncé Reveals Her Veganism on Good Morning America
The mega-star spoke about her plant-based diet on national television for the first time this year, exposing veganism to millions.

11. ASICS Launches Vegan Running Shoe for 2015
News of the faux leather and suede option from the popular athletic shoe company had conscientious runners in a frenzy.

12. New Revolutionary Vegan Egg Product Launched
Follow Your Heart broke the internet (and records) without having to break an eggshell.

13. Report: 100 Percent of Ground Beef Contains Fecal Matter
What Consumer Reports found in all 458 pounds of beef analyzed had our stomachs in knots.

14. Renowned Heart Doctor Opens Vegan Restaurant in Detroit
Dr. Joel Kahn's opening of GreenSpace Café marked one of the only vegan spots in the Motor City.

15. Jared Leto Buffs Up on Vegan Diet for Batman Film
The Academy Award-winning vegan stayed in tip-top shape to play the Joker with the help of vegan tacos.
Don't miss our list of Top 15 Vegan Recipes of 2015 and our Top 15 Vegan Stories of 2015 (coming next week!).
Love the plant-based lifestyle as much as we do?
Get the BEST vegan recipes, travel, celebrity interviews, product picks, and so much more inside every issue of VegNews Magazine. Find out why VegNews is the world's #1 plant-based magazine by subscribing today!