News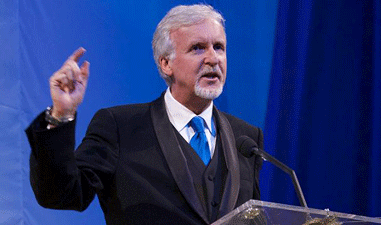 James Cameron: Going Vegan is Good for the Planet
In a new interview with the Hollywood director and wife Susy Amis Cameron, the couple promote a vegan diet for environmental sustainability.
May 31, 2015
---
In a recent interview with LA Observed, Hollywood director James Cameron and wife, Suzy Amis Cameron, proclaim that going vegan has a significant impact on the environment. Having gone vegan themselves in 2012 after learning about the environmental consequences of eating meat, Cameron said that "we could cut [carbon emissions] 14.5 percent overnight by not eating meat and dairy." Ms. Cameron goes on to add other benefits to going vegan, saying that it is "simple and elegant and easy on the pocketbook" and "cuts water consumption to one-half or one third." The Camerons are involved in various sustainability projects, including the country's first plant-based, environmentally focused school in Southern California.
Let's get FABULOUS! Order your copy of the hot-off-the-press VegNews Guide to Being a Fabulous Vegan - filled with everything you need to know to live a super-fabulous vegan life (including our all-time favorite recipes)!
Order Now