News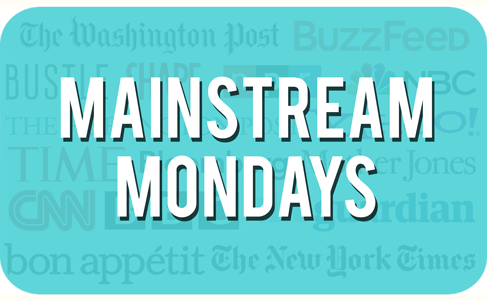 Mainstream Mondays!
VegNews' editors bring you last week's most interesting vegan stories from the most unlikely of sources.
September 27, 2015
---
The internet is abuzz with vegan activity, often from sources you wouldn't expect. Whether it's veg recipes featured on Yahoo!, the Buzzfeed staff going vegan for a week, or TIME raving about nutritional yeast, we love the growing presence of veganism in its various online permutations. With so much attention placed on cruelty-free living, we've decided to round-up the best vegan stories from around the web in a weekly feature we're calling Mainstream Mondays.
Without further adieu, we give you this week's Mainstream Mondays lineup!
>> The future is plant-based
New York Times columnist says "fake" meat is the future of food, pointing to vegetarianism as the likely evolution of the human diet.
>> Knowledge is power
The Huffington Post spotlights how watching Cowspiracy reawakened one fledgling vegan's drive to continue to live cruelty-free.
>> New super plant protein
NPR introduced us to the African superfood moringa, a leafy green with "double the protein [of] yogurt, four times more calcium than milk, and seven times more vitamin C than oranges."
>> Stellar pasta dishes, sans dairy
The Huffington Post shows us that we don't need cheese to make excellent pasta dishes
>> Stocking your vegan kitchen
SELF magazine helps you stock your vegan pantry with helpful grocery list tips
Be sure to check back every Monday on VegNews.com for VN editors' picks of the week's best mainstream vegan coverage!
Please support independent vegan media and get the very best in news, recipes, travel, beauty, products, and more.
Subscribe now to the world's #1 plant-based magazine!
Subscribe
Give a Gift