Recipes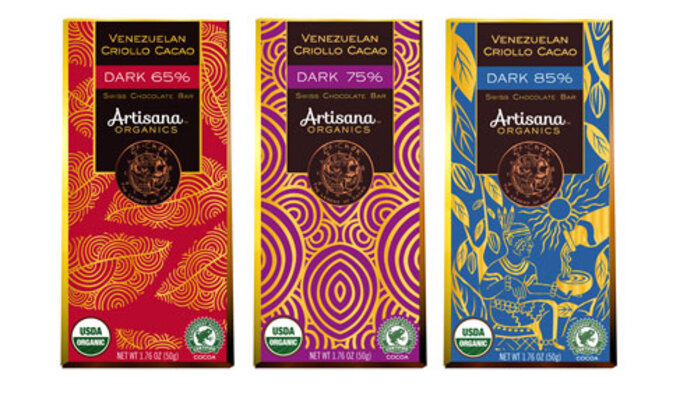 Organic Dark Chocolate Bar
Artisana Organics' 85% is 100 percent delicious.
September 15, 2015
---
We've swooned over chocolate bars loaded with nuts and figs, drizzled in caramel, sprinkled with sea salt, wrapped around toffee, and infused with rose water. As such, it's hard to impress us with a plain dark chocolate bar, but Artisana Organics 85% managed to do just that. This bar is about perfected simplicity: the chocolate is smooth and slightly bitter with a flawlessly tempered snap while its flavor lingers in your mouth long after you devour the entire bar. This chocolate is made for savoring—pair with red wine and enjoy every bite, just as we did.
Let's get FABULOUS! Order your copy of the hot-off-the-press VegNews Guide to Being a Fabulous Vegan — filled with everything you need to know to live a super-fabulous vegan life (including our all-time favorite recipes)!
Order Now