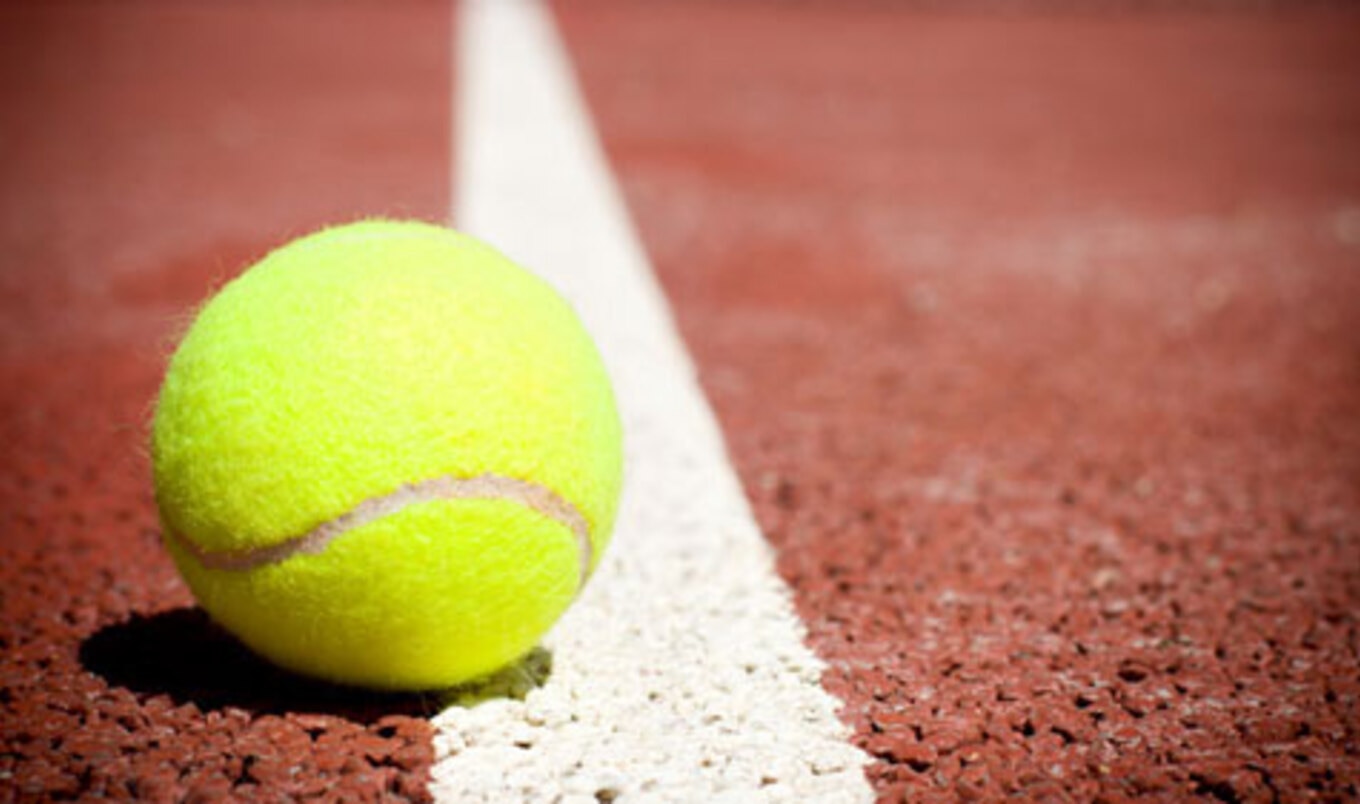 With the US Open in full swing, we looked to see if our tennis bags were properly stocked with cruelty-free gear. Here's what we found …
September 9, 2015
---
When transitioning to a vegan lifestyle, we alter our diets, clothing, and cosmetics pretty quickly. But what about veganizing our hobbies? With this question in mind, we decided to take a closer look at a few of our staffers' favorite pastime—tennis—to make sure we're extending our veg principles to the court. After a close inspection deep inside our bags, we uncovered everything you'll need to serve aces while remaining cruelty-free. Even if you lose your match, you still come out a winner.
Tennis balls
Balls are one of the more difficult aspects of being a vegan tennis player as many—including those made by top companies such as Penn and Wilson—are made with animal-derived wool felt. Players often use a new can for every match, which results in a high demand for sheared sheep. Luckily, companies such as Gamma and Prince offer a vegan variety made exclusively from synthetic felt, so crack open a new (vegan) can and hit the courts.
Strings
Often viewed as the "premiere choice," gut strings are a very popular option for rackets frequently used by professionals. In existence since the early 1800s, these strings come with a high price tag and are made from cow intestines (it takes three cows to make just one set of string). Although players report control and consistent tension in gut strings, they can still be susceptible to weather and moisture, despite modern protective layers. Luckily, there are many options for synthetic strings that play like gut. Multifilament strings are very powerful and closely mimic the feel of gut, while monofilament strings are formed from one type of material into a single string. This option is more durable, but not as powerful. Synthetic gut is nylon-based with monofilament interior and multifilament surrounding that combines the preferences of both and plays most similarly to natural gut. All major tennis brands offer vegan-friendly strings, with companies such as Prince opting not to offer the cow-based strings at all. With a lower price tag, numerous options, and cruelty-free guarantee, now is the perfect time to get the gut off of your string.
Grips
Many, if not most, players use a synthetic grip or overgrip on the handles of their rackets. A leather option exists, but similar to gut, this comes at a greater cost. Some players have leather under their overgrips, but many just use synthetic. That blue Tourna Grip you see all the pros sporting is vegan, just like non-leather grips from Wilson, Prince, Gamma, and others. Since it's cheap, common, and easy to find, veganizing this part of your racket is super easy.
Shoes
A desire for breathability, control, and support has made leather tennis shoes significantly less common. Sometimes trim might come from a cow, but shop the big brands like you would your regular vegan shoes, and you're sure to quickly find your perfect cruelty-free fit. Companies such as Adidas, Nike, and New Balance have put a recent emphasis on breathability and comfort by frequently using synthetic materials such as mesh, foam, and other lightweight materials. Even traditional-looking tennis shoes are often made with synthetic leather, so if you're still going for the old-school Wimbledon look, you can easily do so. And don't worry, those classic Adidas Barricade 5s are leather-free too.
Clothing
With the exception of the occasional wool pullover or pair of socks, animal products aren't often hiding in tennis clothes. Every once in a while you might find a crazy skirt or dress made from leather, but similar to tennis shoes, you can shop tennis clothes like you normally would. With an abundance of cotton, nylon, and polyester performance wear, this item can be quickly checked off your list!
Dampeners
Used to reduce shock and vibration on your strings, dampeners are usually made from rubber, so slap one of these things on your synthetic strings and win that point.
Tennis bags
We've been talking a lot about what's in your tennis bag, but what about the bag itself? Sometimes a leather bag, leather trim, or wool fleece lining will pop up as an option, but it's not as common as most of the big brands feature all-vegan bags. Just keep an eye out for the outliers, and your tennis bag is good to go!