News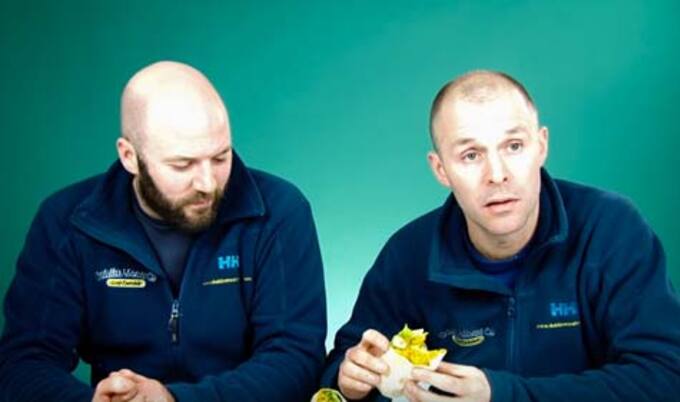 Irish Butchers Try Vegan Food
Butcher brothers sample vegan burgers, burritos, and chocolate.
January 27, 2016
---
As a nod to last weekend's grand opening of America's first vegan butcher shop Herbivorous Butcher, news outlet Metro UK asked Dublin Meat Company butchers/brothers David and Brian O'Leary their opinions about vegan meat analogs and other foods. In the short video—which opened with David stating, "I would probably agree that a cow doesn't like being murdered"—the O'Learys were presented with vegan foods and asked to compare them to their animal-product counterparts. The brothers sampled a hemp seed burger, vegan "Full Irish" breakfast, vegan breakfast burrito, tofu pad Thai from vegan restaurant Happy Food, and vegan milk chocolate, to which Brian exclaimed, "That's [real] chocolate!" Metro UK chose to cover the topic in this manner because the publication "expect[s] a butcher to be the most critical when it comes to meatless dishes." While their opinions were mixed about the particular vegan foods they sampled, both butchers agreed the food they consumed was "unbelievably healthy," albeit a bit dry. This video joins several others—namely the viral "Cholos Try Vegan Food" series—that have made veganism the star of shareable media.
Let's get FABULOUS! Order your copy of the hot-off-the-press VegNews Guide to Being a Fabulous Vegan — filled with everything you need to know to live a super-fabulous vegan life (including our all-time favorite recipes)!
Order Now