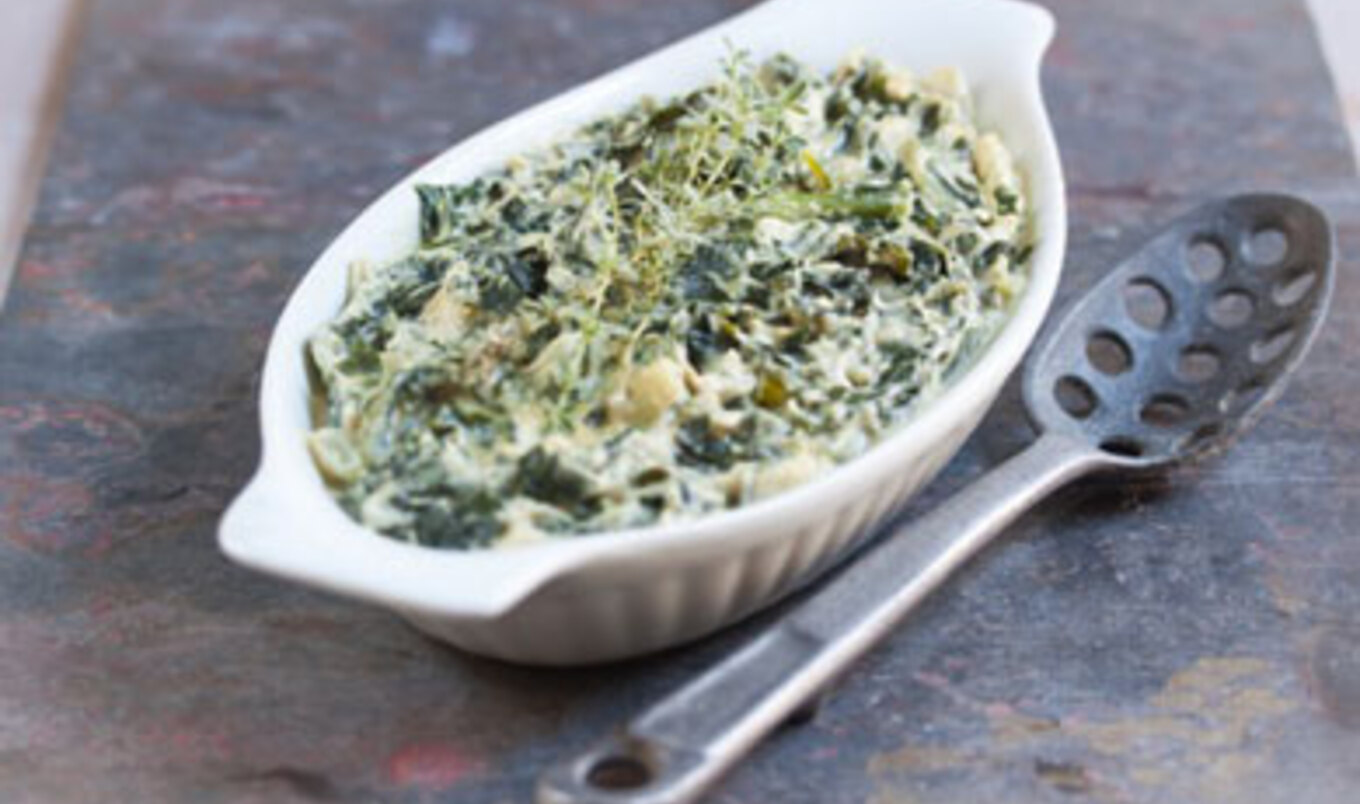 Three culinary geniuses share scrumptious vegan sides perfect for UnTurkey Day.
November 17, 2016
---
In the November+December 2012 issue of VegNews, Nava Atlas, Ayinde Howell, and Allyson Kramer created three delicious Thanksgiving dinners for traditional, gluten-free, and decadent holiday tables. But they didn't think Cornmeal-Crusted Seitan with White Mushroom Gravy, Pumpkin Parsnip Lasagna, Savory Kale Stuffing, and six other dishes were quite enough, so they shared three more special recipes exclusively with VegNews.com. Whether you need a quick and easy basket of cornbread or desire rich greens in a simmering cream sauce, Nava, Ayinde, and Allyson have you covered.
All-Star Vegan Thanksgiving Sides
Cornmeal Buttermilk Biscuits
Coconut Butternut Squash Soup
Herbed Cream Collards
Need dessert? We're drooling over Besty DiJulio's decadent Fourless Chocolate Cake with Whipped Cream.