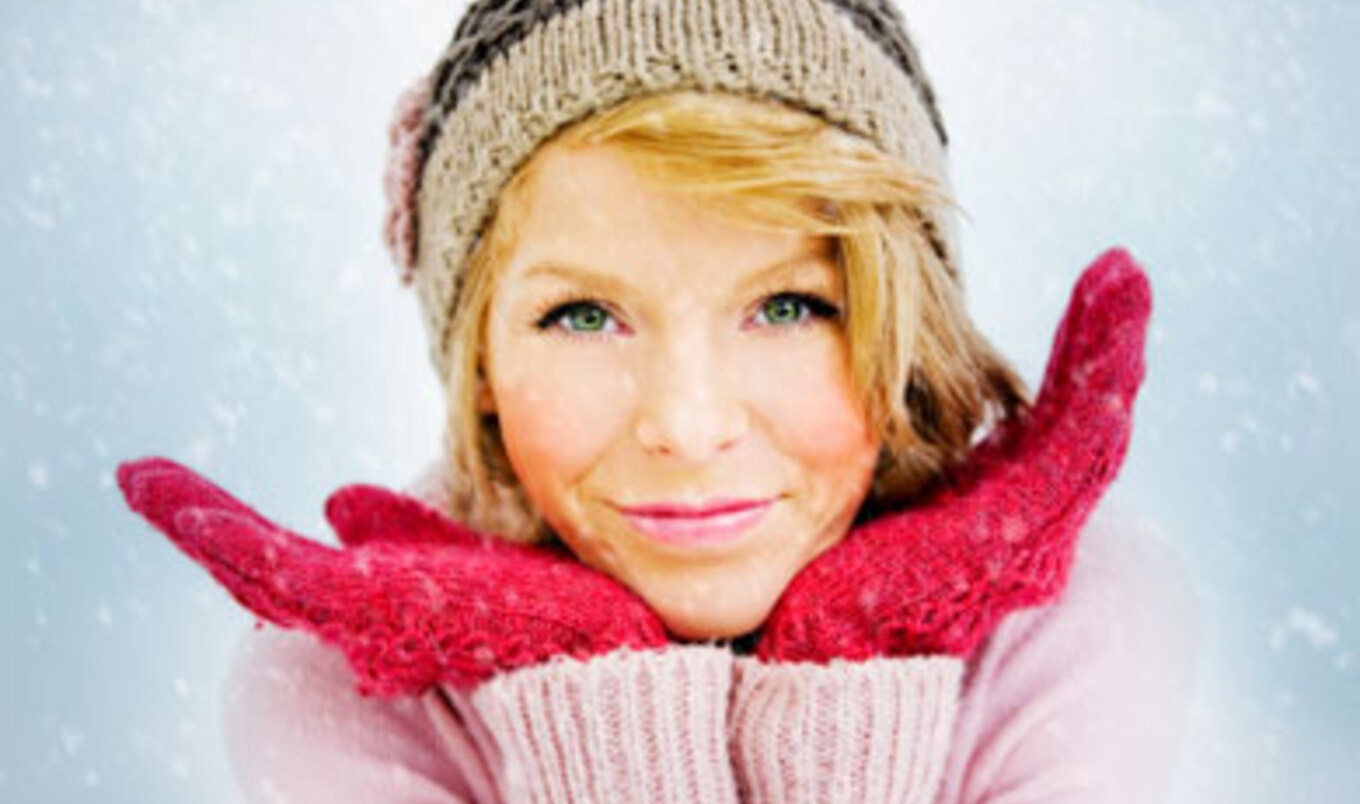 Don't let winter drain your spirits this year with this how-to guide on toughing out the icy winds.
December 25, 2016
---
Oh the weather outside is frightful—indeed it is. But what to do when the Ice Queen has cast a spell for arctic air, street-closing blizzards, and zero blue skies or sunlight? You cope—and reference this how-to guide on dealing with the frosty winter. With helpful tips on keeping chilly air from desiccating your skin, and tricking your brain into thinking you are actually somewhere warm, there are many ways to not let the winter blues leave you shivering. If you embrace this season of snow and savor it before the renewal of springtime, your resolutions will steer you through an uplifting season.
1. Practice hot yoga weekly. At least.
Not only will you be getting a good workout and giving yourself a meditation session, but a hot yoga class will remind you what warmth feels like! This toasty practice allows you to sweat out all the toxins weighing you down and helps you feel connected to your body, especially when it's so easy to forget what's under that floor-length parka. Once you build hot yoga into your weekly schedule, you will wonder how you ever survived without it.
2. Soak up the vitamin D and feel the light.
Buy a vitamin D lamp. It's a great purchase, and much safer than hopping into a tanning bed. Vitamin D lamps not only allow for skin to synthesize vitamin D, which studies have shown help energize and brighten one's mood, but they also provide you with light therapy. But be careful: these lamps are recommended only for morning use, as they can keep you up if you use them too close to bedtime. Close your eyes, play Bob Marley on repeat, and bask in lamp glory for roughly 10 minutes as you picture yourself under the tropical sun.
3. Always wear appropriate winterware.
Never, never, never leave the house without a proper coat, hat, gloves, and footwear! We may sound like your mother, but gearing up for winter weather is essential. If you are not a fan of any of your extra-cold weather apparel, treat yourself to something new. With cozy and cute coats like Vaute Couture's, there is no excuse to not layer up. We know it takes a little more effort than breezy summer dresses and flip-flops, but it will be worth it.
4. Take time to smell the coconuts.
Sometimes all you need to feel better when it's freezing is to smell pretty, summery things such as coconuts. We don't blame you if you put on a little extra sunscreen either. While Christmastime demands scents such as spiced pumpkin pie candles, pine tree room sprays, and the smell of cranberries melting down into a festive sauce, January, February, and March call for aromas that make you feel like there is a world outside the blizzard raging on the other side of the window. We know it's a bit of a tease, but these summery smells will keep you uplifted until the warmer months set in.
5. Lotion up before you get your beauty rest.
Dry skin is not something to mess with. To maintain fresh, dewy skin even in the dehydrating nippy air, stick with a nightly skincare regimen. Wholesome jojoba oil massaged into your skin after a relaxing temperate shower (hot water can cause more dryness) will add moisture to your body and keep ashy and flaky skin at bay. But just applying jojoba whenever you remember to will not stop your skin from going awry—a daily application is firmly encouraged.
6. Take your vitamins—yes, more than one.
Getting your vitamins in both food and supplement form is a smart idea year round but especially during the cold winter months. Feeding your body all of the nutrients it needs to maintain balance and stay nourished is possibly the easiest way to keep your mood in harmony. Besides eating a whole foods plant-based diet, other supplements to include in your routine are mood-elevating and omega-rich flaxseed oil, sea buckthorn, and St. John's wort. Also, don't forget your B12!
7. Listen to happy music.
After all of the holiday songs have expired, most people tend to stick with melancholic melodies—but sometimes that can just get depressing. Play your favorite summer hits. This will definitely pick up any gloomy mood, and maybe even get you planning warm-weather activities for when the seasons turn. Plus, there's nothing wrong with sipping on a lime and tequila margarita in a sea salt-rimmed glass while blasting Jimmy Buffet in your living room. So what if it's mid-February?
8. Think positively, positively.
Positive thinking has been proven in many studies to make life better. Ask Oprah! We think that instead of complaining about the cold weather and lack of sunlight, think about all of the great parts about this time of year: snow-capped trees and mountains, drinking hot chocolate by the crackling, cozy fire, and going sledding…. Plus, sometimes it takes the bitter cold to truly appreciate the sunny warmth of summer.
9. When all else fails, visit the spa.
We know it can be pricey, but if it can be scrunched into your budget, treat yourself to a day at the spa where all you see, feel, smell, and hear is relaxing bliss. Get a massage, facial, or just sit in the (very warm!) steam room until you've achieved a state of true zen.
Repeat after me: winter will not get me down this year, nor will it leave me in tears when I have to leave my toasty bed after being hunkered down under numerous down-free comforters, quilts, and throws.
JUST LAUNCHED! Get our 10 Easy Vegan Summer Meals recipe book as a FREE instant download.
JUST LAUNCHED! Get our 10 Easy Vegan Summer Meals recipe book as a FREE instant download.