News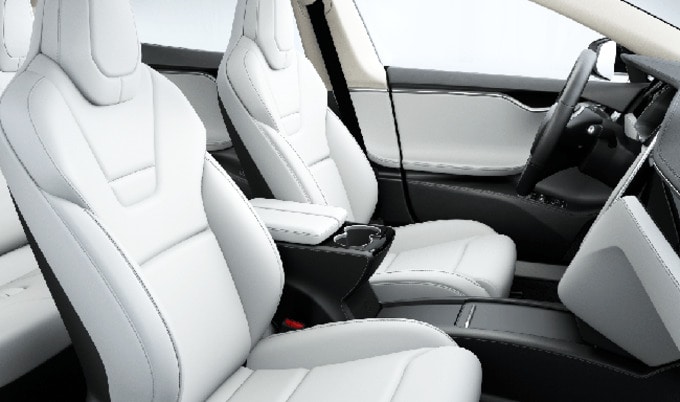 Tesla Expands Vegan Interiors to All Models
CEO Elon Musk's preferred cruelty-free interior is now the main option the company offers.
December 15, 2016
---
Car company Tesla Motors announced that it will now offer vegan interiors for all its car models. The company first introduced the "vegan ultra white" as a stock option in the electric utility vehicle Model X last January. After its introduction—which was petitioned for by vegan Tesla shareholders—CEO Elon Musk raved about the cruelty-free material, stating that "the white interior is the best." According to Musk, the car company is now making all portions of their vehicles in-house—a departure from traditional companies that typically outsource the production of parts and interiors. Tesla has also discontinued all but one of its animal-based interior options. Other car makers—including Ferrari and Bentley—are considering high-quality vegan interiors for their car models.
Let's get FABULOUS! Order your copy of the hot-off-the-press VegNews Guide to Being a Fabulous Vegan - filled with everything you need to know to live a super-fabulous vegan life (including our all-time favorite recipes)!
Order Now