Recipes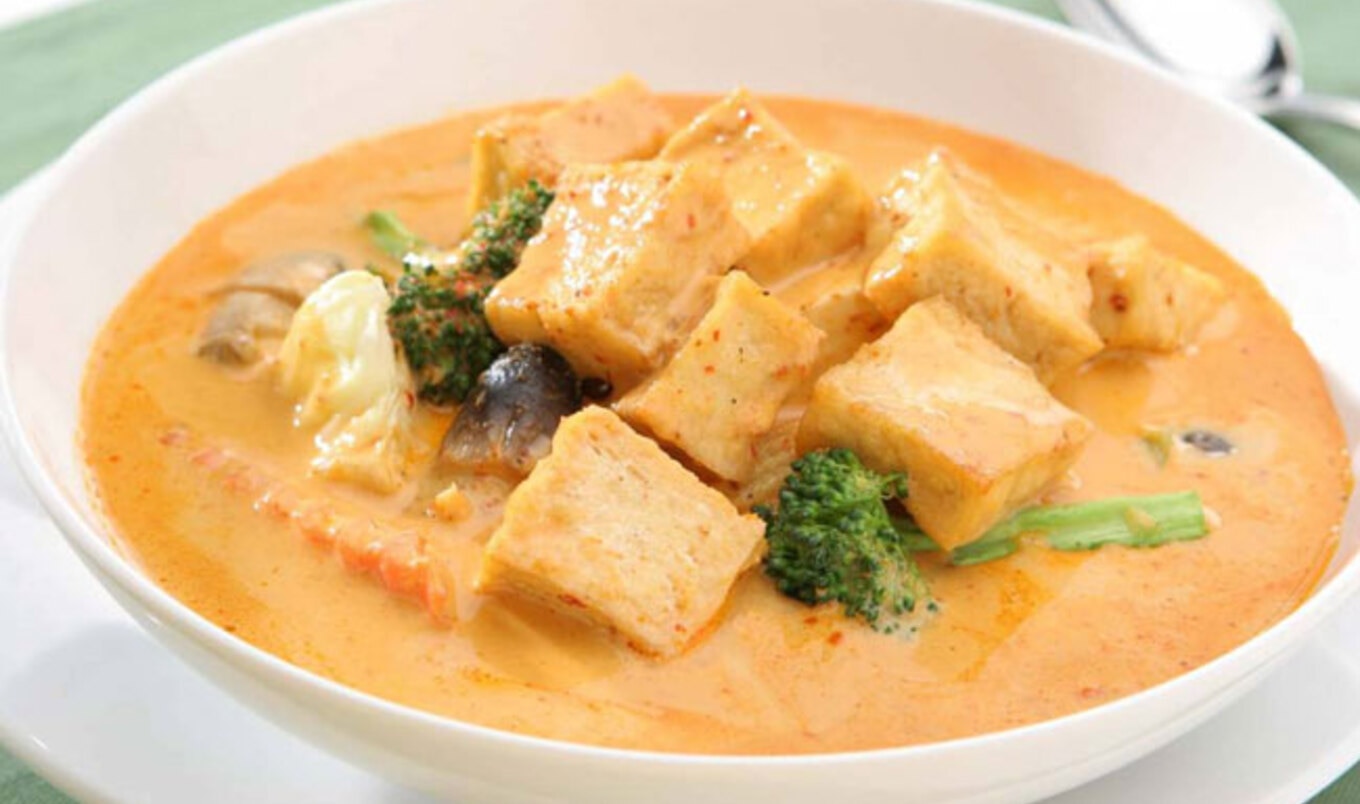 Bountiful spices combine to create amazing flavor in these culturally diverse curries.
February 25, 2016
---
Through thick and thin, curry never fails to tantalize the taste buds. A general term to describe numerous types of spice blends, particularly from Asian cuisines, most curry powders and sauces include turmeric, coriander, cumin, and cardamom. Flavors ranging from slightly sweet to shockingly hot can be attributed to a culture's individual take. Though the word curry originates from the Indian word kari, meaning sauce, curry dishes can be traced as far back as 1700 B.C. in Mesopotamia. Today, curry has been assimilated into cuisines across the globe, and choosing a favorite amongst the plentiful options is a hard task. VN breaks down the differences between each delicious choice.
Indian Influences
Indian curry flavors are far more diverse than what the packaged, instant curry meals we see in grocery stores present. According to traditional Indian cuisine, there are six basic flavors—sweet, sour, salty, bitter, astringent, and pungent—called shadrasa, which are necessary for a pleasurable and healthy dining experience. The best curries incorporate all six flavors, and rely on ingredients such as tamarind paste and asafetida, an extremely pungent herb. Most of the curries are quite heavy in vegetables, such as Chana Masala, one of the most popular veg-friendly Indian curries and a great introduction to the culture's cuisine. Other great recipes to try include a Simple Mushroom Curry or a Cauliflower and Pea Curry.
Tastily Thai
Most Thai curries tend to have a thinner, soup-like consistency. Key ingredients include curry paste made with chilies, spices, and herbs, all stewed with coconut milk, various vegetables, and usually a form of protein such as tofu. Thai food has seen a huge rise in popularity in the United States. The majority of these establishments carry several options of curries, including the standard yellow, red, and green, along with other specialties such as massaman and panang. It's easy to find any one of these curry pastes at your local Asian market, and a well-stocked grocery store will likely carry some as well.
Saucy Japanese
Curry is one of the most popular dishes in Japan. A 2005 survey indicated that the average Japanese person eats the dish 125 times each year. The spiced sauce was actually introduced to Japan by the British during the late 19th century, and is still considered a Western dish in the country. The Japanese version of curry is unique, with a dark brown color and fairly thick consistency. Typically potatoes, carrots, and onions, along with a form of protein, are cooked in the sauce and served over rice. With curry cubes available, it's as easy to make at home as spaghetti. Experiment with your favorite veggies and enjoy!
More Malaysian
Malaysia is a multi-cultural country, which is very much evidenced by the food. Over the years, Malaysians have been able to adapt various dishes to their specific taste. Specifically with curries, the Indian population in Malaysia eat very similar curries to their roots in India, but also use coconut milk and curry leaves in the sauces. Malaysians of Chinese descent, however, have adapted the Indian curry and made it more diluted and less spicy.
Chinese Choices
Curries from this giant country are much more watery than other Asian versions. The curry base is usually sold in powder form, the most popular being a yellow Chinese-Malaysian variety. The sauce is more often used as a flavoring to stir-fry rather than as the main component of the dish.
Fun Fusion
With so many curries, there are many dishes that fuse various cultures' takes together. Perhaps you want to try an Indian curry with traditionally Chinese vegetables; the Bok Choy, Spinach, and Asparagus Curry might do the trick. Or a Thai-Inspired Green Curry with Lentils (an Indian staple) might inspire even further curry exploration. Whatever the combination, curry is a versatile dish that is perfect for taste-test experiments.
Love the plant-based lifestyle as much as we do?
Get the BEST vegan recipes, travel, celebrity interviews, product picks, and so much more inside every issue of VegNews Magazine. Find out why VegNews is the world's #1 plant-based magazine by subscribing today!