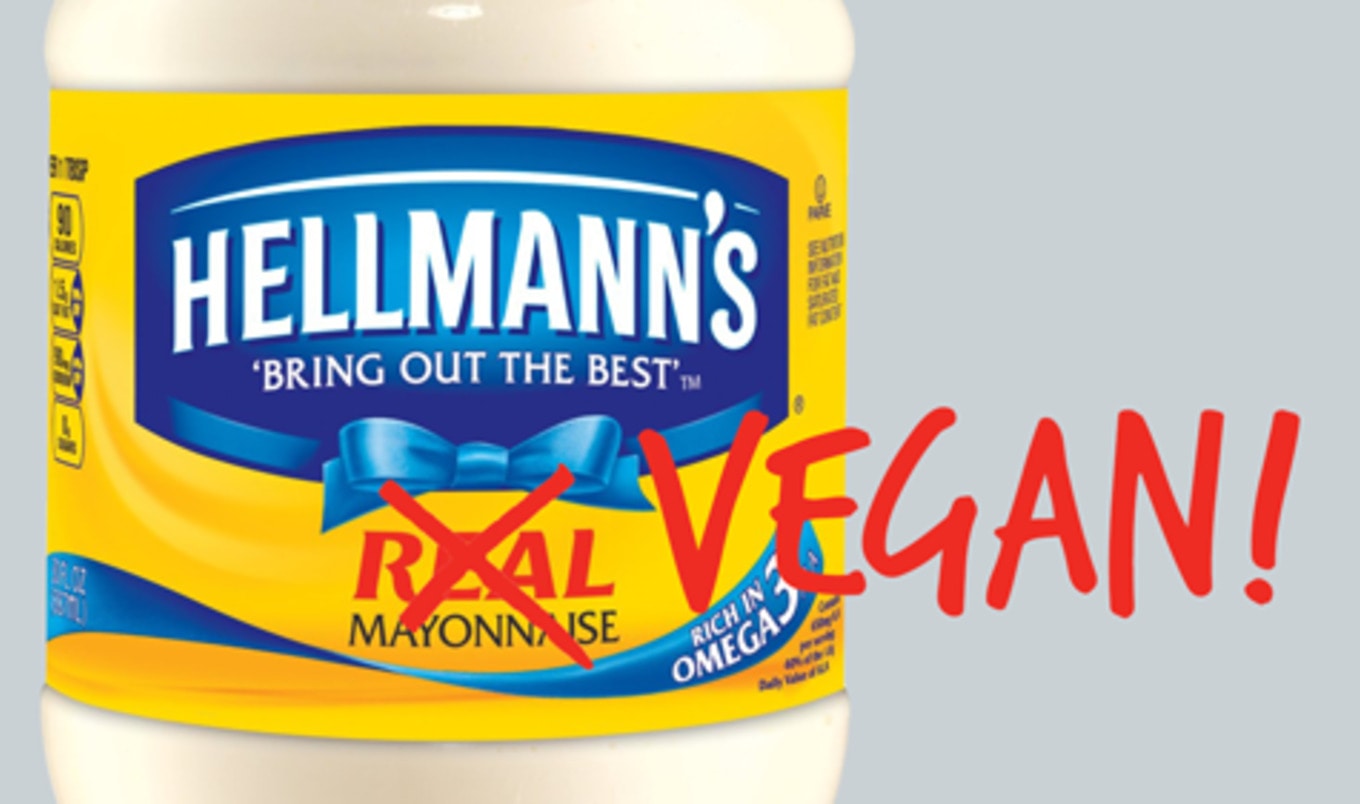 Mayonnaise giant will "bring out the best" eggless spread to compete with vegan company's Just Mayo.
February 2, 2016
---
Unilever, the parent company of Hellmann's (also known as Best Foods)—one of the largest and most iconic mayonnaise brands in the world— will launch a vegan "spread" later this month. In 2014, Unilever filed a false advertising lawsuit against vegan company Hampton Creek for its eggless Just Mayo, before a whirlwind of bad press forced them to drop the suit. While Hellman's marketing director Russell Lilly told the Associated Press that their new vegan product will "cater to its customers tastes," it is evident that Hampton Creek—whose Just Mayo is now officially the only spread used by 7-Eleven stores worldwide—poses a threat to companies that continue to use eggs. Hampton Creek recently emerged victorious after a long legal battle with both the American Egg Board and the US Food and Drug Administration, which sent the startup a threatening warning letter calling for it to rebrand its Just Mayo. Hellmann's vegan product is an indicator of the threat Hampton Creek poses to big mayo and the new product's name—"Carefully Crafted Dressing and Sandwich Spread"—is a long-winded nod to the legal maelstrom the San Francisco-based company had to endure to brand its product as "mayo." Hampton Creek CEO Josh Tetrick told the Associated Press that he does not see this move by Hellman's as a threat to his own business, but rather a big push in the direction of making plant-based foods more accessible to the masses. Furthermore, Tetrick stated, "I hope Kraft follows Unilever, then I hope Kraft and Unilever compete."
JUST LAUNCHED! Get our 10 Easy Vegan Summer Meals recipe book as a FREE instant download.
JUST LAUNCHED! Get our 10 Easy Vegan Summer Meals recipe book as a FREE instant download.