News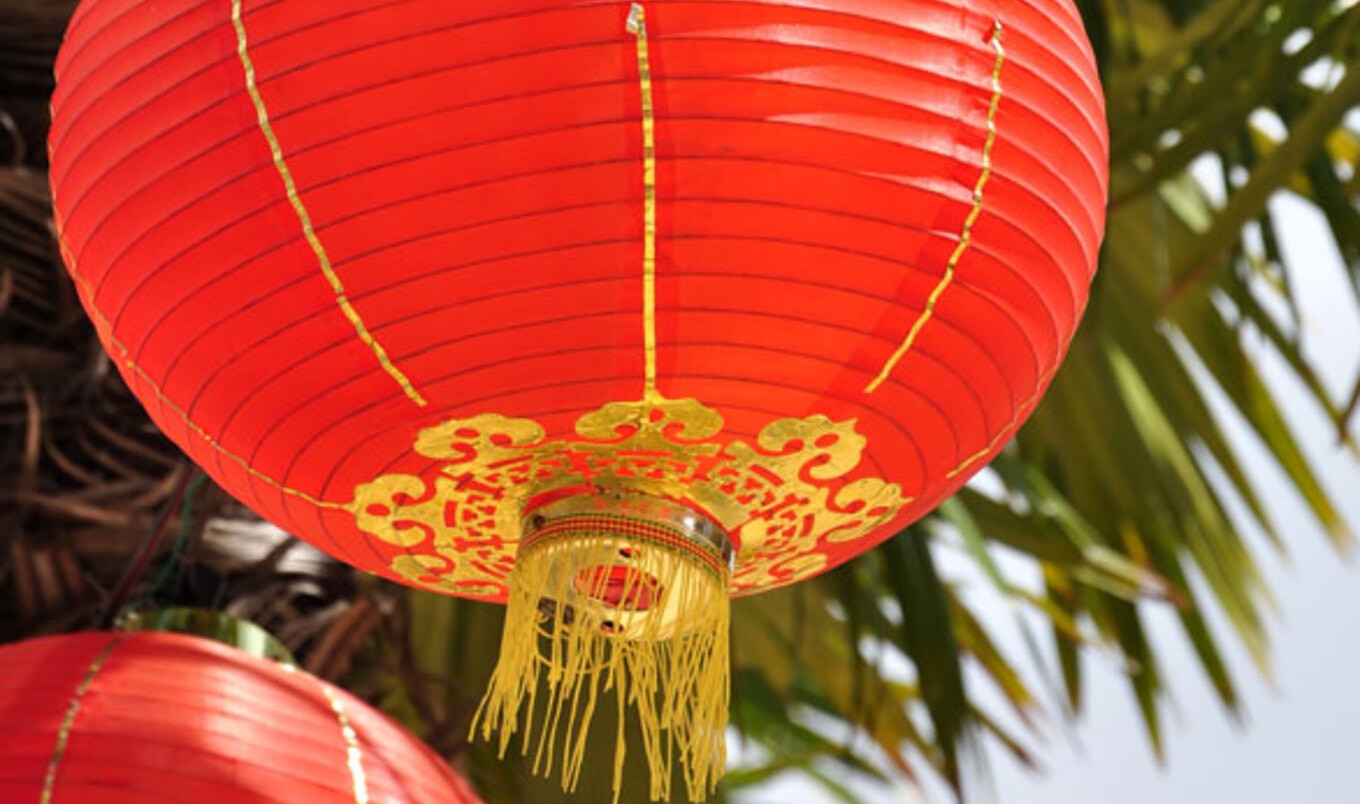 Celebrate another fresh start with symbolic veg dishes, cleansing traditions, red envelopes, and luck.
February 4, 2016
---
If your New Year's resolutions didn't go exactly as planned, your second chance at starting fresh is here. The Chinese New Year begins in late January to mid-February (this year's starts February 8), depending on the traditional Chinese calendar. Each year is associated with an animal, and is based on lunar and solar cycles. The calendar's structure isn't static, and is also the oldest chronological record, dating back to the 14th century BC. By far the most important and elaborate Chinese holiday, New Year festivities of delicious feasts, exciting parades, and time spent with family last for 15 days. Join this traditional celebration for a happier, healthier, and luckier you.
The Food
Food is perhaps the most important aspect of celebrating Chinese New Year, as each dish brings its own quality and meaning. Fill your table with noodles such as Tofu and Vegetable Lo Mein—keep in mind that the longer the noodle, the longer you'll live. To wish the same for your parents, serve them long leafy greens or string beans. Jai, a dish of diverse veggies including water chestnuts, snow peas, cabbage, lily flowers, and bamboo shoots, is packed with good vibes, granting harmonious relationships and wish fulfillment. A symbol of prosperity and shaped as ancient Chinese currency, dumplings are served by the dozens. While traditionally filled with pork and cabbage, reap the health benefits of swapping out meat for mushrooms. And don't forget to bring sweetness into the year with tangerines, oranges, and pomelos for luck, prosperity, and recognition.
The Traditions
Starting anew and spending time with loved ones is a definite must. Businesses will shut down for days, so don't be surprised if your favorite Chinese restaurant has its "closed" sign up. As preparation for the New Year, people dedicate their time to cleaning. Incorporate this tradition and rid your home of bad luck from the previous year (with chemical-free cleaners, of course) to literally start off fresh. The same should be applied to family members, friends, neighbors, and colleagues; resolving your differences and problems will set the tone for the entire year. For another layer of protection, firecrackers are set off on New Year's Eve to scare off evil spirits.
The Luck
Luck plays an important role in Chinese New Year celebrations. With all the delectable veg-friendly foods to enjoy, vegans are obviously already quite lucky. To further ensure good fortune, give people hong bao—red envelopes filled with money. The envelopes usually have gold characters printed on them, the two colors denoting good fortune, abundance, and happiness. Traditionally, elders give these to the children or unmarried and unemployed family members. Hanging scrolls with lucky messages or incorporating images of a dragon around your home adds another touch of luck.
The Parties
If you aren't living in China, experiencing the Chinese New Year is best done at one of the many beautiful parades held in cities across the country. San Francisco's Chinese New Year Parade is the largest outside of Asia, and boasts more than three million spectators and television viewers across the US. Depending on the time and day of the parade, you may be viewing a celebration focused on welcoming the gods of prosperity and wealth or marking the end of Chinese New Year. In either case, there is plenty of veg-friendly food, myth, and cultural experience to be had.
Love the plant-based lifestyle as much as we do?
Get the BEST vegan recipes, travel, celebrity interviews, product picks, and so much more inside every issue of VegNews Magazine. Find out why VegNews is the world's #1 plant-based magazine by subscribing today!