Fashion + Beauty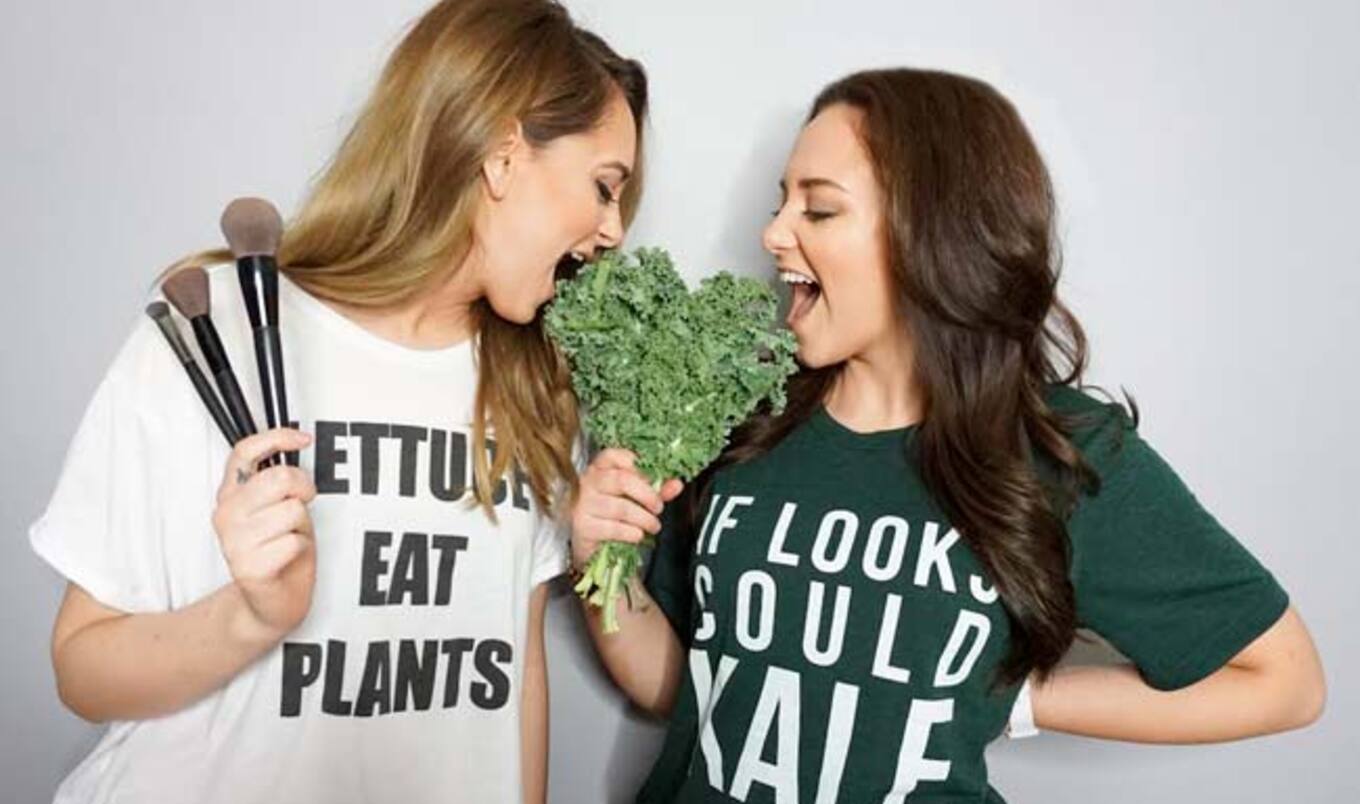 5 Things We Learned from the World's First Vegan Makeup School
Two Canadian sisters have formed the first-ever vegan online makeup school to teach the world about vegan brushes, lipsticks, and eye shadows—and what animal-based products lurk in many brands.
March 8, 2016
---
It's never too late to go back to school, which is why we decided to learn vegan makeup tricks and tips from the world's first online vegan makeup course, Cruelty-Free Cosmetics School. Vegan sisters Samantha and Andrea McLeod—professional makeup artists and owners of Paramita Academy of Makeup in Ottawa, Canada—partnered with People for the Ethical Treatment of Animals to create a beauty school featuring an hour-and-a-half of video content on proper foundation application techniques, creating the illusion of fuller lips, sculpting the perfect brows, makeup application diagrams, and quizzes to test your beauty knowledge. Needless to say, after taking the course, we've been transformed into smudge-proof, well-contoured, flawless-faced makeup pros. The class also reveals several harrowing facts about how animals are exploited in the beauty industry and provides vegan alternatives so our makeup doesn't hurt a soul. Hold on to your cruelty-free brushes because here are five fascinating things we learned while applying our morning faces.

1. The truth about tallow
"The dark side of recycling," as the McLeods call it, consists of unregulated animal rendering plants in which animal remains such as brains, eyeballs, spinal cords, intestines, bones, feathers, hooves, roadkill, and euthanized animals are ground and boiled to create a biomass called "tallow." This material is then used as filler for products such as soap, mouthwash, toothpaste, hair dye, cosmetics, skin care, and lotion. Aside from the morbid factor, applying tallow to skin means hormones and antibiotics once used on animals are reabsorbed into our systems.

2. Better brushes
Because synthetic brushes shed less, are softer, last longer, trap fewer bacteria, and are easier to clean, there's no reason to choose animal hair brushes made from squirrels, badgers, and horses who are often alive when their hair is removed. Brushes made from non-animal fibers are available in a wide range of shapes for use with eye shadow, brow liner, foundation, powder, and lip products.

3. More creepy ingredients
In addition to tallow, conventional cosmetics are often made with disturbing ingredients. For instance, fish scales are used to add sparkle to eye shadows, false eyelashes are made from mink, and ambergris (whale vomit) is used in perfumes. No, thank you! We'll stick to plant-based ingredients for our beauty needs.

4. Ditch the silicone
While silicone is made from silica (a plant) and is commonly found in items such as makeup primer, using it clogs pores. According to the sisters, primer is an important product to use for aging skin as it fills in wrinkles and imperfections to create a flawless base for pigment (ie, foundation, concealer, and powder.) Because of this, look for silicone-free items to keep your face clear of breakouts.

5. Skin and hydration
Many anti-aging creams, especially those used under the eyes, contain animal-derived collagen, elastin, and placenta protein. When skin is dry, it appears more worn and aged. Vegan tip for hydrating dry undereye skin? Drink plenty of water. So simple!
Love the plant-based lifestyle as much as we do?
Get the BEST vegan recipes, travel, celebrity interviews, product picks, and so much more inside every issue of VegNews Magazine. Find out why VegNews is the world's #1 plant-based magazine by subscribing today!