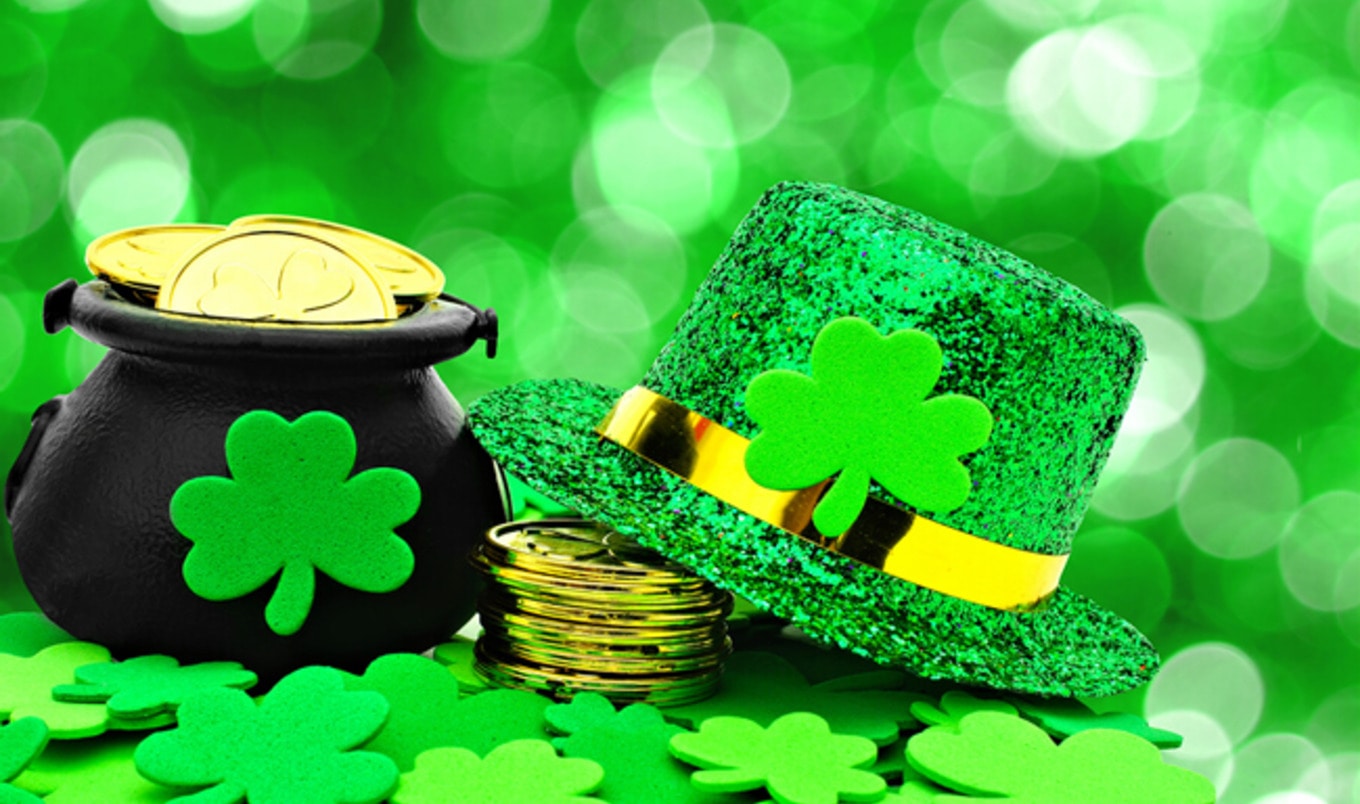 Don't limit yourself to wearing green—try the following recipes and tips to celebrate St. Paddy's the vegan way.
March 14, 2016
---
An Irish saying goes, "There are two kinds of people in the world—the Irish and those who wish they were." While some may disagree with the sentiment, there's no denying that St. Patrick's Day brings out the Irish in all of us. When March 17 rolls around, green clothing surfaces from the back of closets, shamrocks adorn storefronts, and people feign a working knowledge of the comparative merits of Irish whiskeys and cities other than Dublin. While we may have lost sight of the original purpose of the holiday, the middle of March still serves as an excellent excuse to eat, drink, and wear that Irish novelty tee you were gifted after a friend's European vacation. Try our following recipes and tips for a celebration that'll turn your friends green with envy… or from overeating.
You Say Potato…
A large part of St. Patrick's Day celebrations is the freedom to chow down on Irish-inspired meals, since Lenten prohibitions are waived and those observing the holiday are able to revel freely. Potatoes, cabbage, and stews all have a place in Ireland's culinary history and continue to surface in modern takes on classic dishes. Unfortunately, the recipes for many Irish staples rely heavily on meat and dairy. Luckily, inventive chefs have created vegan versions of classic Irish fare, swapping out the animal products for cruelty-free alternatives. With these veg recipes at your fingertips, the Irish won't be the ones with all the luck come St. Paddy's Day.
Corned "Beef" & Cabbage
Unbeef Stew
Colcannon
Soda Bread
Potato Pancakes
Irish Boxty
Irish Desserts
While the savory side of life is all fine and good, the real reason to celebrate a holiday is for the excuse to gorge on sweets. St. Patrick's Day is no exception, with shamrock-shaped cookies and fluorescent green cupcakes receiving prime real estate on grocery store displays as soon as discounted Valentine's Day paraphernalia clears. You can also steer clear of animal products and artificial preservatives by crafting your own vegan confections. While maybe not better than finding a pot of gold at the end of the rainbow, these desserts give those pesky leprechauns a run for their money.
Irish Whiskey Cake
Mint Carob Chip Cream Pie
Drink Like the Irish
Alcohol isn't necessary for a successful St. Paddy's, but booze seems to have established itself as a major presence amidst all the holiday revelry. And no beer is more ubiquitously associated with Ireland than the now vegan Guinness, which removed isinglass from its filtration process last year. For other alternatives to the famous Irish stout, Mikkeller Beer Geek Breakfast, Samuel Smith's Imperial and Oatmeal Stouts, and Rogue Ale's Chocolate Stout all mimic Guinness' dark color and malty flavor. Sly Fox O'Reilly's Stout and Victory Brewery's Donny Brook Stout employ nitrogen to achieve a thick, heady topping of beer foam. Yuengling Black & Tan, Moylan Dragoon's Dry Irish Stout, Dark Horse One Oatmeal Stout, and Bell's line of stouts are also vegan-friendly.
Baileys Irish Cream is another St. Paddy's standby, but as the name implies, cream is used in the version readily available on shelves. If you cannot find the recently reformulated and all-vegan Baileys Almande Almondmilk Liquer in a store near you, a simple solution is to make your own. Combine a can of coconut milk, two tablespoons brown sugar, two tablespoons vegan chocolate sauce, two teaspoons vanilla, 3/4 cup Irish whiskey, and whisk to combine. Pour over ice, mix with coffee, or mix with Irish whiskey in a shot glass and drop into a stout to create an Irish car bomb, which was invented on St. Patrick's Day. Bombs away!
Vegan Irish Cream
Vegan Irish Coffee