Recipes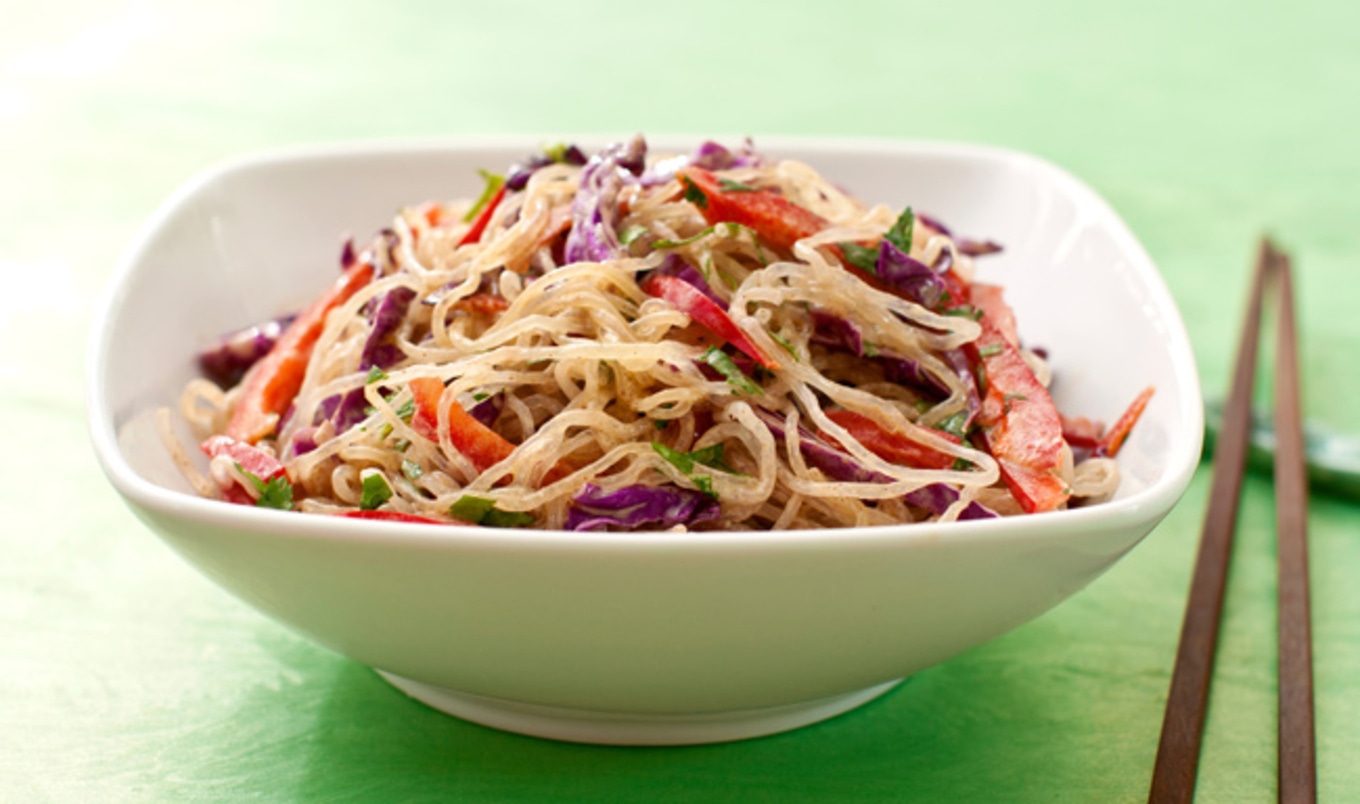 14 Kitchen Tools for Great Raw Food
Use these essential raw food tools to recreate your favorite meals, sans the heat.
April 27, 2016
---
The rise in popularity of raw-food diets has spawned a whole new industry of gadgets and gizmos that are especially useful for creating delectable raw recipes. From spiral slicers for making veggie noodles to dehydrators for concocting raw crackers, there's a contraption to fit every need imaginable.
Bamboo rolling mat: Lightweight and portable, a bamboo rolling mat can produce varying sizes of sushi. Roll your own nori or veggie wraps packed with fresh vegetables.
Bean slicer: Easy to use, this tool slices string beans into a classic French cut. Many varieties clamp on to the edge of a table and operate via hand crank, saving valuable counter space.
Dehydrator: Raw crackers just wouldn't be the same without ample time in the dehydrator. Dehydrators remove moisture without subjecting food to high temperatures. Choose a model with stackable trays for drying fruits, vegetables, and herbs. For larger items, opt for a unit with removable shelves, which allows you to customize the dehydrator for your purposes.
Immersion Blender: Cut down on clean up time and mess when you blend soups, juices, or your favorite drink, without having to transfer your concoction to a blender. The hand-held blending "wand" blends and purees food in the container they are in, due to its small size and portability.
Juicer: The best investment for healthy breakfasts and endless juice making. Models range in price and design, depending on the type of item you're juicing and how much cash you're willing to shell out.
Mandoline: This safe and easy tool for slicing vegetables usually comes with more than one slicing template for varied cuts. Use the mandoline to uniformly julienne, slice, waffle cut, and crinkle cut a variety of vegetables.
Microplane: The best grater and zester you'll ever use. Perfect for ginger, garlic, and other fine herbs.
Nut milk/sprouting bags: Convenient, portable bags used for sprouting grains, making nut and seed milks, and also juicing fruits and vegetables.
Santoku knife: An all-purpose knife for cutting fruits and vegetables. The signature dimples on the side of the blade allows the sliced produce to fall easily off the blade.
Spice grinder: The handiest way to grind small seeds and spices. You can also use a small coffee grinder, but be sure not to grind cloves in grinders with plastic parts, as the oil will react with the plastic.
Spiral slicer: Make spaghetti-like strands, translucent long ribbons, or thin slices out of firm vegetables or fruit with the slicer's adjustable blades. It can also be used to make tiny cubes and professional-looking garnishes.
Sprouting jar: Sprout your own nuts, grains, and seeds in less than a week. You can also make your own by covering large mason jars with cheesecloth or a nylon stocking and securing with a rubber band or string.
Vitamix: Aside from soup in five minutes, you can also make your own nut butters, grind grains, and whip up healthy smoothies in a fraction of the time. The blades rotate at 240 miles-per-hour, making quick work of any food you throw inside.
Yogurt maker: For a more varied menu, this handy gadget helps you make your own nut-, coconut-, or soymilk yogurt. High-end versions customize fermentation times and alert you when a batch is done.
Love the plant-based lifestyle as much as we do?
Get the BEST vegan recipes, travel, celebrity interviews, product picks, and so much more inside every issue of VegNews Magazine. Find out why VegNews is the world's #1 plant-based magazine by subscribing today!