Travel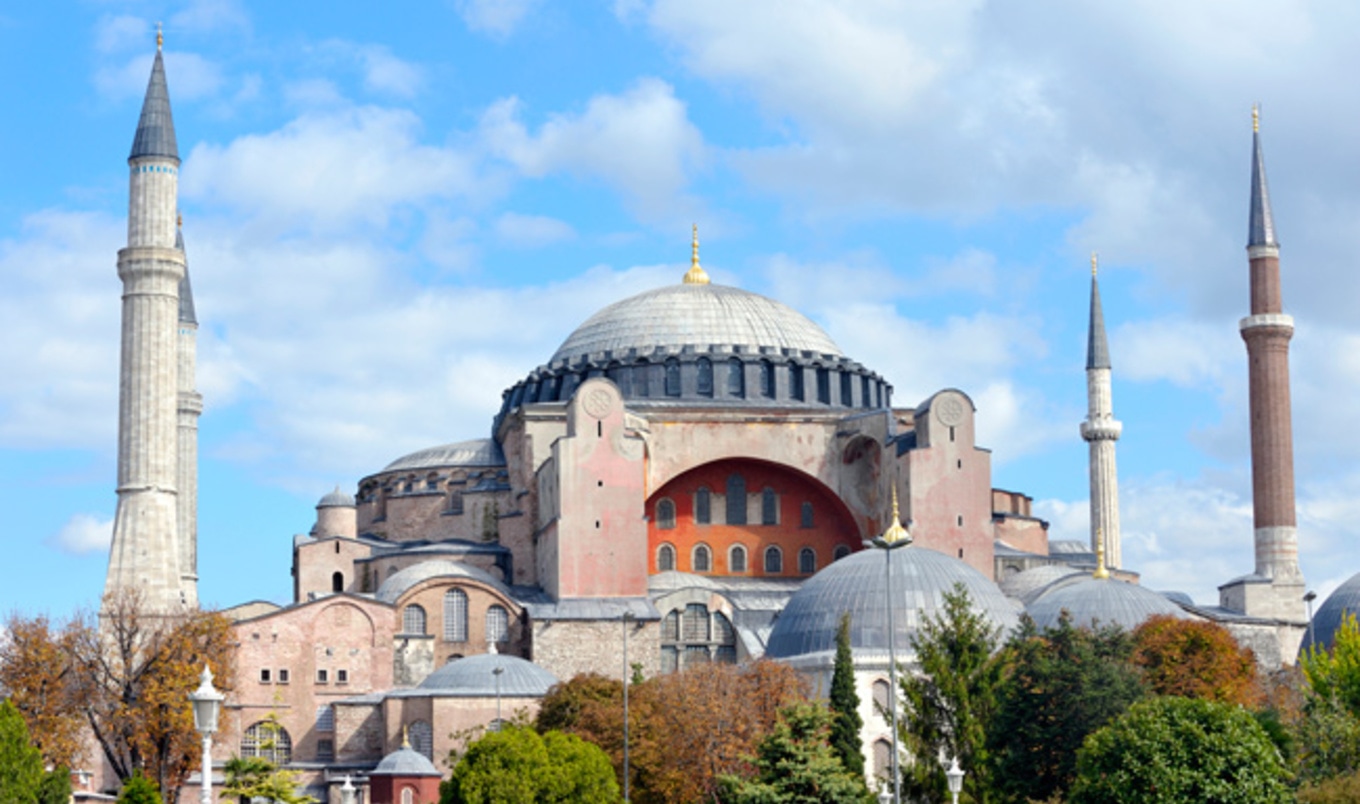 A Vegan Guide to Istanbul
Visit Istanbul to discover Turkey's rich culture with a hearty vegan twist.
April 7, 2016
---
The French poet Alphonso de Lamartine once said, "If one had but a single glance to give the world, one should gaze on Istanbul." His enchantment with the city is understandable when one considers that more than 14 million people call Istanbul home and more than double that amount visit annually. A truly multicultural city, the bustling metropolis encompasses both Europe and Asia and is the world's fifth largest city by population. Similar to New York City, public transportation is the lifeline that connects people to places across the three land masses that make up Istanbul. By ferry and rail—both underground and underwater—non-stop movement pulses like a heartbeat that has kept this city alive since the days it was known as Constantinople.

Landmarks
The most famous landmarks of Istanbul are all located in the old city of Sultanahmet. The oldest historical sight of the popular trio is Hagia Sophia, or Aya Sofya, a unique place of worship where iconography from its Christian and Islamic past stand side-by-side reverently. Originally a patriarchal basilica, the site later became an imperial mosque and now serves as a museum. Dating back to the 1600s, one of the most iconic symbols of Turkey is the Sultan Ahmet Mosque, also known as the Blue Mosque for its colored domes. Lined with 20,000 handmade tiles and crowned with a ring of concentric hanging lamps, its visitors feel a sense of awe and peace in the sacred space. A short walking distance away, the impressive Topkapı Palace Museum displays unearthed artifacts that give visitors a glimpse of Turkey's former role as the seat of the Ottoman Empire. For 400 years, the residence was home to sultans and houses the relics of their royal lives, as well as artifacts from its Islamic heritage. Beyond the portraits, armor, and household items that belonged to the Ottoman sultans, visitors will also find an impressive collection of glassware and silverware, as well as the largest porcelain collection outside of China.

Art
Dozens of museums are scattered across Istanbul. Closest to Sultanahmet is the Museum of Turkish and Islamic Arts, which is situated in the former palace of Ibrahim Pasha. Most notable is the handwoven rug collection, ancient tombstones from the Seljuk era, and handwritten religious texts and administrative decrees. To get a sense of the city's current art culture, visit the Istanbul Modern Art Museum in Karaköy, where rotating exhibits, sculpture gardens, and photography displays showcase the work of national artists. To satisfy your inner child (or any children you might be traveling with), stop by the Istanbul Toy Museum in Kadıköy. Once a famous shop that closed in the 1950s, the building is now home to thousands of vintage collectibles depicting fictional characters such as Popeye, Princess Leia, Papa Smurf, and Barbie, and historical personalities such as Charlie Chaplin and Princess Diana.

Food
The vegan food scene is bustling in Istanbul. Other than veg-friendly restaurants where diners can enjoy stuffed grape leaves, lentil soup, and salads, there are a handful of dedicated vegetarian eateries to satisfy your appetite. For high-end dining with a heavy-handed dose of fresh, local produce, Bi Nevi Deli in Etiler has an impressive selection. The famous "bowl of the day" features a hearty, gluten-free grain such as quinoa or buckwheat, colorful roasted veggies, marinated tofu, tempeh, beans, and ripe avocado slices, all topped with a creamy, nut-based cheese sauce. Guiltless sweets on the menu include wheat-free cookies, chia pudding, and raw nut- and date-based desserts. For simpler veggie fare that is exclusively organic, check out Masum Mutfak in Üsküdar, where the daily menu is focused on seasonal produce. Homemade bread is the specialty, so be sure to check out the pizza-making workshops where you can pick your own toppings. And for your most authentic taste of traditional Turkish cuisine without the animal products, Community Kitchen in Şişhane is where travelers will find veganized versions of fast-food staples such as lahmacun, a flat bread topped with seasoned meat; kofte, seasoned meatballs; and ayran, a cold yogurt drink.

Shop
For all of your other cruelty-free needs, make your way to Vegan Dükkan for plant-based snacks, cosmetics, and personal care products. A mainstay in Istanbul's evolving veg scene, the shop sells imported and locally made vegan goods. To support uniquely Turkish brands, pick up some ready-made meals by Veggy—the nation's first and only meat substitute brand—and vegan cheeses produced by Turkey's branch of the European Vegan and Vegetarian Union. If you need savory or sweet snacks for the road, try baked goods from Semotti's, a gluten-free and dairy-free bakery that also caters to vegan diets.

Chantal Blake is a freelance travel writer from New York City and an unschooling mom of two.
Love the plant-based lifestyle as much as we do?
Get the BEST vegan recipes, travel, celebrity interviews, product picks, and so much more inside every issue of VegNews Magazine. Find out why VegNews is the world's #1 plant-based magazine by subscribing today!