Recipes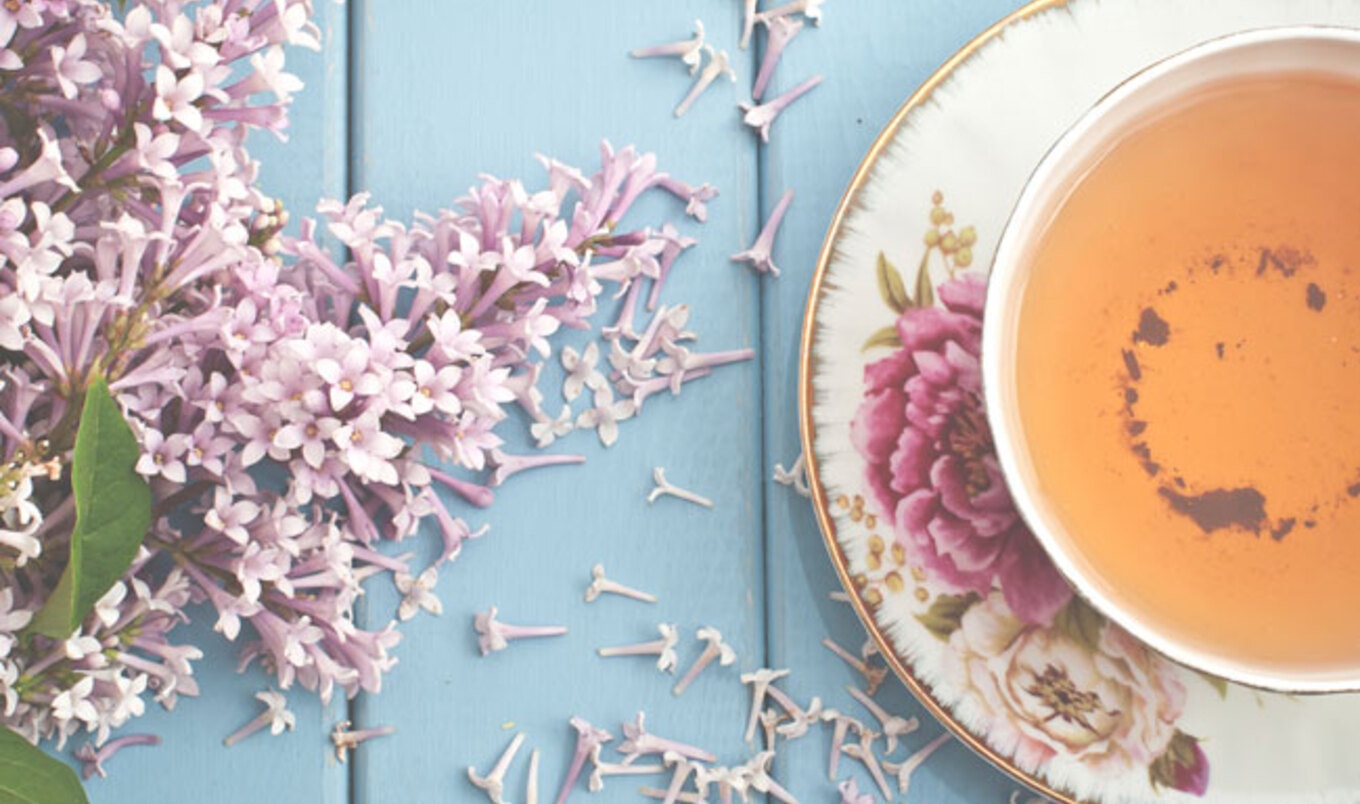 How to Throw the Perfect Vegan Afternoon Tea
Enjoy a well-deserved break with tasty treats and the perfect tea, thanks to this fun English tradition.
April 19, 2016
---
The tradition of afternoon tea started in 1800s England with the Duchess of Bedford. A woman after my own heart, she just couldn't stave off hunger from her 12pm lunch until the 8pm dinner hour, so she would enjoy some tea with buttered bread around midday. After inviting some friends to join her for "afternoon tea," it became the thing to do for upper class women, and the menu grew to include scones, pastries, and dainty sandwiches.
Having experienced several afternoon teas during my year abroad in London, I can understand why it's such a celebrated tradition. Whether it's the food, the company, or just enjoying a late afternoon break, teatime is a definite treat. However, since it relies heavily on sandwiches and pastries full of eggs and butter, many vegans can't enjoy a traditional afternoon tea.
For me, veganism is all about what I can have; not what I can't. It's that attitude that pushed me to start a vegan line of baked goods four years ago when I worked at a non-vegan bakery, and then to found my own vegan company, C'est La V Bakeshop, when the bakery closed.
Thankfully, Jackie Horrick, owner of Los Angeles-based vegan retailer Alternative Outfitters, feels the same way. She wanted to celebrate her birthday with a vegan afternoon tea, and I couldn't have been more excited to rise to the catering challenge!
You can't have a proper tea without scones, and guests enjoyed both cranberry-orange and ginger. Clotted cream may be the traditional go-to topper for teatime bites, but non-hydrogenated margarine and maple syrup whipped together surpasses any clotted cream on the market.
I also prepared brownie bites, gluten-free coconut macaroons, apricot rugelach, pistachio aniseed biscotti, mini berry muffins and velvet cupcakes with vegan cream cheese frosting. For your cruelty-free tea, any miniature sweets will do. The fun is picking your favorites. If it's tiny, and it's tasty, then it's perfect for tea.
The same is true of the requisite sandwiches. The simpler, the better, and high quality ingredients are a must. Traditional flavors such as cucumber and egg-free salad are always a hit, but there's no reason to limit yourself when thinking up combinations. For Jackie's tea party, I also included radish and "butter" sandwiches and the less traditional chickpea salad. Meat-free chicken salad would also make a great sandwich filling, or thinly sliced tomatoes paired with basil leaves and vegan cashew cheese.
Part of the fun in creating your own menu is getting to mix and match your favorite flavors. You can use different types of bread including sourdough, spelt, whole wheat, or white—just make sure to check the ingredients as many breads contain whey or honey.
As for tea, you can't go wrong with classic Earl Grey. English Breakfast Tea is also a good bet when choosing a rich black tea, and herbal teas are a great choice for guests who avoid caffeine. Mint or peach iced tea would be perfect for the summer months.
It may be difficult to find a vegan tea service, but you can have a great time designing your own. You know you'll get exactly what you want—and as much as you want, so you won't have to fight over that last cucumber sandwich!
To get started on planning the perfect teatime menu, try these simple Cucumber Sandwiches, bursting with flavor thanks to herbed vegan cream cheese and just a touch of salt.
Love the plant-based lifestyle as much as we do?
Get the BEST vegan recipes, travel, celebrity interviews, product picks, and so much more inside every issue of VegNews Magazine. Find out why VegNews is the world's #1 plant-based magazine by subscribing today!