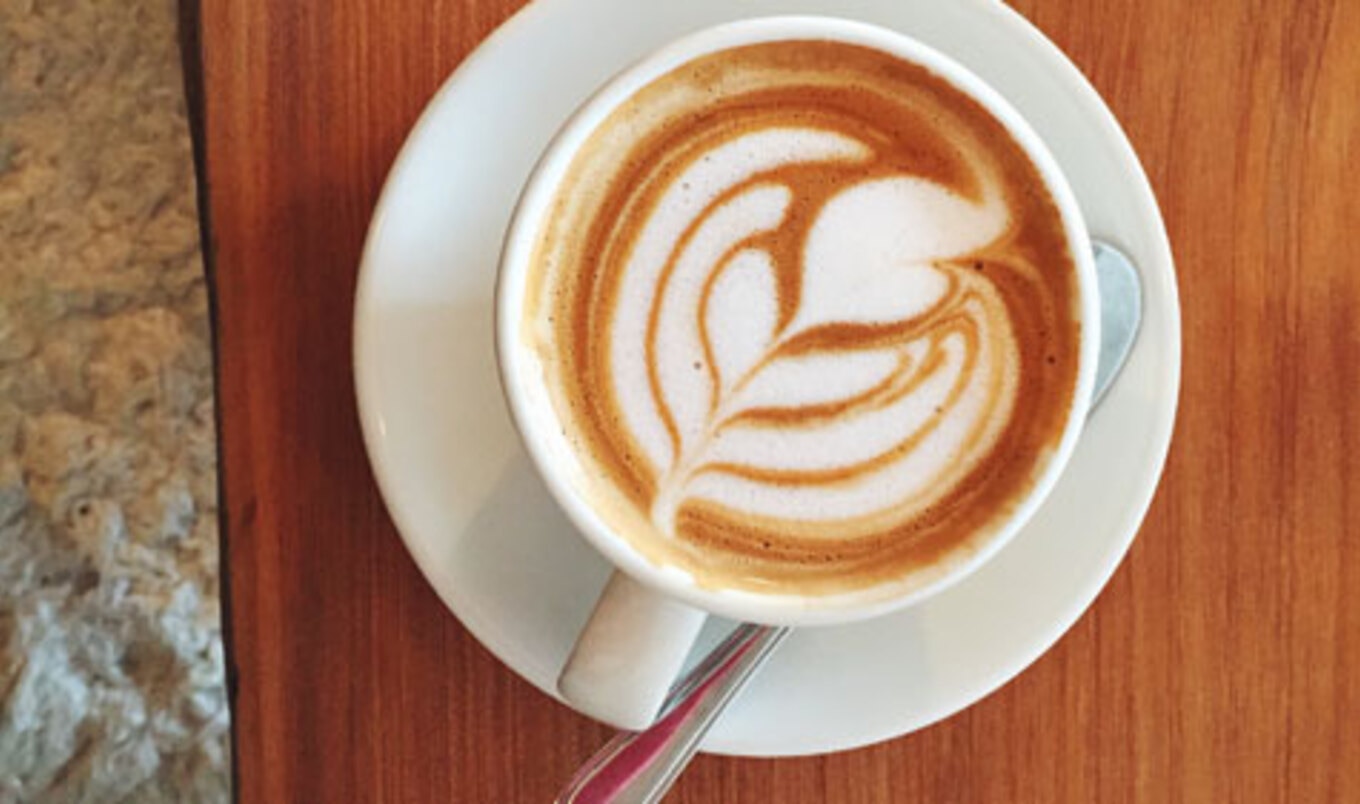 Being vegan doesn't mean you can't have a great cup of coffee.
June 2, 2016
---
Nothing is more important than coffee, especially when you're up in the early morning hours or you have a mountain of paperwork to finish before the end of the day. Whatever the case, you might need a strong cup of Joe to get that essential pick-me-up that comes only from java. While some prefer their coffee black, others like to mix in creamer for additional richness and sweetness. Luckily, there are entire brands of dairy-free creamers to complement your caffeinated beverage of choice. Here are our top five favorite additions that help us get out of bed and into the office.

So Delicious
Coffee-drinking vegans are well-versed in So Delicious' assortment of almond and coconut milk-based creamers, which include French Vanilla, Hazelnut, or Original flavors made with organic ingredients such as non-GMO coconut cream, almonds, and cane sugar. However, the new CoconutMilk Hazelnut—which offers coconut creaminess with a sweet nutty flavor—is destined to be your new morning go-to.

Silk
Silk's almond and soy milk coffee creamers include decadent flavors such as Vanilla Soy, Hazelnut Soy, Vanilla Almond, Caramel Almond, and Hazelnut Almond, making for a number of perfect options to customize your coffee or tea sans dairy. These creamers provide a flavorful alternative to the dominating taste of coconut milk, and if you're a calorie counter, there's good news: Silk's non-GMO, soy-based creamers contain just 25 calories per serving.

Califia Farms
California-based Califia Farms offers non-GMO, kosher, and soy- and gluten-free almond milk-based creamers in flavors such as Pecan Caramel, Hazelnut, Vanilla, Unsweetened Almond Milk, Original Better Half Creamer, and Unsweetened Better Half Creamer. Made with raw pressed California almonds, cane sugar, water, and coconut cream, these natural sweeteners are perfect for a cold-brewed coffee or a warm cup of Joe.

Nutpods
Coffee drinkers can give their cup of Joe a rich sweetness without artificial colors or preservatives thanks to Nutpods' line of non-perishable, dairy-free, unsweetened coffee creamers. Available in Original Unsweetened, Hazelnut Unsweetened, and French Vanilla Unsweetened flavors, these varieties are made with coconut cream, almonds, sunflower lecithin, and sea salt while remaining free of dairy, soy, gluten, high-fructose corn syrup, refined sugars, and sugar alcohols.

Trader Joe's
Coconut lovers—grab a pint of Trader Joe's coconut coffee creamer in a green container for $1.49 each. Made with organic coconut milk, organic coconut cream, and dried cane syrup, the product is so popular that it often sells out, so have a cup of coffee, and go get some more creamer.

Christa Bramante is an earth-loving herbivore who animals adore.
JUST LAUNCHED! Get our 10 Easy Vegan Summer Meals recipe book as a FREE instant download.
JUST LAUNCHED! Get our 10 Easy Vegan Summer Meals recipe book as a FREE instant download.