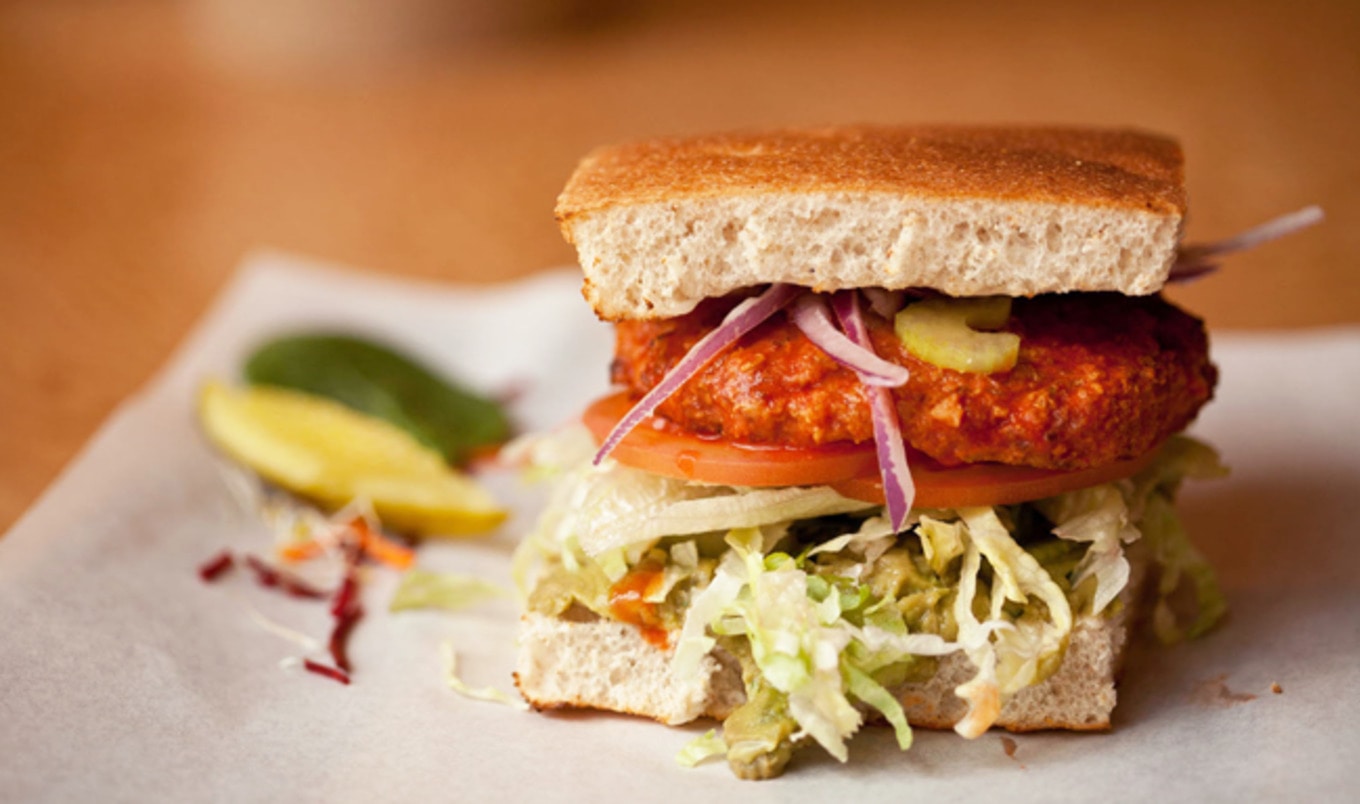 From açai bowls to guacamole-buffalo burgers, America's heartland is brimming with vegan options says vegan musician Justin Pearson.
June 20, 2016
---
Vice's Munchies recently enlisted Justin Pearson, bassist for hardcore supergroup Head Wound City, to share how the vegan musician survives on tour through Middle America. Pearson highlights Seva, a restaurant in Detroit where a blackened tofu kale Caesar salad tides the rocker over; The Chicago Diner in Chicago and its truffle mushroom lentil loaf and strawberry shake; the vegan rancheros at Minneapolis' late-night Hard Times Café; and the organic tofu scramble and curried vegetables at Fargo's Peoples Organic Coffee and Wine Cafe—ordered through a drive-thru. "When I was 15 or 16, I would certainly entertain the idea of getting a meal from Taco Bell, Subway," Pearson said. "But my standards have gradually gone up over the years, due to becoming more knowledgeable not only about nutrition but also about where I spend my money and the moral implications of what I eat. A coconut-tomato-lime broth with veggies and vermicelli noodles; an açai bowl with banana, dates, almond butter; and a guacamole-topped Spicy Boon Buffalo Burger were top picks along stops in Canada, and the tour rounded out with chilaquiles from Sage Organic Vegan Bistro in Los Angeles' Echo Park.
For more Middle America eats, check out VegNews guide to the Midwest.