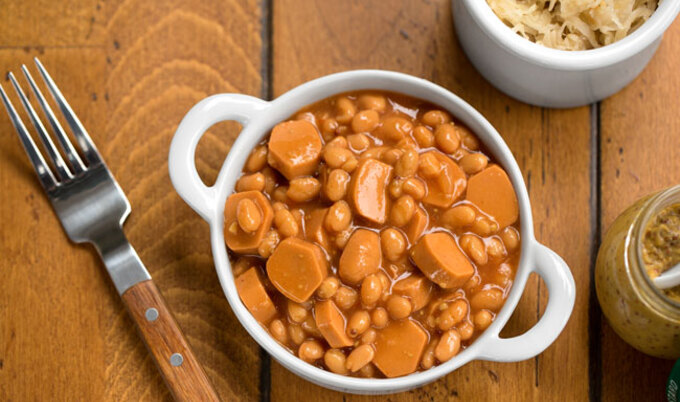 Vegan Baked Beans and Franks
We veganized this oldie-but-goodie for all your cookout cravings.
Serves 2
What you need:
1 can vegetarian baked beans
3 vegan hot dogs
2 cups of sauerkraut
Mustard to taste
What you do:
Heat the beans and hot dogs in a pot. Add a tablespoon (or more) of mustard. Serve over sauerkraut.
Love vegan food as much as we do? Then you're going to LOVE the VegNews Ultimate Vegan Meal Planner with THOUSANDS of editor-approved, easy-to-make recipes. On sale now for 40% off!
Click here