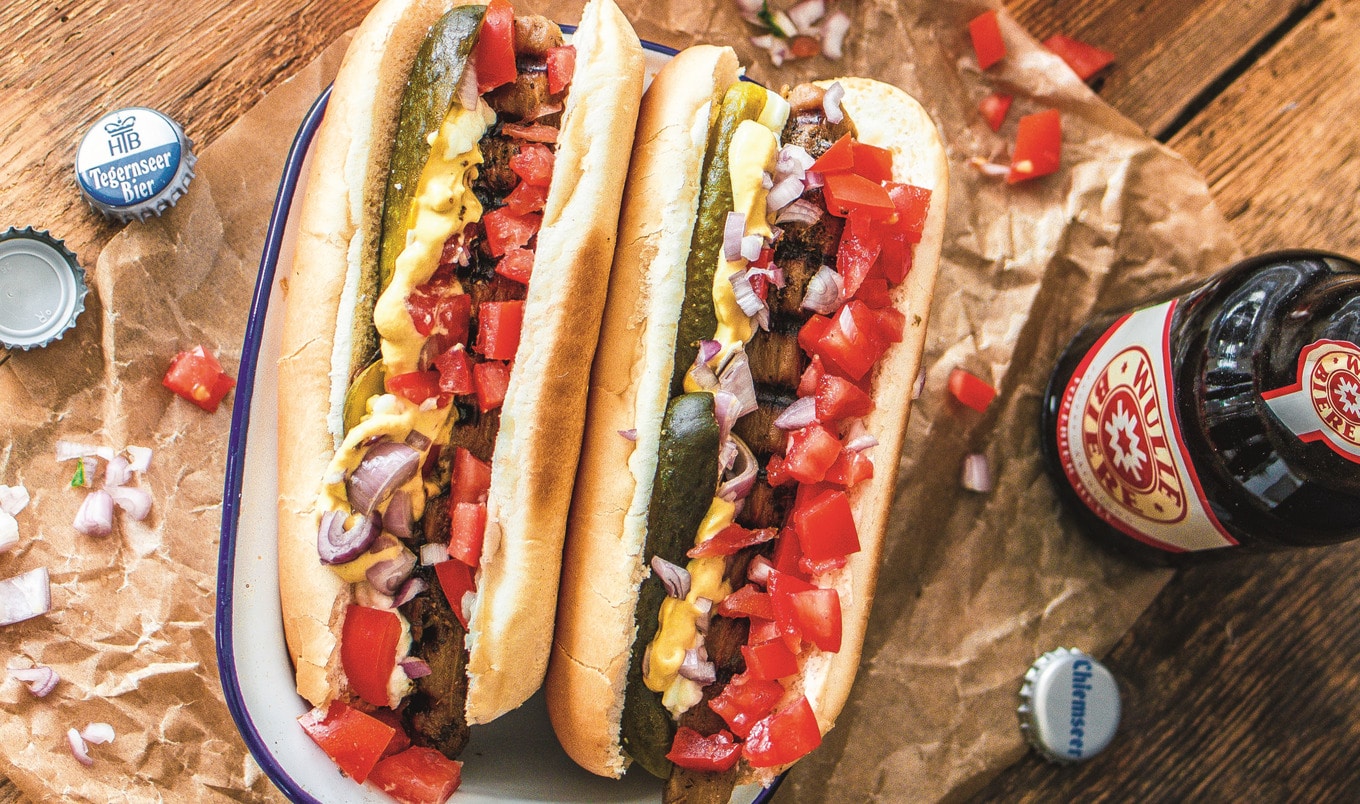 You've heard of beefy vegan dogs and even carrot dogs. But the newest dog on the block will have you looking at eggplants in a whole new light.
July 1, 2021
Switch up your grilling game and try your hand at turning juicy eggplants into spiced, plant-based hot dogs with this recipe from VBQ: The Ultimate Vegan Barbecue Cookbook by Nadine Horn and Jörg Mayer. Our suggestion? Pile it up with tangy 'kraut and mustard for a classic summer bite.
What you need:
For the hot dogs:
4 slender Japanese eggplants
¼ cup plus 2 tablespoons olive oil
1½ teaspoons salt
1 teaspoon ground fennel seed
½ teaspoon dried oregano
½ teaspoon garlic powder
½ teaspoon paprika
¼ teaspoon dried marjoram
For the garnish:
2 tomatoes
2 shallots
4 hot dog buns
¼ cup bread and butter pickles
1½ tablespoons mustard
What you do:
For the hot dogs, skin eggplants and place in a large zip-lock bag with remaining ingredients. Seal bag and marinate eggplants in refrigerator overnight.
Heat grill, remove eggplants from bag, and sear over direct heat for 4 to 5 minutes each side. Move over indirect heat, close grill lid, and grill for another 10 minutes.
For the garnish, dice tomatoes and cut shallots into thin rings. Split open buns and warm over indirect heat on grill for 2 minutes. Fill each bun with 1 whole eggplant, tomatoes, shallots, and pickles, and top with mustard.
TIP: Instead of slender Japanese eggplants, you can also use a large eggplant, quartered lengthwise.