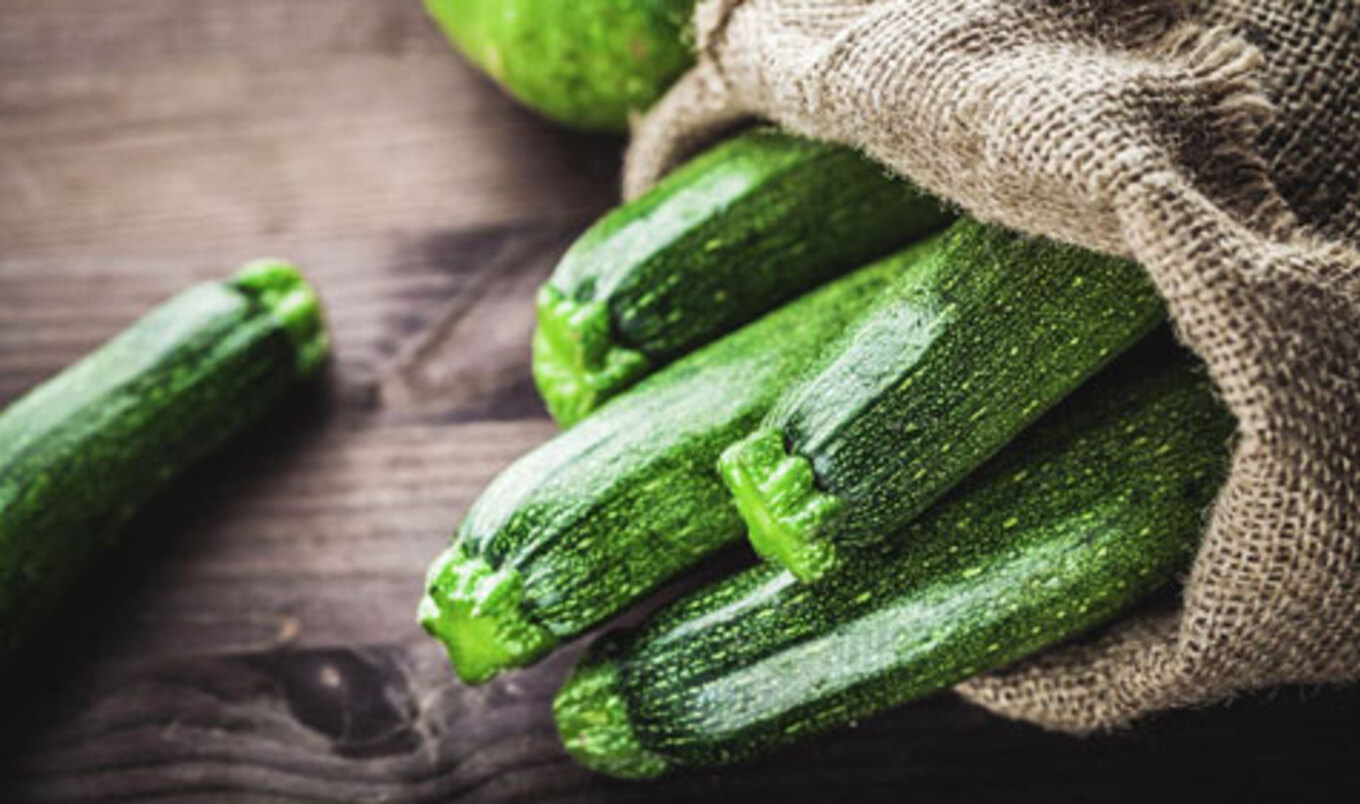 On this zucchini-centric holiday, we're making cookies, breads, pizza, and more to help unload that green summer squash onto your neighbor.
August 7, 2016
---
Summertime means an abundance of peaches, melons, and zucchini, and while a reasonable amount of zucchini can be a blessing, people long ago decided that too much of the green squash was a curse. This, perhaps, might explain the creation of National Sneak Some Zucchini Onto Your Neighbor's Porch Day, which takes place every year on August 8. Created to repurpose zucchini's overabundance by pawning it off on your neighbor, the idea is to give whatever you have left of your harvest once you've run out of ideas for how to cook this summer vegetable. In order to do our civic duty (and to give away our zucchini), we give you five vegan ways to sneak the abundant vegetable onto your neighbors' porch without upsetting them.

Bread
While carrot, pumpkin, and banana make excellent additions to breads and loaves, today our main concern is unloading as much zucchini as possible. Enter our recipe for Zucchini Walnut Bread made with barley flour and dotted with walnuts and currants. Since fresh blueberries are equally abundant during the summer, combine the two to create Vegan Blueberry Zucchini Bread, and pop it on your neighbors' porch straight from the oven. No loaf pan? No problem. Make a spread of muffins—Chocolate Zucchini, Low-Fat Veggie, and Zucchini Pineapple—instead!

Zoodles
One of our favorite summer kitchen tools is our trusty spiralizer, which turns an array of vegetables into curly raw noodles to serve as a light base for pesto, marinara sauce, or creamy cashew-based alfredo. To add a little oomph, we top our zoodle dishes with soy-free homemade (or store bought) vegan meatballs. Once you've used up all of your zucchini but are not ready to part with the spiralizer, feel free to take carrots, parsnips, and beets for a spin.

Pizza
We find that the best way to get rid of lingering vegetables is to add them to pizza. Our version is perfect for summer, as it requires you to fire up the grill to get those perfect marks on a bounty of vegetables—including zucchini, of course—before loading them onto a grilled crust. While we use nutritional yeast to add a cheesy touch to our pizzas, feel free to top yours with your favorite dairy-free cheese. Might we suggest making several of these and inviting your neighbors for a pizza party instead of sneaking around on their porch?

Ratatouille
This classic Italian dish is traditionally vegan and calls for plenty of zucchini cubes, tomatoes, eggplant, and green bell peppers. If you like your 'touille fancy, use a mandolin to slice your veggies in thin rounds and bake casserole-style using this classy recipe that includes herbs and chili powder for spice. For another take, we turn to Minimalist Baker Dana Schultz, who remixed the ratatouille into a gratin loaded with zucchini, asparagus, and a sprinkling of homemade vegan parmesan.

Cookies
From Fudgey Black Bean to Almond Zucchini, the variety of cookies made with zucchini is almost endless because the mild-flavored squash pairs as well with tart cranberries or cherries as it does with chocolate chips, macadamia nuts, and everything in-between. If your neighbor doesn't happen to have a porch, feel free to place a batch of freshly baked zucchini cookies directly into their mailbox.