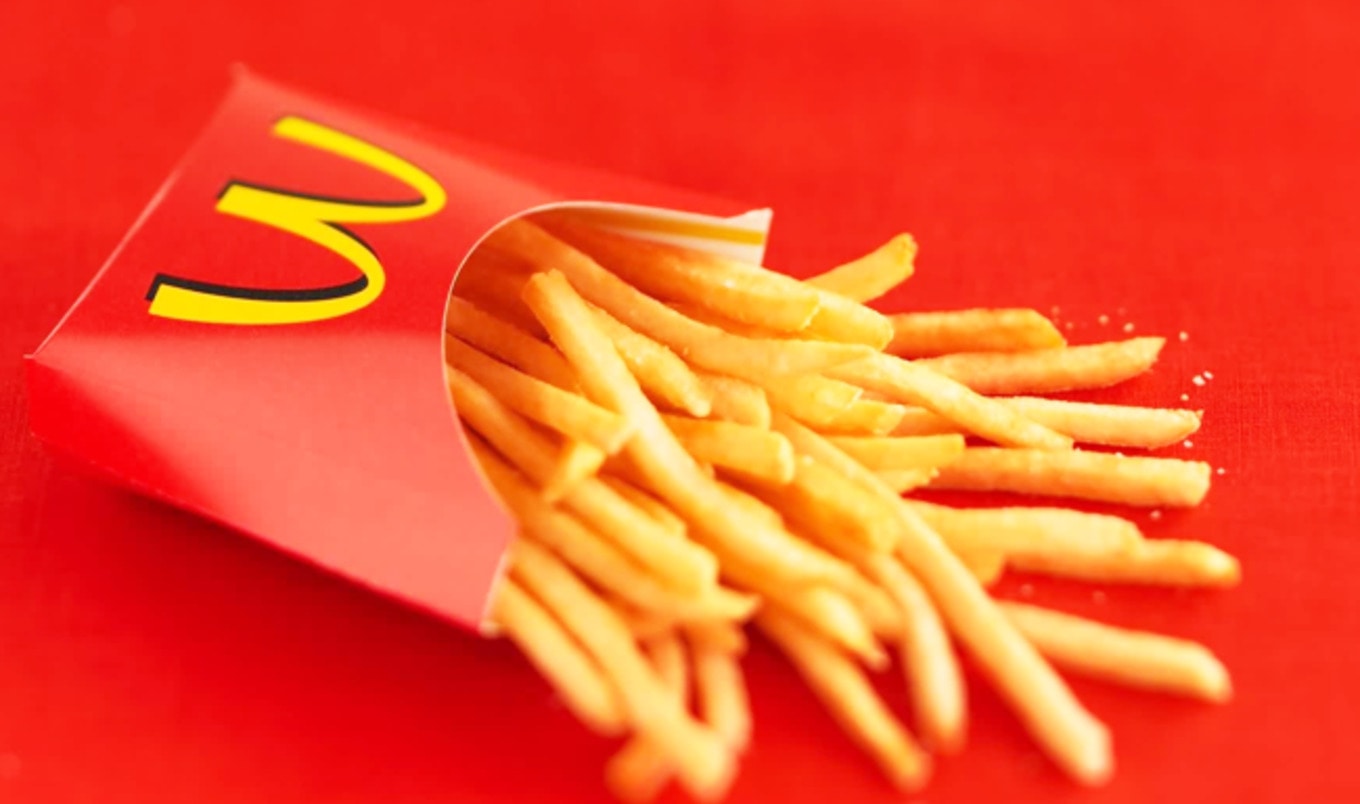 Hey Chipotle, Domino's, Taco Bell, McDonald's, Wendy's, and Subway—adding vegan options is good for business!
August 7, 2016
---
From Chipotle's tofu-based sofritas to Wendy's Black Bean Burger, getting a vegan meal at a fast-food restaurant has never been easier. Sure, we don't indulge often, but it's nice to know that when the craving strikes, we can head to Taco Bell and choose from their certified vegetarian menu (with the request to hold the dairy, of course.) And while we appreciate that these places are making an effort to accommodate our cruelty-free lives, we want more. And for good reason. The plant-based market is booming, as evidenced by all-vegan eateries such as by CHLOE being packed with customers looking for alternatives to animal products. So we've compiled this list of logical reasons why Chipotle, Domino's Pizza, Taco Bell, McDonald's, Wendy's, and Subway could benefit from adding more vegan options to their menus.

1. Let's get serious, Subway
We slow-clapped the moment you debuted vegan patties at 1,000 of your locations, giving us options beyond the sad Veggie Delight. But let's get serious for a minute: whatever sliced meat you're serving can't be all that different from Tofurky—which comes in flavors such as Italian, Hickory Smoked, Peppered, and Smoked Ham. Stock them in your lowboys across the country, and vegans will come in swarms to remake the Italian BMT, Cold Cut Combo, and Turkey Breast subs with plant-based meats. Plus, your slogan "Eat Fresh" will have so much more credence with fewer animals on the menu.

2. Chin up, Chipotle
Your tarnished reputation from a series of disease outbreaks would benefit immensely from removing meat and adding new vegan options to your menu. Instead, we heard you're planning to expand into the burger market with the upcoming opening of Tasty Made in Lancaster, OH. You know that burgers are perfect breeding grounds for E. coli, right? Rather than opening a burger joint, let's think about how much more effective it would be to capitalize on the growing trend of going animal product-free. Surely you already know that your vegan sofritas are über-popular and that vegans will eat your guacamole by the bowl-full. Drop the "humanely raised-animals" act and hop on the veggie bandwagon already—your customers will be more eager to visit when their risk for a foodborne illness drops substantially.

3. Dear Domino's
By now, you must have heard of Daiya. While it might not be gourmet vegan cheese, this plant-based cheese goes great on a slice, and if pizzerias such as Blackbird, Screamer's, and Cruzers can turn a profit from this dairy-free alternative, you can figure out some way to incorporate this onto your menu. Stuff it in your crusts, roll it in calzones, and sprinkle it liberally on your pizzas—we're confident that the customers at your more than 5,000 nationwide locations would appreciate the option to go cruelty-free.

4. ¡Hola, Taco Bell!
Bravo for putting together a fully vegetarian menu, getting it certified by the American Vegetarian Association, and promoting it to your customers in the form of your "How to Eat Veggie" guide. But how about we take this one step further? Us vegans are tired of saying "fresco style"—often to no avail, as not every employee knows what we mean. We're over asking you to hold the cheese and sour cream. We'd like a vegan menu where rice, beans, and veggies are the stars, not dairy.

5. Get a move on It, McDonald's
We've moved on from you secretly putting beef into your fries in the mid '90s, and we see you trying to go the "fresh" route with real vegetables on the menu and that one attempt you made at selling a veggie burger a few years back. However, your promise to deliver fresh instead of frozen beef to your Texas restaurants seems like it'll be a difficult concept to scale worldwide, so listen closely: vegan fast-food joint Doomie's Home Cookin' (with locations in Los Angeles and Toronto) makes a Big Mac knockoff that'll fool even the toughest of Micky Dee's lovers. What's more, chef James McInnes' "Big MACinnes" (another vegan Big Mac copycat) just won the hearts of London Ribfest attendees. What's more, Beyond Meat's Beyond Burger vegan patties are a bleeding replica of meat burgers (they're even sold in the meat aisle) that would work great as a stand-in for your frozen beef. Steal any of these, and put them on your menu. We won't tell.

6. Why not, Wendy's?
You introduced the vegan-friendly Black Bean Burger—which is cooked on a separate grill than its meat counterparts—to select test locations in 2015 and made a high-quality commercial for it that likely cost you a pretty penny. Early adopters raved about this wonder sandwich, saying it was "pleasant and savory" and "shockingly beautiful." So why haven't you expanded this option nationwide? If you're thinking this is a risky move—don't. Have you seen the line for veggie burgers at Veggie Grills across the country? If you black bean build it, we guarantee people will come.