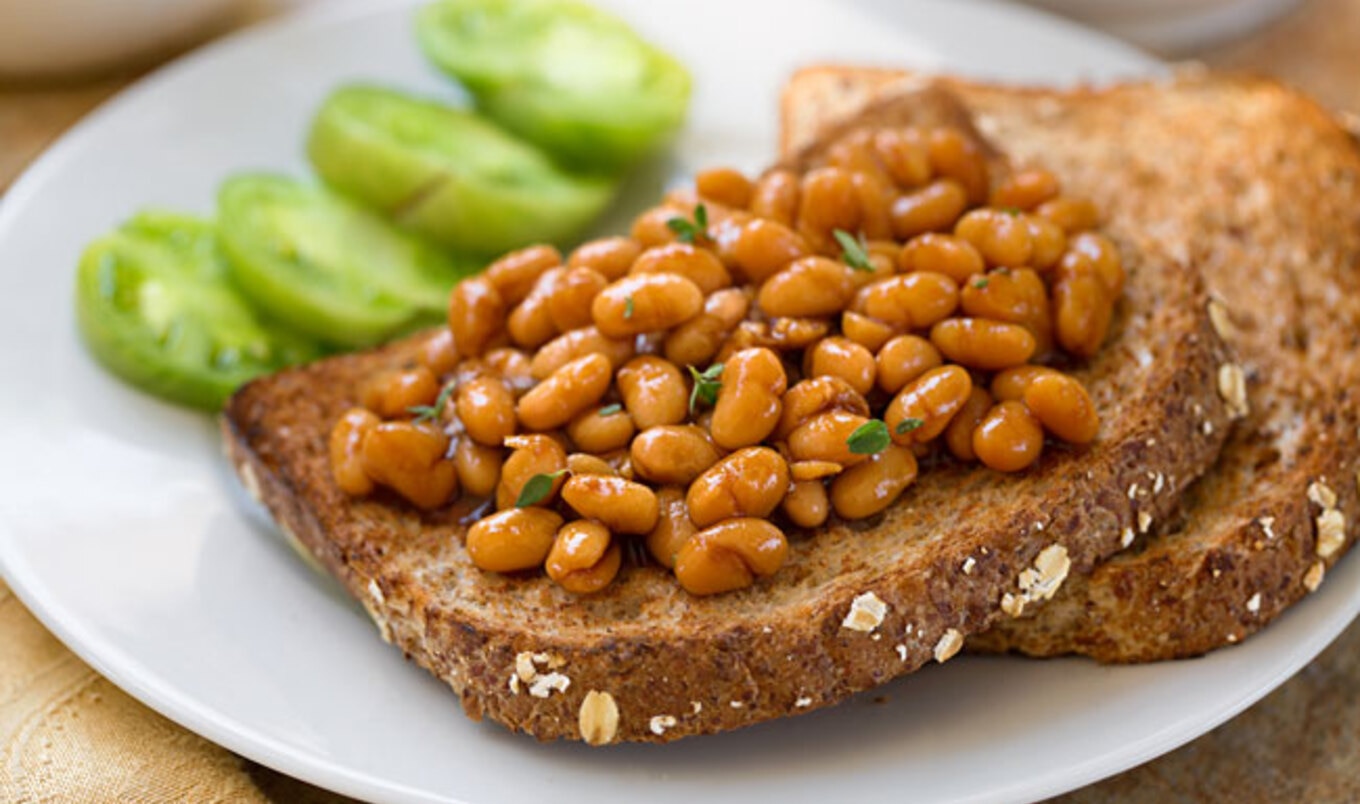 This delicious side combines the hearty nutrition of beans with a sweet maple flavor.
August 21, 2016
Serves 6
What you need:
2 cups dried Anasazi beans (or small white Navy or pinto beans)
2 tablespoons sesame meal (toasted sesame seeds pulverized in blender)
1 small onion, peeled
1 cup pure maple syrup (grade B is the best for this recipe)
2 teaspoons salt
1 teaspoon dry mustard
What you do:
1. Soak beans in enough water to cover for 8 hours or overnight.
2. Preheat oven to 300 degrees. Drain soaking water and in a large pot cover beans with 6 cups fresh water. Bring to a boil, then lower heat and simmer for 10 minutes. Drain beans and reserve the cooking water.
3. Place beans in a casserole or bean pot and mix with sesame meal. Insert onion in the center.
4. Mix maple syrup with 3/4 cup of the reserved bean liquid, salt, and dry mustard. Pour over beans. Add just enough bean liquid to cover beans. Cover pot and bake for 2 hours.
5. Add remaining bean liquid, stir well, and bake for 1-1/2 to 2 hours, or until beans are very soft and the liquid is absorbed (uncover for the last half hour or so). Adjust sweetness to taste. Discard onion and serve hot.