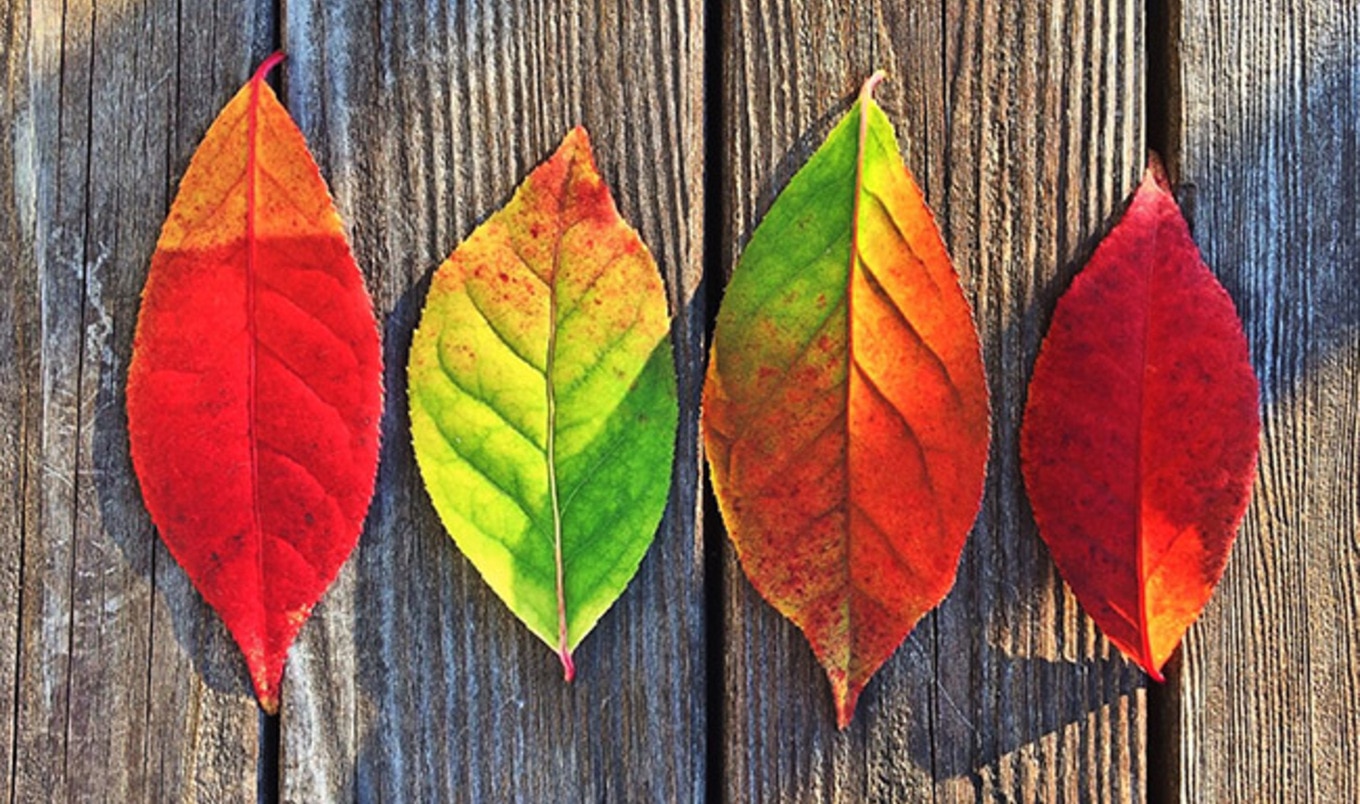 Lattes, whipped cream, root veggies, and pumpkin spice everything, here we come!
September 25, 2016
---
Saying farewell to dog days of summer may not be easy, but the crisp autumnal breeze has us dreaming of the many fun and festive aspects of fall. Our bathing suits are taking a backseat to wool-free sweaters, and we're trading in our margaritas for mugs of hot chocolate topped with coconut whipped cream. Watermelon, you were nice poolside—but it's pumpkin's time to shine. From watching the leaves change color to getting our fix of seasonal baked goods, here are our top 10 reasons we're falling for fall. See you next year, summer!

1. Pumpkin everything
From Pumpkin Joe Joe's to ready-to-bake pumpkin bread mix, this is the time of year when Trader Joe's turns into a veritable pumpkin wonderland—as do many other stores. We can't wait to jam our pantry with $1.99 cans of pumpkin and add it to everything from pies to pastas (yep).

2. Whipped cream
To get our whipped cream fix, this year we plan to occillate between our freezer (where our favorite CocoWhip by So Delicious lives) and our local Peet's coffee shop—which just introduced a coconut cream vegan whipped cream at its 236 nationwide locations. Tiny Dandies pumpkin marshmallows on top? Oh, yes!

3. Sweater weather
Bikinis be gone! Our trusted Vaute Couture coats are coming out of hiding, and we're pairing them with leather-free boots from newly opened Dogo—a Turkish brand that made its US debut last month in Edison, NJ. A few cotton sweaters, drapey scarves, and printed hoodies—such as the one's from Herbivore Clothing Company—and we're ready for a fashionable fall.

4. Root veggies
Heartier fall fare calls for remixing our go-to salads by adding seasonal root vegetables. And lunch this time of year is as easy as roasting cubed carrots, parsnips, rutabaga, and beets, and tossing them with our favorite greens, grains, and dressings.

5. At-home baking
Let's face it—turning on the oven during the summer can be a death sentence. So as the temps (finally) drop, we dream of flipping on the hot box to make vegetable-loaded casseroles, cheesy pizzas, and sweet baked goods such as muffins, cookies, and scones. The heat is on!

6. Colorful leaves
Autumn is when nature pulls out its best color scheme. The sultry reds, oranges, yellows, and golds of fall foliage inspire us to head outdoors. That's why in the coming weeks you'll find us frolicking in piles of leaves at parks across the country. Bonus: A little vitamin D never hurt anyone!

7. Pie time
Be it pumpkin, apple, or cherry, fall is when we enjoy our first bite of pie. To start off fall with a bang, our inaugural slice of autumn 2016 will be å la mode, complete with a scoop of creamy cashew-based Snickerdoodle ice cream by So Delicious (it really is so delicious).

8. Oatmeal
While it may sound a bit boring, we're here to tell you it's anything but! The cold breakfasts of summer have us pining for a warming bowl of oats dotted with dried cranberries and topped with a sprinkle of toasted pecans, brown sugar, and a sweet drizzle of maple syrup. So we're dusting off the crockpot—the easiest way to cook oats overnight—and getting our oats on!

9. Halloween
We've been pondering our ideas for the perfect costume for months. A bag of nutritional yeast made visually appealing with the help of saw dust? A couple's costume of the two halves of a perfectly ripe avocado? Either way, this October 31, we're over-the-top excited to eat all the vegan Halloween candy in sight.

10. Seasonal specials
While Starbucks has yet to meet our demand for a perfect vegan pumpkin spice latte, coffeehouse competitor Peet's recently made strides toward cruelty-free seasonal offerings. Simple dairy-free milk and coconut whipped cream swaps turn Peet's new Pumpkin Latte, Pumpkin Chai Latte, Dark Chocolate Pumpkin Mocha, and Pumpkin Javiva into the seasonal drinks of our dreams.