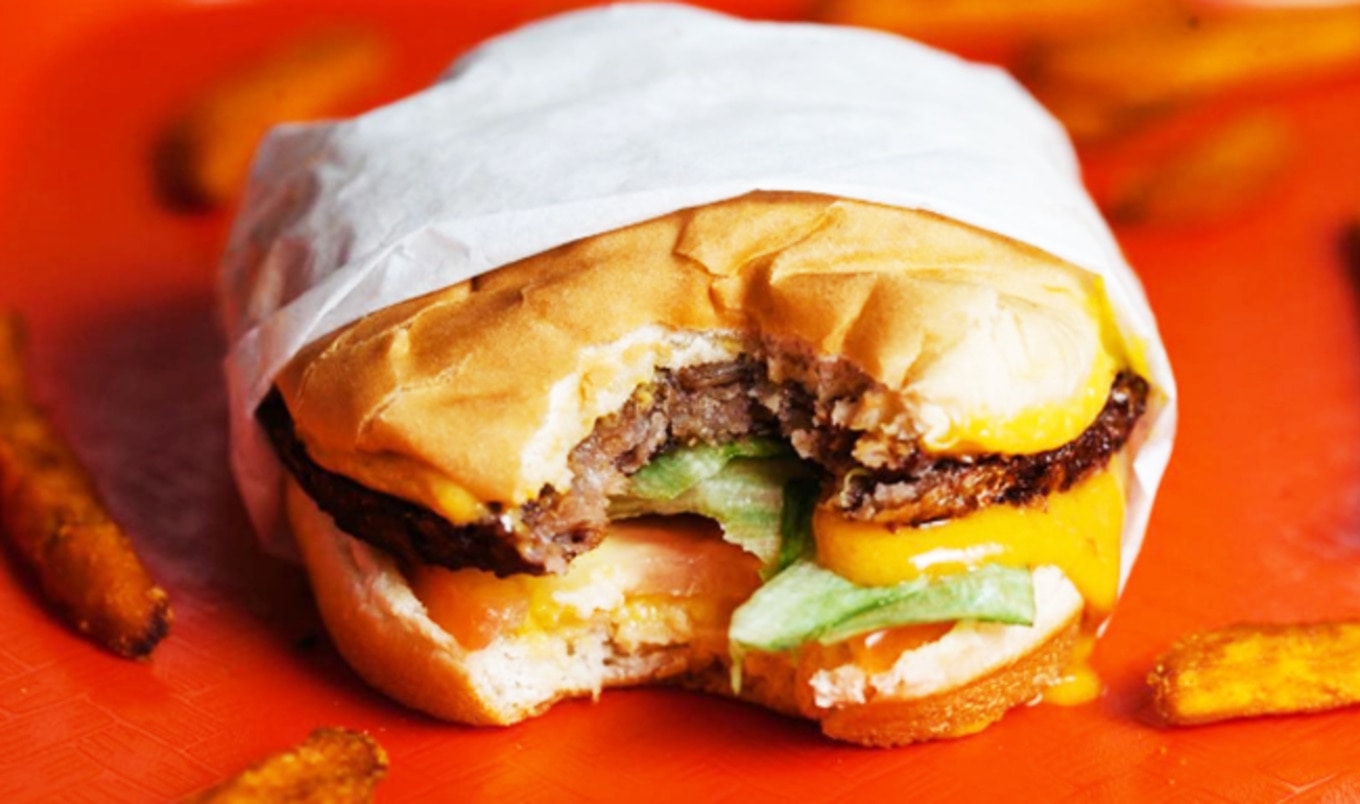 This year is shaping up to be the best ever for vegans thanks to exciting food innovation in an array of categories.
January 26, 2017
---
As a nutrition-tech entrepreneur, it's my job to know what products are on store shelves and what people are craving. And as a 15-year vegan, I've seen the plant-based food space evolve to a point in which marketing intelligence agency Mintel reported that plant-based foods are an overall leading trend for 2017. Major food companies such as Tyson and General Mills have surprised consumers by joining the plant-based community through investments into vegan startups like Beyond Meat and Kite Hill, respectively. Furthermore, Kellogg's just introduced its first venture capital investment by leading a $4.25 million Series A investment in Kuli Kuli, which makes plant-based products from the superfood moringa. Consumers have the incredible power to change markets, and 2017 is already shaping up to be another very interesting year for food. Food companies are pumping out new vegan products, and we are gobbling it up! Here are the top five food food trends for 2017 that I think will take over shoppers' lists this year. Oh yeah … they all just so happen to be vegan.
 
1. Plant-based milks
Non-dairy milks are officially mainstream, partially because choosing milk alternatives is one of the easiest ways for consumers to reduce their exposure to common allergens, to make incremental improvements in their diet, and to decrease their contribution to an unhealthy, antiquated industry. Another reason? They taste great! Visit a supermarket or coffee shop, and you'll see a plant-based milk for any taste or diet. It's no surprise that the dairy industry is feeling the pressure, as dairy milk sales have declined by 11 percent in the previous year. As a combatant, the dairy industry is trying to undercut the plant-based trend by challenging the validity of the term "milk" when sourced from plants. But consumers are setting the tone. Whether it's from soy, coconut, nuts, grains, seeds, or pea protein, plant-based milk is here to stay. And what's better than plant-based milks? Ready-to-drink cold brew with plant-based milk, yet another vegan product, is expected to expand in 2017.
 
2. Lentil/bean pasta
I want to be armed with a box of lentil pasta every time someone asks where I get my protein because one serving of this wonderful pasta has up to 22 grams of protein and offers 28 percent of the recommendation for daily iron intake. Made from green lentils, red lentils, black beans, and mung beans, this pasta is gluten free and cooks just like regular pasta. But it's not reserved for gluten free folks nor is it just a protein alternative for vegans, as bean or lentil based pasta is a great protein source for anyone at anytime. This protein-packed pasta is a promising trend because it finally addresses the issue of refined carbohydrates that has pulled so many away from this timeless favorite. Thanks to beans and lentils, pasta will be put back on the table for everyone.
 
3. Moringa
Moringa is a supplement that's been around for many years but is just starting to pick up traction in the US market. Today, you'll find it packaged as a dried powder standalone supplement or combined with other supplements. In southeast Asia (mainly India)— where most moringa is sourced—the leaves, seeds, seedpods, and flowers are all consumed. This "super plant" is also used for medicinal purposes and can even purify water! The green powder (great for smoothies) is made from the moringa leaves. Most of the energy in the moringa powder is protein, and it also delivers a significant amount of vitamins and minerals. A few months ago I started experimenting with moringa in my daily smoothie. It adapts well to any flavor or fruit combination and gives me a great, natural energy boost. I've actually reduced my coffee intake on days I have a smoothie with moringa.
 
4. Hyper-realistic veggie burgers
2016 was the year of development, and 2017 is the year of major, widespread distribution of the veggie burger. The Beyond Burger by Beyond Meat, the Impossible Burger, and the Range Free Burger by Hungry Planet are hitting dinner tables across the country thanks to patties that look, smell, taste, and even have a mouthfeel that mimics beef burgers perfectly. Long-time vegans beware: this stuff tastes so real it will freak you out! With a taste and nutrient profile that matches and exceeds that of beef burgers, this trend might just be more of a hit for omnivores than vegans. It's also worth mentioning that there are more game-changing meat alternatives in development right now, and we are still at the cutting edge of innovative meat alternatives. From Memphis Meats' meatball to shrimp by New Wave Foods, the food system is becoming more sustainable and compassionate with every new product.
 
5. Sea plants
Seaweed isn't just for sushi anymore, as seaweed and other sea plants are growing in popularity because they're sustainable to cultivate, harvest, and use in a wide range of food products. The popularity of sea plants has tripled in Europe in recent years and will be coming to US shelves this year in new forms such as tea, cooking oil, dry seasoning, noodles, and ice cream. Low in fat but high in fiber, omega-3 and phytonutrients, this is one I'm excited to see diversify and grow. It seems that anything is possible with this emerging category, including microalgae and seaweed, which will continue to add to this growing array of plant-based options. And as studies have shown, sea plants can also be a much more sustainable way to source important, health-supporting nutrients that might be challenging to source in a plant-based diet.
 
Micah Risk is the Co-Founder and Chief Nourishment Officer at Lighter, a powerful tool that helps the world eat better, based on the recommendations of brilliant food experts.
JUST LAUNCHED! Get our 10 Easy Vegan Summer Meals recipe book as a FREE instant download.
JUST LAUNCHED! Get our 10 Easy Vegan Summer Meals recipe book as a FREE instant download.