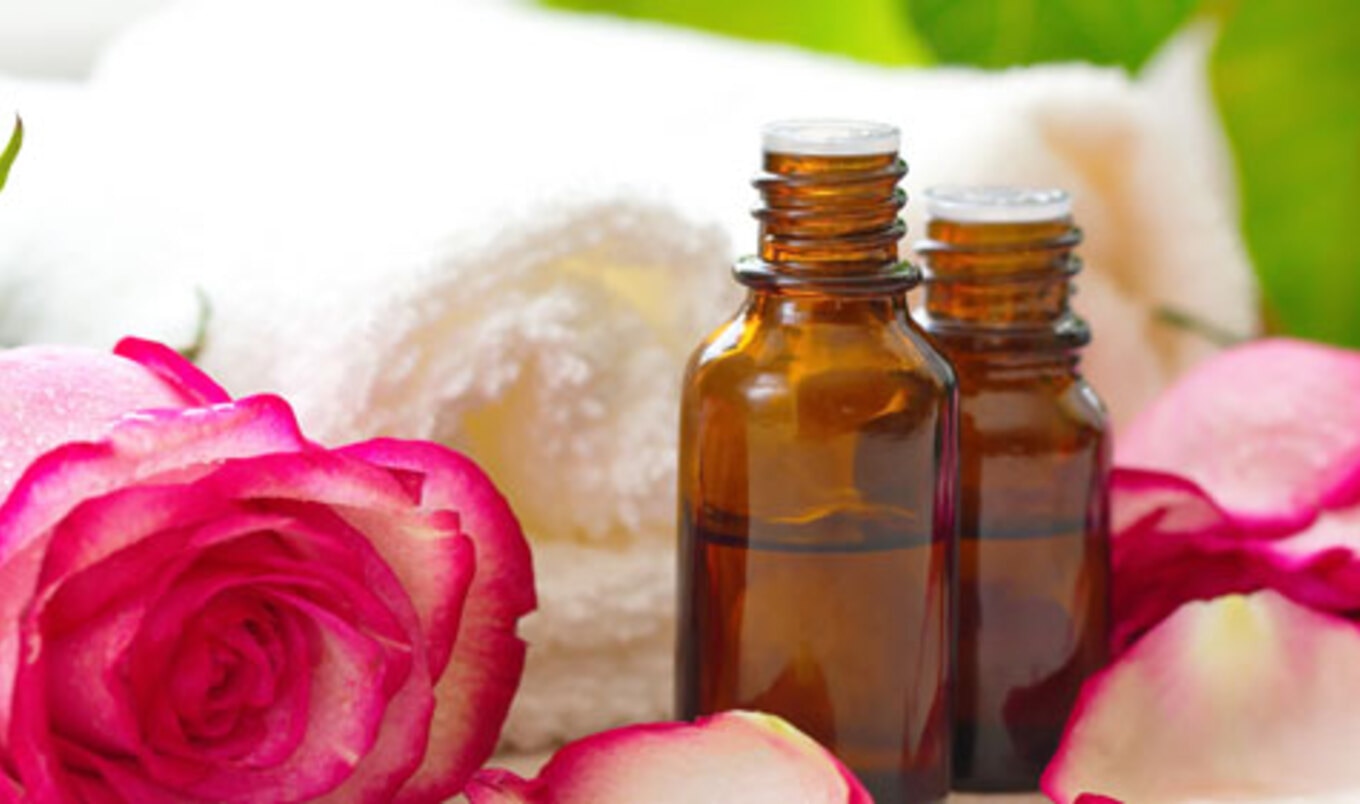 High-quality, affordable vegan body oils are the best way to remedy dry, rough skin.
January 30, 2017
---
Has this cold, wintry weather left you suffering from dry, rough skin? If so, then perhaps body oils are for you. This latest trend in skin care had us reading endless reviews and spending countless hours figuring out just what a body oil is and why we needed it. Turns out—we love them! And now that we're experts, we decided to create a list of our favorite natural, non-toxic body oils that will hydrate and condition without making your skin feel slick and greasy. What's more—each of the companies does not test on animals and instead uses alternative methods of testing. Here are 10 body oils we've been using all winter long.
1. Weleda
Weleda Evening Primrose is a nearly 100-percent organic body oil that gives off a delicious floral fragrance of evening primrose flowers. In addition to evening primrose seed oil, this bottle is packed with olive, wheat germ, sea buckthorn, and jojoba seed oils, and omegas 3, 6, 7 and 9 to help moisturize skin. The oil soaks quickly into skin, so to achieve best results, apply immediately after a bath or shower while skin is damp.
2. The Honest Co.
The rich, velvety texture of The Honest Co.'s Honest Organic Body Oil offers a nourishing treatment that will leave your skin feeling smooth, healthy, and renewed. Fresh and sweet-smelling, the oil combines sunflower seed oil, coconut oil, olive fruit oil, avocado oil, grapefruit peel oil, chamomile flower oil, and calendula flower extract for a perfect concoction to be used every day. This product was recently honored with the Red Tricycle Totally Awesome Award, which is given to family-friendly businesses and products based on votes cast by parents nationwide!
3. Azalia Spa Goods
Azalia Spa Goods offers a variety of light, soothing body oils created to nurture and moisturize dry skin. Choose from six scents: Geranium Garden, Ginger Tea, Jasmine Dream, Mystical Juniper, Refreshing Grapefruit, and Serene Lavender. All oils are handcrafted using the purest plant and flower-based ingredients on the market, and every purchase supports the Garden School Foundation.

4. Tata Harper
A recent winner of Nylon magazine's Beauty Hit List, Tata Harper's Revitalizing Body Oil has a robust scent with citrus undertones that are invigorating. Packed with grape seed oil, elderberry fruit extract, olive oil, and sunflower seed oil (most of which come from organic farms), this product also doubles as a deep moisturizer for the scalp and hair. Apply the oil to the scalp 30 minutes prior to shampooing for a softening hair treatment; or run through the ends of damp or dry hair to soften dead ends.
5. FrenchGirlOrganics
FrenchGirlOrganics, an online Etsy shop, offers a luxurious body oil blended with rose, ylang ylang, jojoba, argan, rosehip oils, and botanical resins. The company supports organic farmers from around the world, and their essential oils come from the mountains of southern France, North Africa, Australia, and the Mediterranean Basin.
6. Organic Love
Wild Honeysuckle and Woods Bath & Body Elixir by Organic Love Hub looks so much like a piece of art, you might not even want to use it! Beautiful crimson-colored rose, honeysuckle, and jasmine flowers and petals are suspended in sunflower seed oil in a clear glass dropper bottle. Drop some oil in your bath or massage onto freshly washed skin.
7. Poetic Blend
For skin in need of relief from irritation and inflammation, try The Hero Oil by Poetic Blend. This oil has a magnificent blend of fresh eucalyptus, Monoi de Tahiti oil, lavender, ylang ylang, and patchouli. Poetic Blend recommends using it not only as a body moisturizer, but also as makeup remover, cuticle oil, hair oil, and shaving cream.
8. Amazon Beauty
Rahua Body Amazon Oil is handmade using Amazon grown oils and offers a crisp forest scent. The oil comes in a spray bottle for a quick and easy misting application after a shower or bath.
9. Nourish Organic
Summer is just around the corner, and Rejuvenating Rose Hip & Rosewater Body Oil Mist by Nourish Organic will be the perfect remedy for skin that has spent a day under the sun. This oil is loaded with essential fatty acids that hydrate dry, thirsty skin and is made from only a handful of pure ingredients including organic sunflower seed oil, organic rose flower distillate, and organic rose hip seed oil.
10. Osea
Full of delicious seed oils like açaí, babassu, and passion fruit, Hydrating Algae-Infused Botanical Body Oil by Osea is lightweight and leaves skin feeling perfectly hydrated. The company also soaks the organic Patagonian Undaria algae in barrels of botanical oils for six months.
Erin Goldmeier is a freelance writer whose work has appeared in Radar Online, PETA Prime, and The Virgin Atlantic Airways blog.
JUST LAUNCHED! Get our 10 Easy Vegan Summer Meals recipe book as a FREE instant download.
JUST LAUNCHED! Get our 10 Easy Vegan Summer Meals recipe book as a FREE instant download.