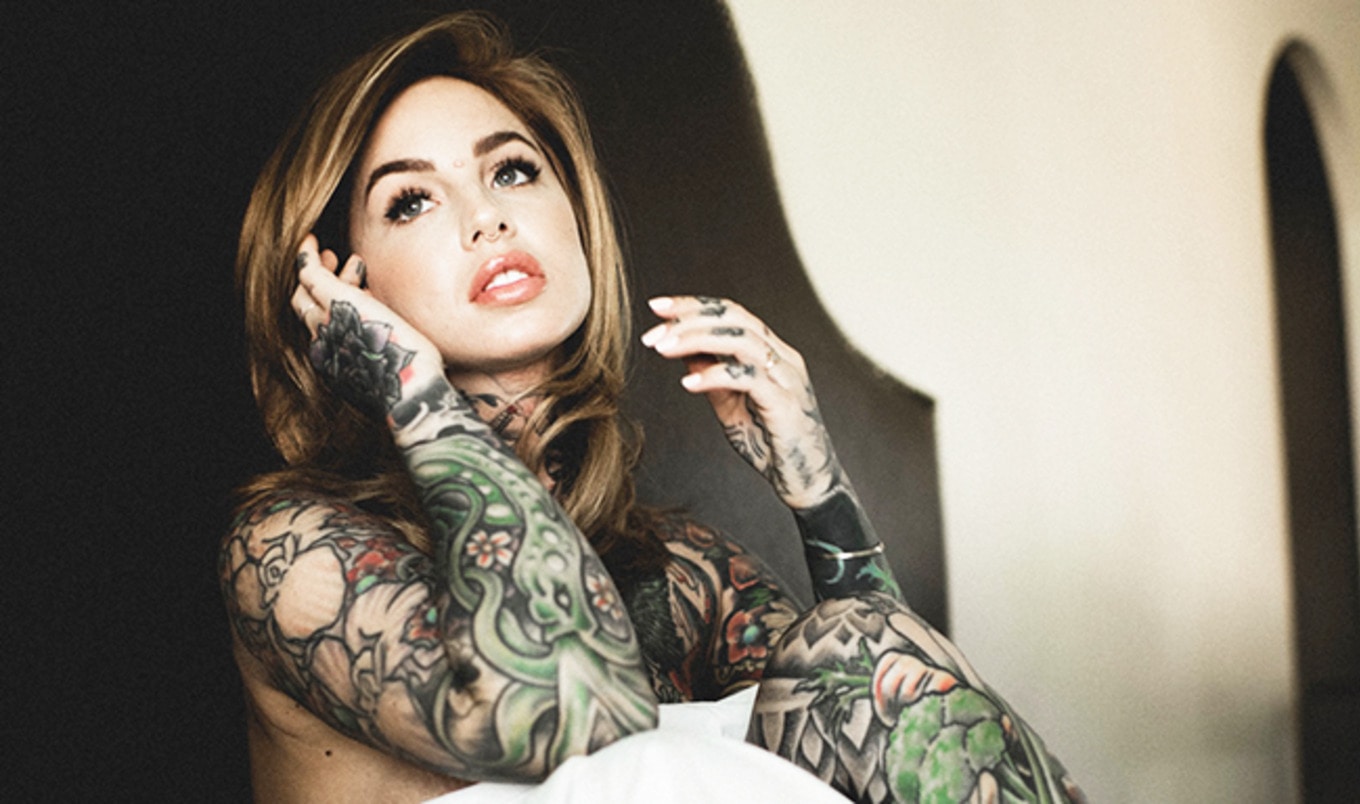 Brand new tattoo studio Konēko will use only vegan ink, furniture, ointments, and environmentally-friendly paper products while supporting local vegan companies.
October 9, 2017
---
Vegan tattoo shop Konēko Studio will host its grand opening party Sunday in Dallas, TX. Longtime vegan Linda Bishop (also known as "Little Linda") founded the studio with a mission to reduce animal suffering within the tattoo industry, while working with local vegan companies to support the cruelty-free community. "What makes me vegan is not only my diet and love for animals but also the ethical products that I purchase daily," Bishop tells VegNews, "so creating a vegan and cruelty-free studio was just a no-brainer." In addition to using only vegan inks, ointments, hand soap, and furniture, Bishop will stock the shop with environmentally-friendly paper goods—such as paper towels and toilet paper—to reduce waste. "I want my clients to be confident in knowing they are supporting a company that is 100 percent on board with animal rights, along with protecting our environment," Bishop says. "That makes me feel pretty good." The studio will serve all vegan food (provided by Cinnaholic, El Pelote Panaderia, and Reverie Bakeshop) at its grand opening, and will raffle prizes (including clothing from vegan fashion label Vaute Couture, gift cards to local vegan restaurants, and cookbooks) and services such as tattoos, eyebrow microblading, and vegan-friendly eyelash extensions. Bishop will donate funds raised during the grand opening to nonprofit organization Wings of Rescue, which is currently helping the displaced animals affected by the recent hurricanes and earthquakes.
JUST LAUNCHED! Get our 10 Easy Vegan Summer Meals recipe book as a FREE instant download.
JUST LAUNCHED! Get our 10 Easy Vegan Summer Meals recipe book as a FREE instant download.