News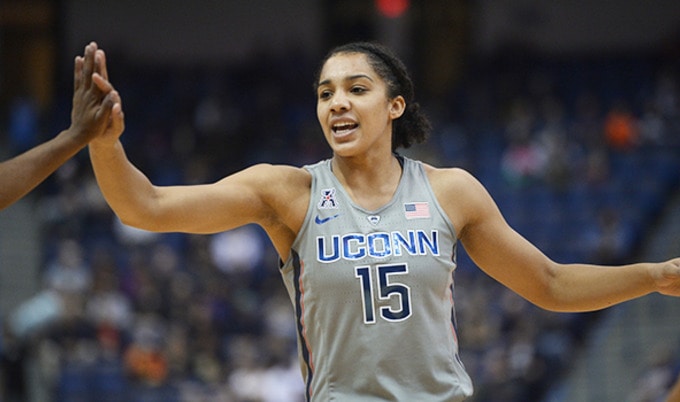 College Basketball Star Adopts Plant-Based Diet
University of Connecticut forward Gabby Williams eschews animal products to ensure optimal athletic performance.
November 8, 2017
---
University of Connecticut basketball player Gabby Williams adopted a plant-based diet to prepare for her junior season. Williams—the American Athletic Conference Preseason Player of the Year—removed all animal products from her diet after watching several vegan documentaries. "Just paying attention and being more conscious of what I am putting into my body," Williams told local media outlet New Haven Register. "I'll notice differences in my energy level, the way I sleep, the way I sweat, and overall everything feels better." Williams is adamant about not consuming animal-derived milk, in particular, and frequently shares her plant-based meals with her teammates. Williams joins a growing roster of basketball players—including professionals Jahlil Okafor, Chandler Williams, Kyrie Irving, Damian Lillard, and JaVale McGee—who have recently adopted a plant-based diet to improve performance on the court.
Let's get FABULOUS! Order your copy of the hot-off-the-press VegNews Guide to Being a Fabulous Vegan — filled with everything you need to know to live a super-fabulous vegan life (including our all-time favorite recipes)!
Order Now