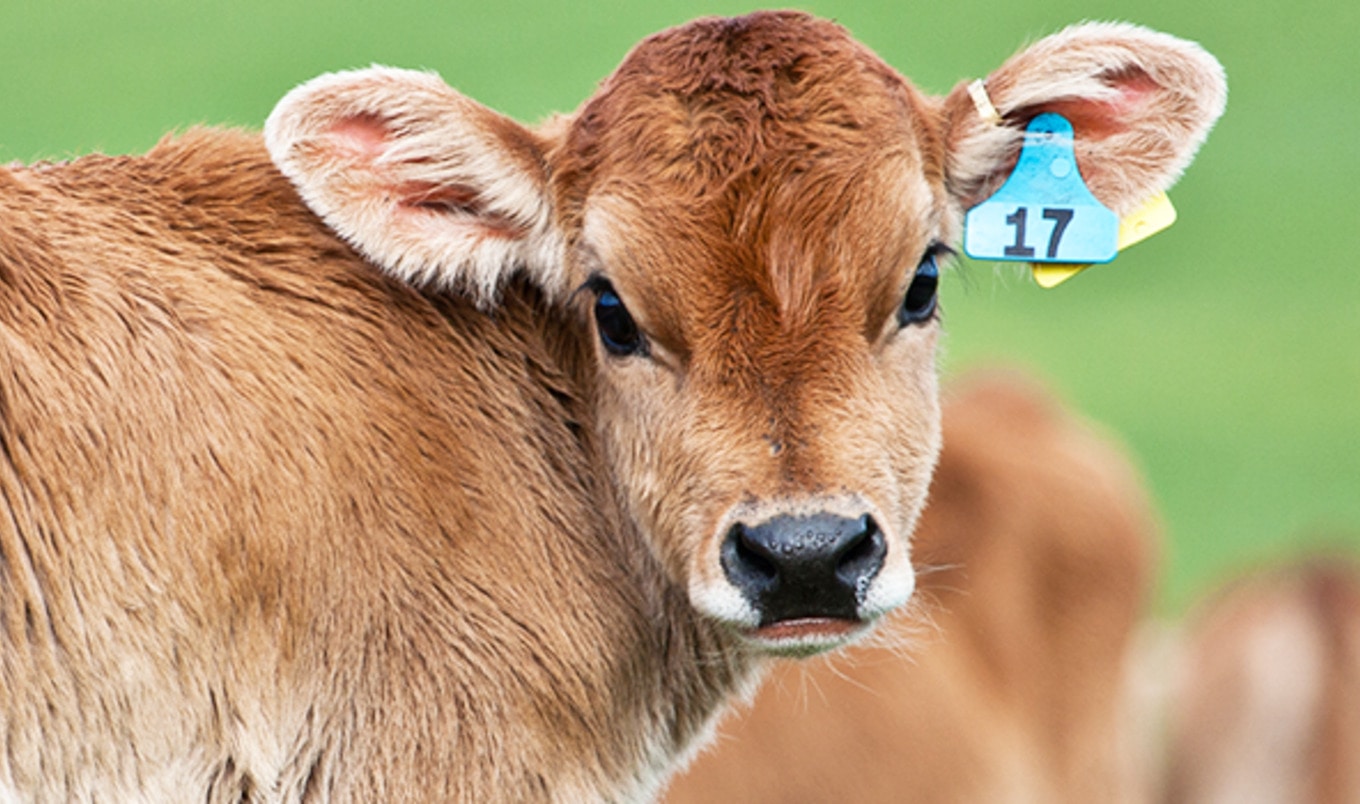 An all-female investigative team found neglected calves covered in maggots living in extreme heat at Land O'Lakes supplier Zonneveld Dairy in California.
November 7, 2017
---
Animal-rights organization Direct Action Everywhere exposed this week horrifying animal cruelty at Zonneveld Dairy—a California dairy supplier to butter brand Land O'Lakes. The 12-month investigation uncovered several violations of the butter brand's welfare standards established by third-party auditor Farmers Assuring Responsible Management. Investigators found young calves living in filthy hutches, unprotected from record low and high temperatures between 19 and 110 degrees Fahrenheit, suffering from pneumonia, diarrhea, open sores, maggot infestations, and infections. "As a woman," lead investigator Julianne Perry said, "I was appalled to learn the dairy industry uses forcible impregnation of mothers and separates newborn children at birth. The dairy industry is a perversion of motherhood." The all-female investigative team included vegan actress Alexandra Paul, who is known for her role as Lieutenant Stephanie Holden on television series Baywatch, and her sister Caroline—a New York Times best-selling author and one of the first female members of the San Francisco Fire Department's elite search and rescue team. "Land O'Lakes is profiting off the suffering of animals," Alexandra Paul said. "We will not stand by while Land O'Lakes dupes the public into thinking that milk is harmless." This May, a similar investigation conducted by animal-rights organization Compassion Over Killing exposed horrific conditions and animal abuse at Land O'Lakes supplier Mason Dixon Farms in Pennsylvania.
JUST LAUNCHED! Get our 10 Easy Vegan Summer Meals recipe book as a FREE instant download.
JUST LAUNCHED! Get our 10 Easy Vegan Summer Meals recipe book as a FREE instant download.