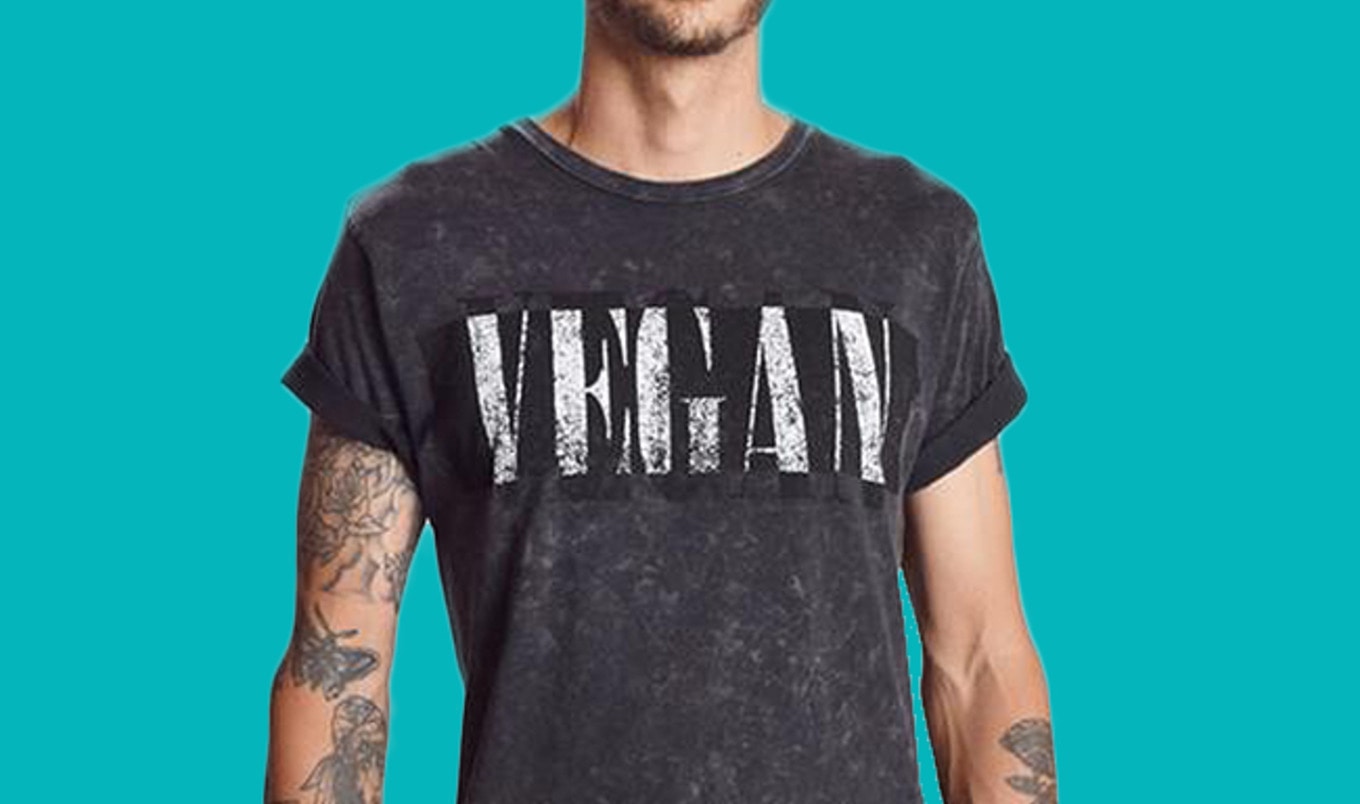 Your favorite vegan shops are having great deals this weekend, so get shopping already.
November 22, 2017
---
It's that time of year again, when the Tofurky is in the freezer and vegan nog is in the refrigerator. But, if you're like us, you're already looking past Thursday's massive meal and instead focusing on the amazing deals that are to be had on Black Friday and Cyber Monday. And, if you're like us, these sales get you excited about all the new and exciting vegan gear you're getting yourself your friends and family this year. In fact, there's no better way to support small (and vegan!) businesses than buying something nice for your loved ones (and yourself). To help you get the most out of your vegan holiday shopping spree, we're focusing on five popular vegan brick-and-mortars and online shops that are having deals this weekend.
1. The Herbivore Clothing Company
For those who live in Portland, OR (or love to online shop), Herbivore is having both Black Friday and Cyber Monday deals. The business is participating in an event called Little Boxes in which stores across Portland participate in a weekend-long sale that begins Friday (the deal includes 10 percent off for the weekend), and 20 percent off during Cyber Monday. With deals like that, shoppers can load up on cute and comfortable tank tops, jackets with the Herbivore logo, cookbooks, vegan wallets, and handbags.
2. Vegan Scene
Located in Venice, CA, Vegan Scene has an array of deals this Black Friday through Cyber Monday. Whether you love rocking vegan graphic tees or you adore Show Me Your MuMu dresses, you won't want to miss out on Vegan Scene's Black Friday deals, as promotions include free gifts for all who walk into the shop, plus cider and baked goods, photo opportunities for shoppers and their companion animals, and mystery gift packs for purchases at $5, $15, and $25. For online shoppers, there will be buy-one-get-one (BOGO) t-shirts, $20 off every $50 spent, $40 off every $100 spent, an additional 10 percent off by signing up with email/mobile number to Vegan Scene's loyalty program, and free shipping in the United States for all. Yes, that was a lot to take in, but in a good way.
3. Vegetaryn
Looking for punny vegan tees? If so, look no further than Vegetaryn. Known for Basic Vegan Babe and Lettuce Eat Plants tees and tanks, Vegetaryn is an online store selling unique vegan tees. Whether you want to spread the vegan message in a light way or are looking for your new favorite workout clothes with Vegetaryn's Train Vegan line, this site will be participating in Black Friday and Cyber Monday with their biggest sale of the year. Everything on Vegetaryn.com will be 30 percent off by using discount code SALE30 at checkout. Taryn Rasgon, the creator of Vegetaryn, wants to create "aWEARness" with these tees to help spread the vegan message.
4. BEETxBEET
This popular online vegan shop (created by Jacky Wasserman, who attends various vegan festivals with BEETxBEET), will be offering 25 percent off orders of $28 or more with code BF25. Also, look out for new markdowns on sale items and popular shirts such as Go Vegan Right Meow, In Plants We Trust, Nasty Vegan, and Plants Don't Have Feelings. The sale begins Friday and ends Saturday.
5. Wholesome Culture
This online store based out of New York City, and Montreal, Canada will be having a Black Friday/Cyber Monday sale. Shoppers will receive 10 percent off orders more than $25, $15 percent off orders more than $70, and $20 off orders more than $100, which means you'll have plenty of extra money to buy one of Wholesome Culture's festive vegan apparel (such as "Avo Merry Christmas" sweaters and "The Real Santa Drinks Almond Milk" tees) for yourself.
Rebecca Sykes is a writer in San Diego who is a passionate vegan for the animals. Her hobbies include going to animal sanctuaries, finding new vegan restaurants, and educating others on the vegan lifestyle.