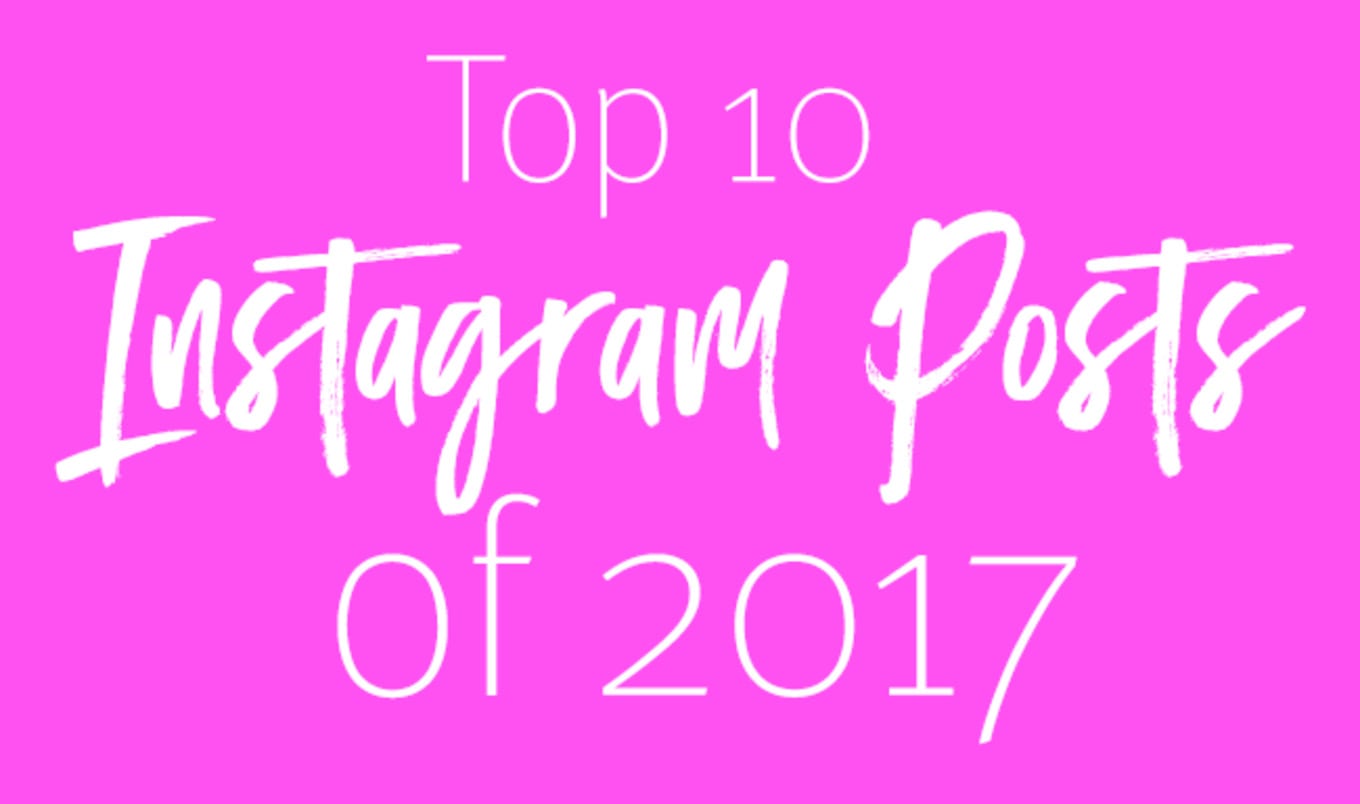 From innovative new products to mouthwatering meals, countless great moments were captured on Instagram in 2017. Here are your favorites.
December 17, 2017
---
It was another banner year for veganism, marked by legislative victories, mainstream media coverage, and, of course, incredible food. And nowhere captures plant-based cuisine better than Instagram, where vegans around the world share gorgeous, inspiring photos of food, fashion, and exciting new products. To celebrate this milestone year for all-things vegan, here are the most popular VegNews Instagram images of 2017.
1. Trader Joe's Coconut Whipped Cream and Häagen-Dazs' Dairy-Free Ice Cream
Dairy-free products have taken over the food industry in 2017, and we're celebrating with vegan ice cream topped with a mountain of vegan whipped cream.
2. Trader Joe's Whipped Cream
Just in time for the holidays, this coconut-based whipped cream was piled on top of vegan pies all over the States.
3. Whole Foods Whipped Cream
Speaking of whipped cream, Whole Foods was first on the scene with its pressurized can of vegan goodness, and we ate it right up.
4. Trader Joe's Pesto
Creamy cashews paired with fresh kale and basil make an absolutely dreamy spread, and die-hard TJ's fans have been buying it up like it's going out of business (which it's not).
5. Trader Joe's Almond Nog
There's no denying the absolute flood of plant-based products popping up left and right at Trader Joe's, and we are totally prepared for the holidays thanks to this seasonal nog.
6. Trader Joe's Holiday Roast
Crispy breading coating savory turkey-style seitan and flavorful stuffing is now only one trip to Trader Joe's away.
7. Follow Your Heart Cheeses
Dairy-free cheese is better than ever, and we definitely can't decide between all of the choices at our fingertips. We guess we'll need to Follow Our Heart, as cheesy as that sounds!
8. Women's Rights March
VegNews took part in this historical global event this past January, marching for women of color, trans women, queer women, undocumented women, Muslim women, and disabled women. We loved seeing attendees extend their mindset of equality to the animals, as well!
9. Häagen-Dazs Ice Cream Pints
We practically ran to our local Target to scoop up these decadent pints when they debuted in July.
10. Starbucks Dairy-Free Frappuccinos
2017 may be coming to an end, but we are so eager to try Starbucks' non-dairy bottled Frappuccino beverages in 2018!
Don't miss our list of Top 10 Vegan News Stories of 2017 and Top 10 Vegan Stories of 2017!