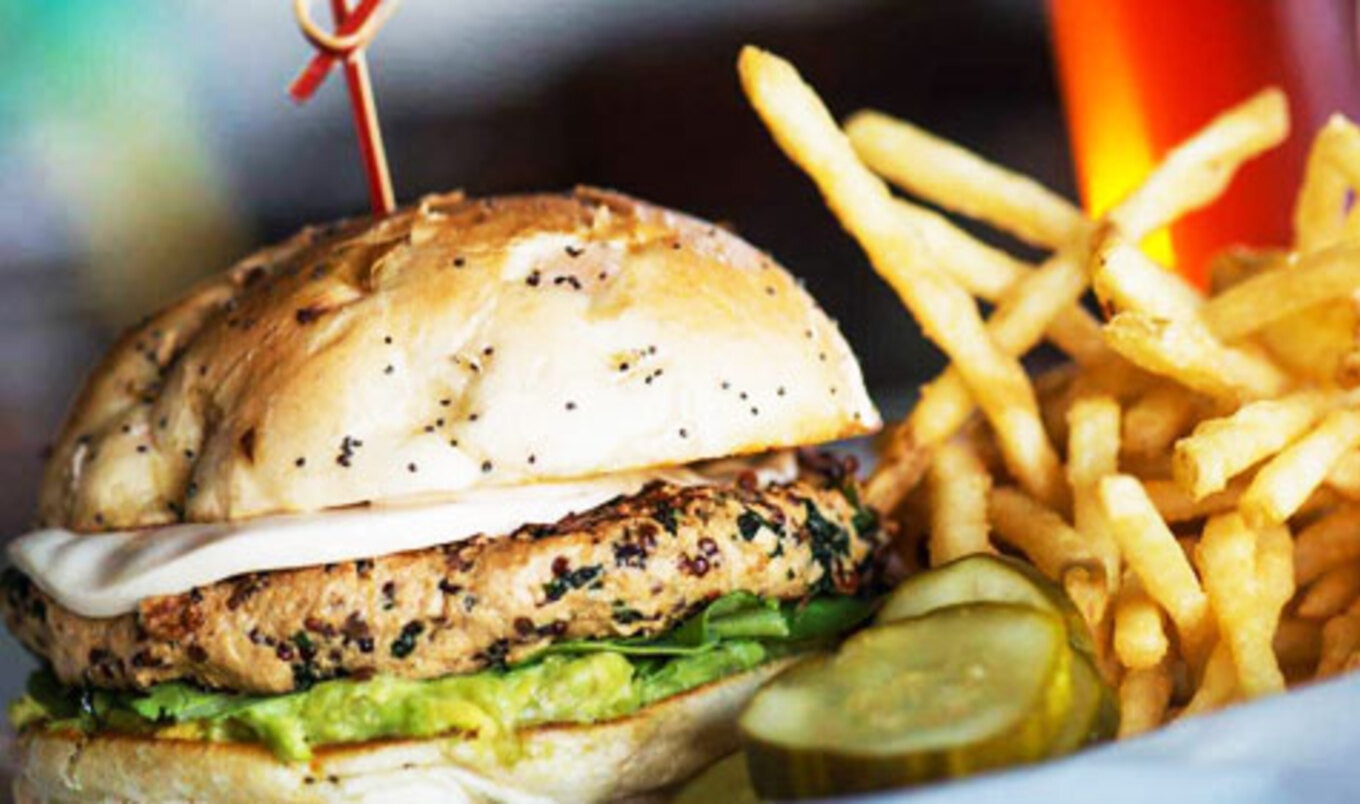 Whether you're a diehard football fan or you just like to party, everyone can enjoy a day surrounded by good friends, an energetic atmosphere, and delicious food.
February 1, 2017
---
Sports bars offer the perfect environment for people to gather, cheer, and indulge. However, finding a vegan option at many of these places can be a challenge. Thankfully, a few national sports bar chains are picking up on the plant-based movement and catering to their cruelty-free customers, so this weekend, don't settle for scavenging the limp celery sticks and pickle spears off your omnivore friends' plates. Instead, check out four of the most vegan-friendly sports bar venues, and chow down as your cheer on your team.
 
1. Yard House
Yard House is by far the most vegan-friendly national chain sports bar, thanks to its partnership with Gardein. Vegans can enjoy all the traditional Super Bowl fare, from pizza and burgers to three different varieties of meatless wings. The menu also offers vegan versions of Orange Peel Chicken with baby corn and bok choy, BBQ Chicken Salad (sub Daiya or no cheese), and a Grilled Chicken & Avocado Sandwich (sub Daiya or no cheese/mayonnaise). There are even vegan options off the Gardein menu such as the veggie-loaded Angel Hair Pasta and Red Quinoa Salad Bowl (no feta on either), the Shiitake & Crimini Mushrooms Lettuce Wrap small plate, the chips and guacamole, hummus with pita, and two kinds of edamame. At Yard House, you won't spend time trying to figure out what you can eat—instead, you could spend half the game deciding what to order.
 
2. BJ's Restaurants and Brewhouse
If pizza is your go-to football food, claim your booth or bar stool at BJ's Restaurants and Brewhouse. Don't be intimidated by their extensive menu—just keep flipping until you reach the pizza section. Then, create your own vegan masterpiece by skipping the cheese and piling on vegetables and herbs such as artichokes, olives, roasted red peppers, fresh basil, tomatoes, mushrooms, asparagus, and roasted garlic. You can also choose between their signature deep dish, "tavern" cut (thin crust), and gluten-free crusts. Although the deep dish is delicious, the gluten-free option is also enjoyable in its taste and texture. Purchase one of each for the table, and engage your friends in the great crust debate between touchdowns.
 
3. Red Robin
Finding out that the veggie burger contains eggs or dairy is similar to watching your team drop a game-winning pass. By that, we mean it's immensely frustrating and disappointing. Red Robin understands and offers a completely vegan burger option, including the bun (because lettuce wraps are not meant for Super Bowl Sunday). Order the Keep it Simple burger with the Boca Original Vegan Patty, which comes with lettuce, tomato, pickles, red onions, and their famous steak fries. Or go all out, and top it with grilled pineapple or guacamole, and feast like your team just won … even if they didn't.
 
4. Outback Steakhouse
Although Outback Steakhouse does not offer an exclusively vegan menu (and its staple dish is far from vegan-friendly) this chain offers a decent amount of vegetable-based options. For a meal, opt for the baked potato or baked sweet potato. Ask for it dry, with a side of pico de gallo or salsa if you like some kick. Outback, along with many other steakhouses, also offers steamed broccoli, steamed mixed vegetables, grilled asparagus, and fresh fruit (from the Joey menu). A general rule for steakhouses: avoid the salads and order the steamed/grilled vegetable sides. These restaurants pack their salads with meat and cheese, so veganizing one might get you a sad bowl of iceberg lettuce with a few watery bits of tomato. The vegetable sides, however, are filling and well seasoned. So order that baked potato, and don't be surprised when you are served a spud the size of a football.
 
Tanya Flink is a vegan, foodie, and certified Master Personal Trainer based in Orange County, CA.
JUST LAUNCHED! Get our 10 Easy Vegan Summer Meals recipe book as a FREE instant download.
JUST LAUNCHED! Get our 10 Easy Vegan Summer Meals recipe book as a FREE instant download.