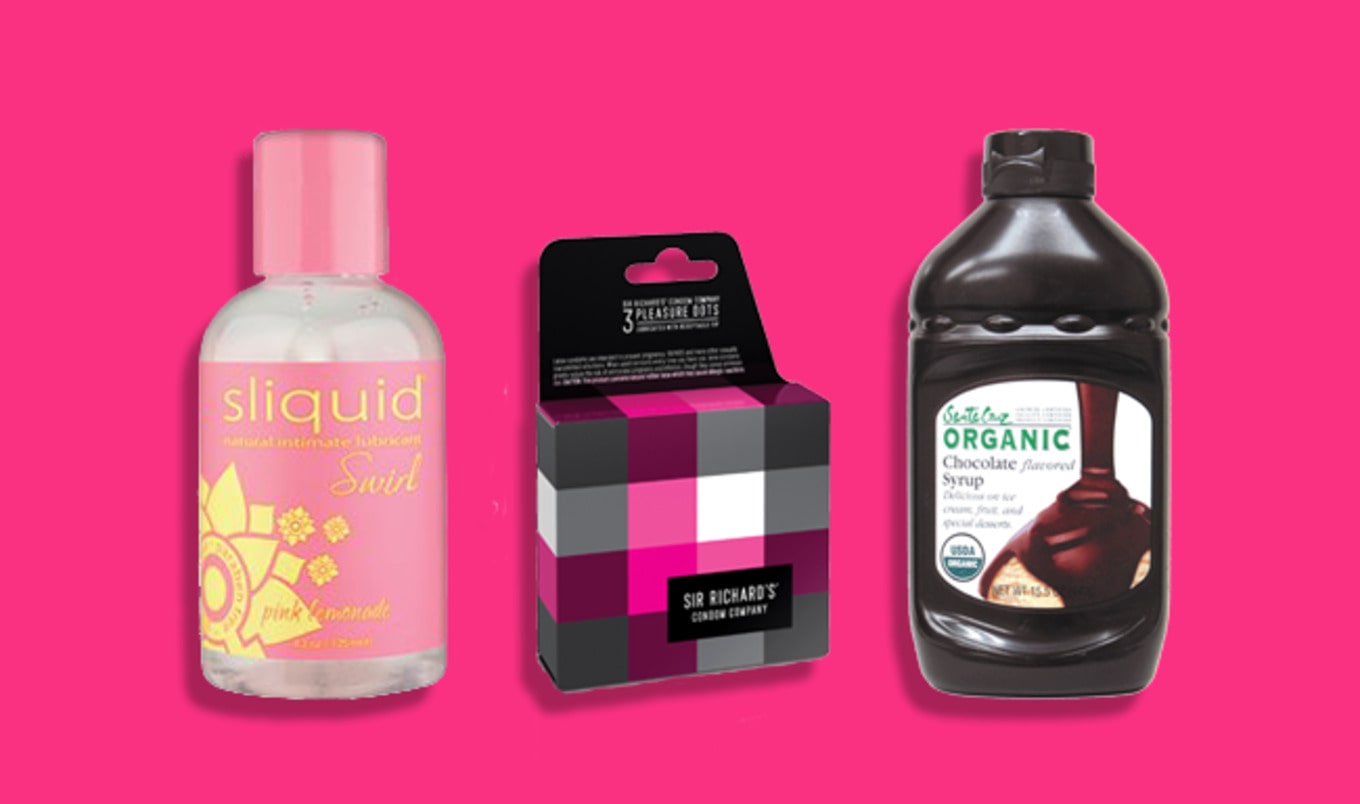 Veganism is for lovers, which means you can't skimp on Valentine's Day.
February 5, 2017
---
Many of us look forward to a romantic night out with a loved one on Valentine's Day. And the night is even better when followed by some romance between the sheets. George Michael taught us that "sex is natural, sex is fun," but there are a few products we can bring to bed with us to make it even more fun (and safe). Whether it's a bottle of fragrant massage oil or sexy lingerie for you or your partner, there are many things we can use to add to our romantic enjoyment every night of the year. So, to up the romance quotient this Valentine's Day, we've compiled some of the sexiest vegan products to spice up your special night.

1. Sliquid lubricant
All Sliquid lubricants are free of glycerin, sugar, parabens, gluten, and are vegan! We enjoy Sliquid Pink Lemonade, a sweet-and-tart way to incorporate lubricant into your time spent with your loved one. If you're not looking for something sweet, you might want to try Sliquid Naturals Silver, which is silicone-based, making it longer-lasting and slicker, but should not be used along with silicone toys. Sliquid lubricants come in a variety of textures and flavors, including Green Apple and Strawberry Pomegranate. Even better? Ten percent of all purchases of Sliquid Pink Lemonade are donated to the Young Survival Coalition, helping breast cancer survivors.

2. Sir Richard's condoms
The origins of condoms go back at least hundreds of years, though historically they were often made from animal-derived products. Today, condoms are still one of our best defenses against the spreading of HIV and other sexually transmitted diseases … but there's no reason an animal needs to be harmed in order for us to use them. Thanks to Sir Richard's—a vegan brand of condoms—we can protect ourselves while being certain that our birth control didn't cause any animals to suffer. In addition to being completely vegan, for every condom sold, the company donates one to a community in need. If that's not a reason to celebrate, we don't know what is.

3. The Body Deli eucalyptus rosemary body oil
Even if we haven't taken things to the next level with our Valentine's Day date, we still might want to get sexy with them, and massages are a wonderful way to be intimate with someone with whom we're interested without going all the way. The Body Deli's eucalyptus rosemary body oil is made from nourishing plant ingredients including coconut and rice bran oil, and is scented with eucalyptus, rosemary, and verbena. If you don't use it all up giving (and receiving) massages, the oil also doubles as a body moisturizer or bath oil.

4. Purrfect Pineapples lingerie
Lingerie is a classic way to spice things up on any day, but especially on a sexy occasion such as Valentine's Day. Though there is plenty of lingerie made without animal products, many of us prefer to purchase from all-vegan businesses. If you're one of these types, Purrfect Pineapples—a "sweat shop and animal free" company offering fun, playful, sexy lingerie in creative patterns and shades—is for you. Perhaps you'll want to go super-sexy and wear a black-and-polka-dot garter belt with hot pink bows or maybe you'll opt for whimsy with the "Delish Cakes" bra, delightfully decorated with desserts. Purrfect Pineapples also offers a pair of underwear emblazoned with "Vegan" across the front that features lacey black ruffles for a sexy reminder that you live an ethical lifestyle outside—and inside—the bedroom.

5. Santa Cruz Organic chocolate syrup
Valentine's Day and chocolate make for a perfect combination, so why not bring some Santa Cruz Organic chocolate syrup into the bedroom with you and your partner? This delicious treat is made without animal products, so use your imagination, and enjoy your delicious fun with your sexy companion.

Maya Gottfried is the author Our Farm: By the Animals of Farm Sanctuary and the forthcoming Vegan Love: Dating and Partnering for the Cruelty-Free Gal.