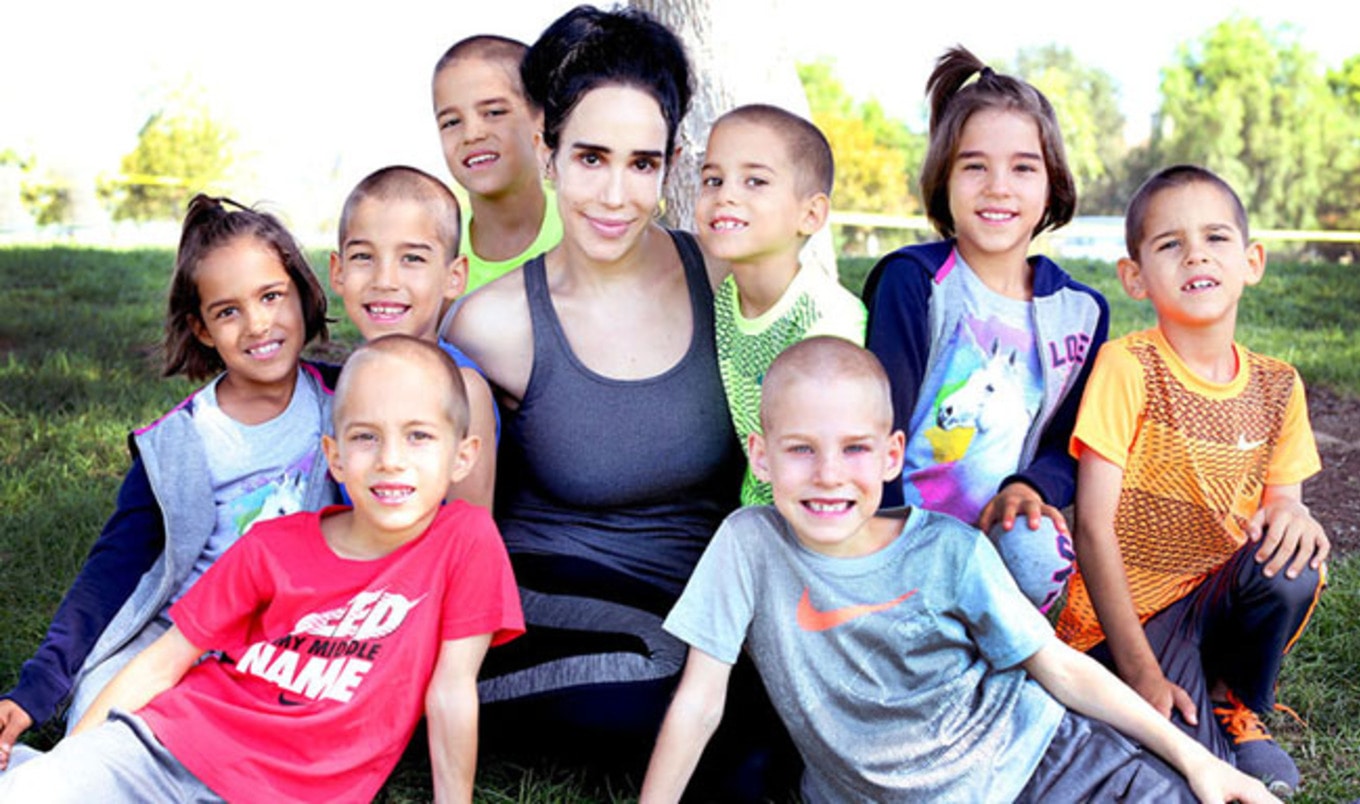 Famous octuplets enjoy vegan chocolate cake for their eighth birthday.
February 7, 2017
---
Nadya Suleman (known under the moniker "Octomom") hosted a vegan party for her eight kids to celebrate their eighth birthdays. The Suleman octuplets—Makai, Josiah, Isaiah, Jonah, Maliyah, Jeremiah, Nariyah, and Noah—enjoyed a day filled with games, a bouncy slide, and plenty of vegan food. All of the children are vegan according to Suleman, and the party featured cheese-less pizza, steamed vegetables, and a chocolate birthday cake. Last year, Suleman spoke with ABC about her controversial choices to provide for her 14 children, and revealed that all of the children enjoy following a vegan diet. "I just like eating vegetables," one of the kids said. "I don't wanna eat animals 'cause I love animals."
Photo courtesy of Movi Inc.