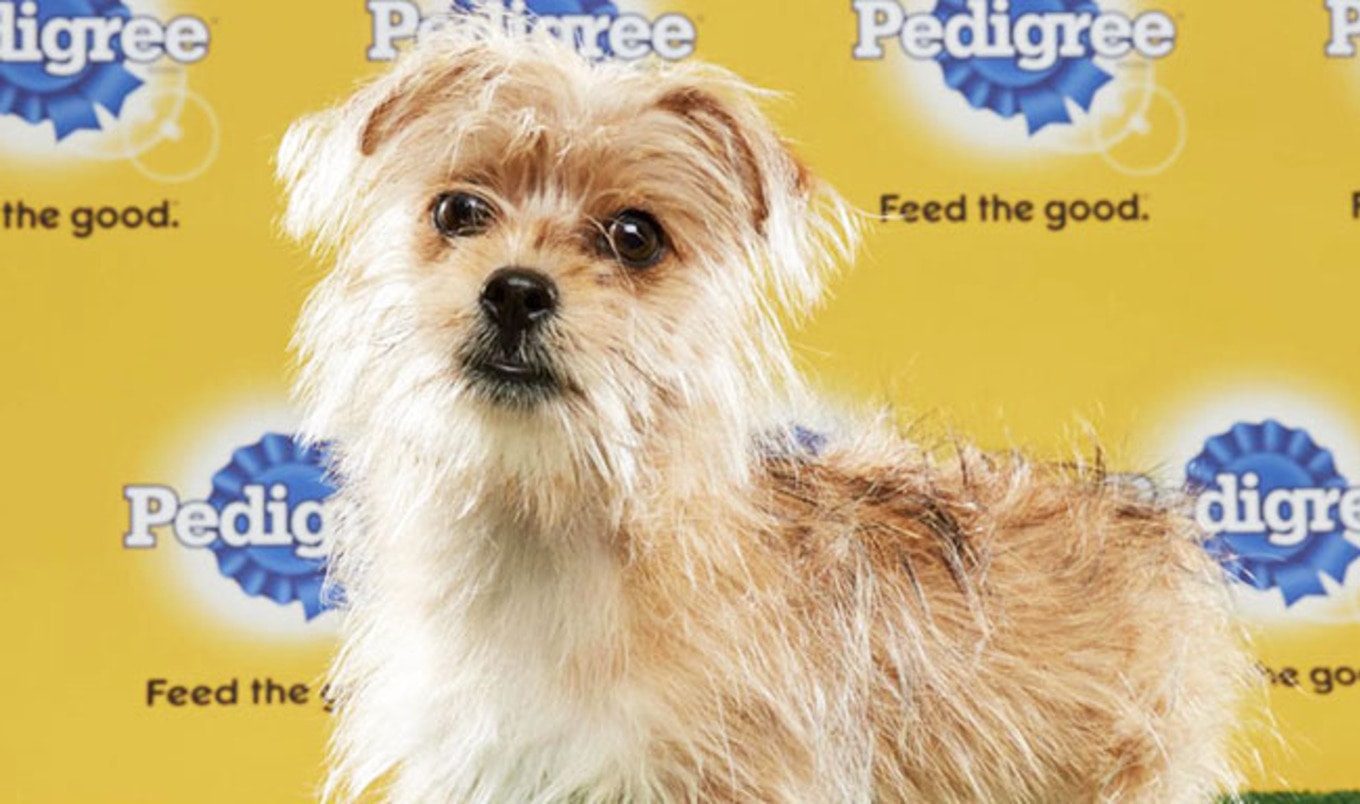 Animal Planet's Puppy Bowl participant gets veterinarian support for his animal-free diet.
February 7, 2017
---
Vegan dog "Peanut" made his debut on Animal Planet's annual Puppy Bowl event. A parody Super Bowl event where adoptable dogs are broadcast adorably rolling around on a mini-football field, this year's Puppy Bowl featured 39 pups divided into Team Fluff and Team Ruff. Peanut is a 19-month-old Maltese mix and is cared for by Las Vegas-based vegan chef Mindy Poortinga, who feeds all of the dogs she fosters vegan food as she says it improves their skin and fur. Peanut's diet consists of sweet potatoes, black beans, and quinoa, which Poortinga often tops with a handful of peanuts. Peanut's Puppy Bowl appearance—where she consumed watermelon for several minutes on the field—sparked controversy on social media, with viewers commenting that a vegan diet is dangerous for the dog. According to media outlet Independent Journal Review, several prominent nutritionists have approved of an animal-free diet for dogs. "Despite their origins, dogs have evolved to be omnivores, naturally equipped to eat plant-based food," veterinarian Peter Wedderburn said. "As long as their diet is complete and balanced, they can be vegetarian, or even vegan." This notion is supported by PetMD veterinarian Jennifer Coates who explained, "The right balance of different plant-based sources of protein (e.g. beans, corn, soy and whole grains) can still provide the needed amino acids," and confirmed that a vegan diet is suitable for dogs. Peanut is available for adoption through the Nevada Society for the Prevention of Cruelty to Animals.
Photo courtesy of Animal Planet
JUST LAUNCHED! Get our 10 Easy Vegan Summer Meals recipe book as a FREE instant download.
JUST LAUNCHED! Get our 10 Easy Vegan Summer Meals recipe book as a FREE instant download.