News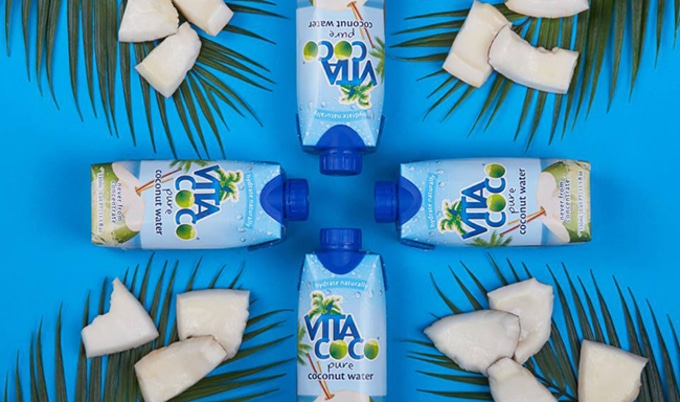 Vita Coco Goes Dairy-free to Hit $1 Billion in Sales
Popular coconut water brand plans to take advantage of growing plant-based milk industry to help increase profits.
February 16, 2017
---
The world's largest coconut water brand Vita Coco recently announced that it plans to reach its projected $1 billion in sales by expanding into the dairy-free sector. Through its parent company, All Market Inc., the brand is launching Vita Coco Coconut Milk—made with a blend of coconut water and coconut cream—in an effort to capture its stake in the growing plant-based milk industry. Vita Coco CEO Michael Kirban says the brand plans to "[own] the coconut in different areas of the store," and will debut its first non-dairy milk alternative at supermarket chain Safeway and other grocers nationwide this March. This move is sure to prove profitable for Vita Coco, as the coconut milk market is expected to grow at a rate of 15.4 percent annually until 2020—while the entire plant-based milk industry is projected to boom to $35 billion by 2024.
Let's get FABULOUS! Order your copy of the hot-off-the-press VegNews Guide to Being a Fabulous Vegan - filled with everything you need to know to live a super-fabulous vegan life (including our all-time favorite recipes)!
Order Now