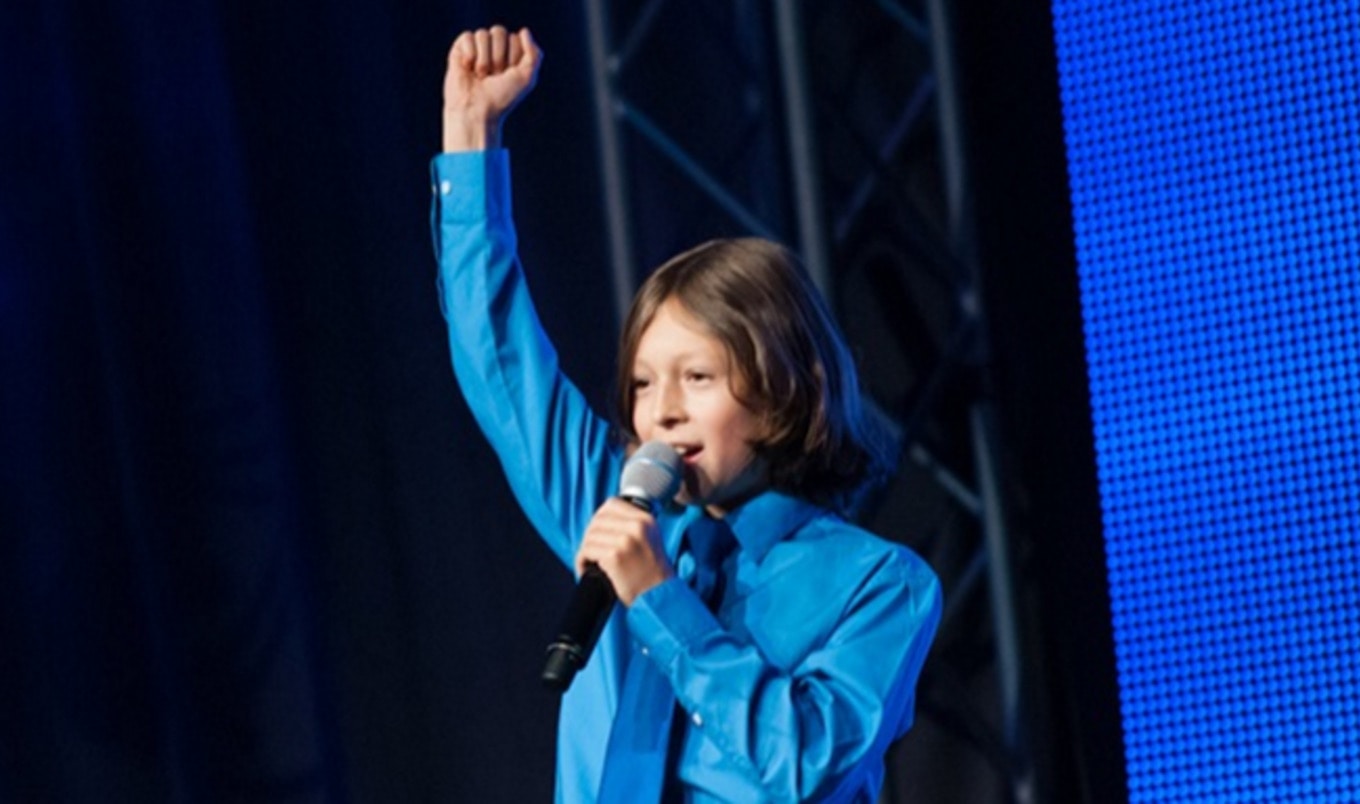 Pint-sized activist Daniel Bissonnette embarks on lecture circuit to help kids eat healthy across Canada.
March 1, 2017
---
Canadian 12-year-old vegan activist Daniel Bissonnette is making speaking appearances all over Canada and the US to promote healthy eating to both children and adults. Bissonette appeared at the Healthy Food Show in Calgary last weekend to discuss how foods such as blueberries, coconut oil, and cacao have helped his memory and concentration. The pre-teen says peers initially made fun of his dietary choices at school—often calling him the "weird kid"—all because his lunches didn't resemble the processed foods other kids were eating. At age nine, Bissonnette was inspired to teach classmates that eating plant-based foods was healthy and not strange. "I realized I had certain advantages that other kids didn't have," Bissonnette said in a recent interview. "My brain was getting the fuel it needs." The health advocate has since authored cookbook Daniel's Breakfast Burst, and stars in weekly videos on his YouTube channel to promote healthy eating to children as a counter to the fast food advertising his peers are subjected to at school. "I'm a vegan at heart," Bissonnette tells VegNews, "I love animals and the Earth." Bissonnette's upcoming appearances include a keynote speech at the VegExpo in Vancouver this May (alongside luminaries such as former NFL player and vegan activist David Carter), and the Vancouver Health Show on November 4. As for dispelling the "weird" label assigned to the vegan diet, Bissonnette advises, "If your friends call you the weird kid, just find better friends."
JUST LAUNCHED! Get our 10 Easy Vegan Summer Meals recipe book as a FREE instant download.
JUST LAUNCHED! Get our 10 Easy Vegan Summer Meals recipe book as a FREE instant download.