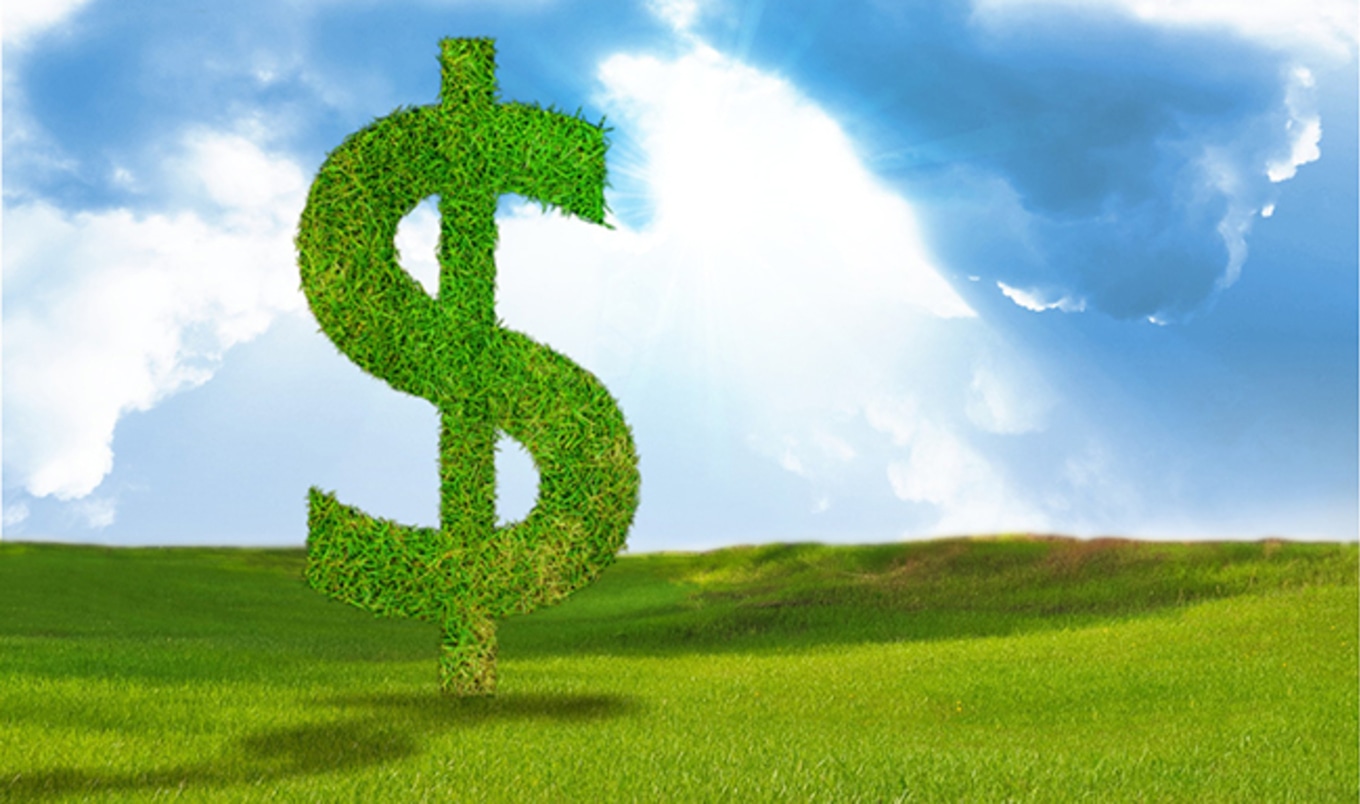 Forget saving—tax refunds are for partying!
April 14, 2017
---
If you're one of the many Americans who is lucky enough to receive a tax refund, you've probably thought about taking that check and putting it into a savings account. While this might be the financially sound option, I'm here to tell you that you're wrong. You see, a tax refund is like free money, and nothing is more American than frivolously spending money. But if you're one of those people who disagrees, I have two things to say to you: 1. You're no fun, and 2. If you're so concerned with how you spend your tax refund, why not do something that benefits you and veganism? Win-win, right? Right. Because of this, here are six vegan-friendly ways you can spend your tax refund without feeling guilty.

1. Buy a lot of your favorite food
This isn't a newsflash, but food isn't frivolous. Along with air and water, food is a basic human necessity. What isn't a basic human necessity is 19 cases of your favorite vegan beverage. For me, this is the RAU Chocolate drink. I'll take whatever you're serving, but the Bold Original is my preferred flavor because the 12-ounce bottle also comes with zero sugar. This is ideal for me because I have type 1 diabetes, meaning I can drink all 19 cases in less time than it takes to run a marathon. Maybe you don't want 19 cases of vegan, cacao-based drinks. Fine. Still, you can splurge, and buy something else. As long as you're purchasing an obscene amount of your favorite food/drink, you're spending your tax refund the correct way.

2. Take your parents to dinner
We've all heard the saying that the children are the future, but let's not forget the people who literally put us on this planet: our parents. Maybe it's been too long since mom and dad got off the couch, put on some fancy clothes, and had a nice meal. If this is the case, take them to dinner. Heck, even a casual restaurant will do. Recently, I took my parents to Veggie Grill, where my omnivorous mother and father tried Beyond Burgers. Guess what? They loved 'em, and not once did they show pictures of my potty training to the staff. Don't live near your parents? That's no excuse because these things called gift certificates exist, so buy one for them already.

3. Go on a cruise
As of Tuesday, Oceania Cruises now offers an all-vegan menu that is featured across the company's entire fleet. And this isn't one of those instances when "vegan" equals "boring salad." No, this new menu includes tortilla Espanola with potatoes, onions, and tofu; vegan sausage links; vanilla waffles with fresh berries; Tuscan bean soup with garlic croutons; tofu-stuffed involtini; Italian chocolate vegan-ricotta pie with vanilla and raspberry sauce; Thai red vegan curry with steamed jasmine rice; and a shortbread with passion fruit cream. Now where'd I put that sailor's cap of mine?

4. Subscribe to VegNews
I mean, who doesn't want vegan magazines sent to their house? For less than a tank of gas ($20 to be exact), you can get a year-long subscription (six issues) detailing the latest and greatest in vegan food, recipes, travel, books, and more! Sadly, my very handsome face is not featured on every page (although I think I might discuss this during our next meeting), but a VegNews page without my natural good looks is still a page you'll enjoy reading.

5. Invest in a vegan company
People, it's time your money made you money. With this in mind, invest in a vegan company. Don't know where to look? Try Kickstarter, where new vegan brands are always looking for financial help. Or, start your own. I'm thinking of launching a line of vegan chocolate Caesar salad dressing. I know, I know … this idea has never been done before (probably for good reason), but chocolate is good, and Caesar dressing is good, so pairing them can mean only one thing: two years from now, I'll own half of Maui.

6. Hit it hard, bro
As if any herbivore needed more reason to visit Portland, OR, a new vegan gym named Liberation Barbell opened this month in Rose City. Co-founder Lacey Davis has been vegan for 19 years and says her space welcomes "queer people, trans people, fat people, vegans, feminists, nerds, punks, and other weirdos." We love Davis' open-door policy, but will Liberation Barbell be able to balance all the calories you'll eat from Voodoo Doughnut, Sweet Hereafter, Vita Cafe, The Bye and Bye, Sweetpea Baking Company, Food Fight! Grocery, Ground Kontrol, Farm Spirit, Blossoming Lotus, Homegrown Smoker Vegan BBQ, Vtopia, No Bones Beach Club, and the 138 other vegan places you're sure to visit?

7. Give it to me
Why not?

Ryan Ritchie is VegNews' digital editor who, similar to every other American, does not enjoy paying taxes.