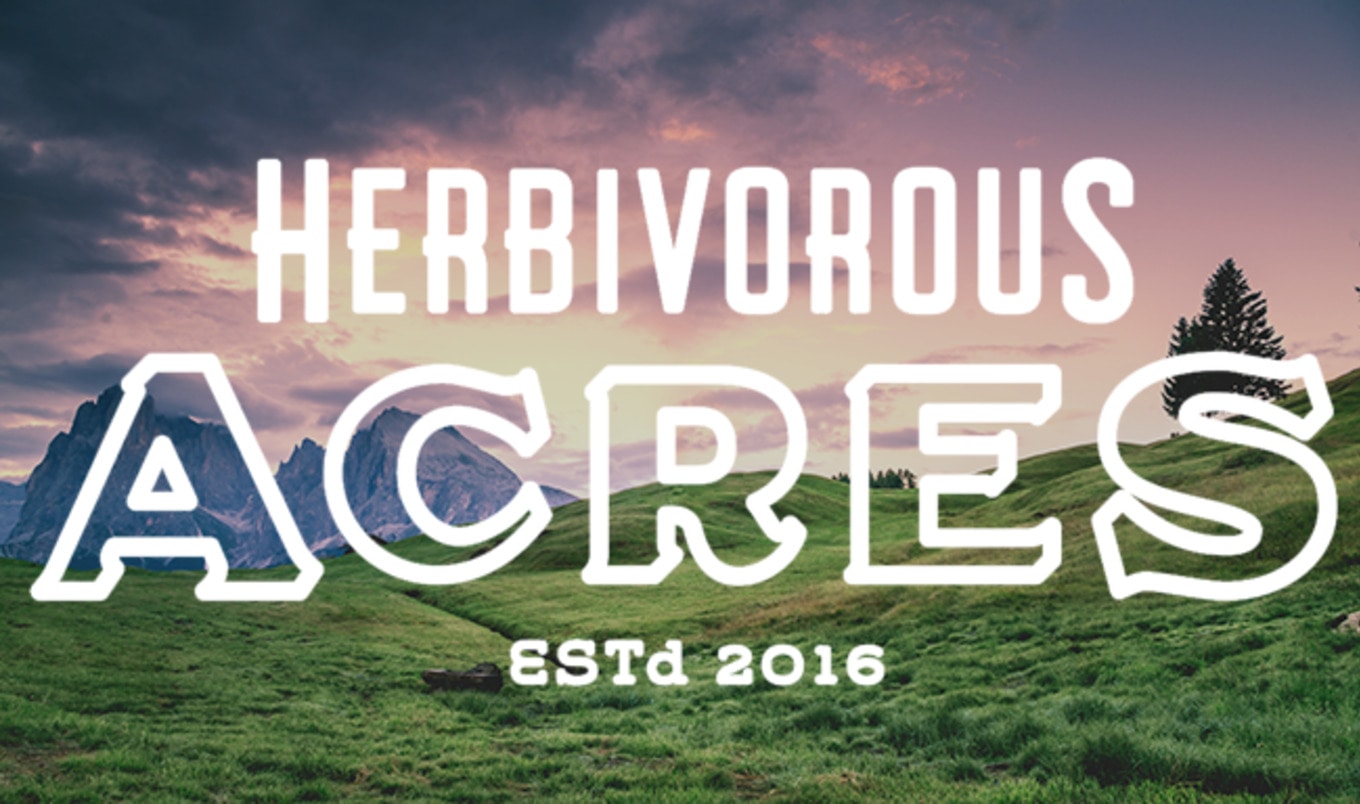 Herbivorous Butcher and friends landed a plot in Milaca, MN to house rescued chickens, mini-donkeys, mini-horses, and more.
April 20, 2017
---
Last week, upcoming animal sanctuary Herbivorous Acres secured a 15-acre farm (plus 20 acres across the street) in Milaca, MN. The nonprofit is a collaboration between The Herbivorous Butcher co-founder Aubry Walch and animal activist Marie DuCharme, who have been working to secure a piece of property since last January. The former property owners, Rachel Spry and Larry Zalesky (with the help of daughter Ayla Spry), sold the well-kempt farm to Herbivorous Acres for a discounted price, helping the sanctuary get off the ground much faster than anticipated. The principal 15-acre property is currently equipped with two houses where DuCharme plans to welcome guests for overnight stays. The sanctuary will also be home to a group of rescued animals including two mini donkeys, a mini horse, two full-sized horses, 15 chickens, three cats, and three farm dogs (including DuCharme's companions, Journey and Giles). Walch and DuCharme hope to eventually build tiny homes and cabins on the property, host yoga and vegan cooking classes, and develop a community education center. "By having people come visit the farm," DuCharme tells VegNews, "we will encourage people to open their hearts and minds to learning more about our mission, connect with our animals, [and] embrace the idea of living a more compassionate lifestyle that benefits our animals as well as the ones that still need to be saved." The deal on the property will close on August 1 and the sanctuary is slated to open to the public shortly thereafter.
JUST LAUNCHED! Get our 10 Easy Vegan Summer Meals recipe book as a FREE instant download.
JUST LAUNCHED! Get our 10 Easy Vegan Summer Meals recipe book as a FREE instant download.