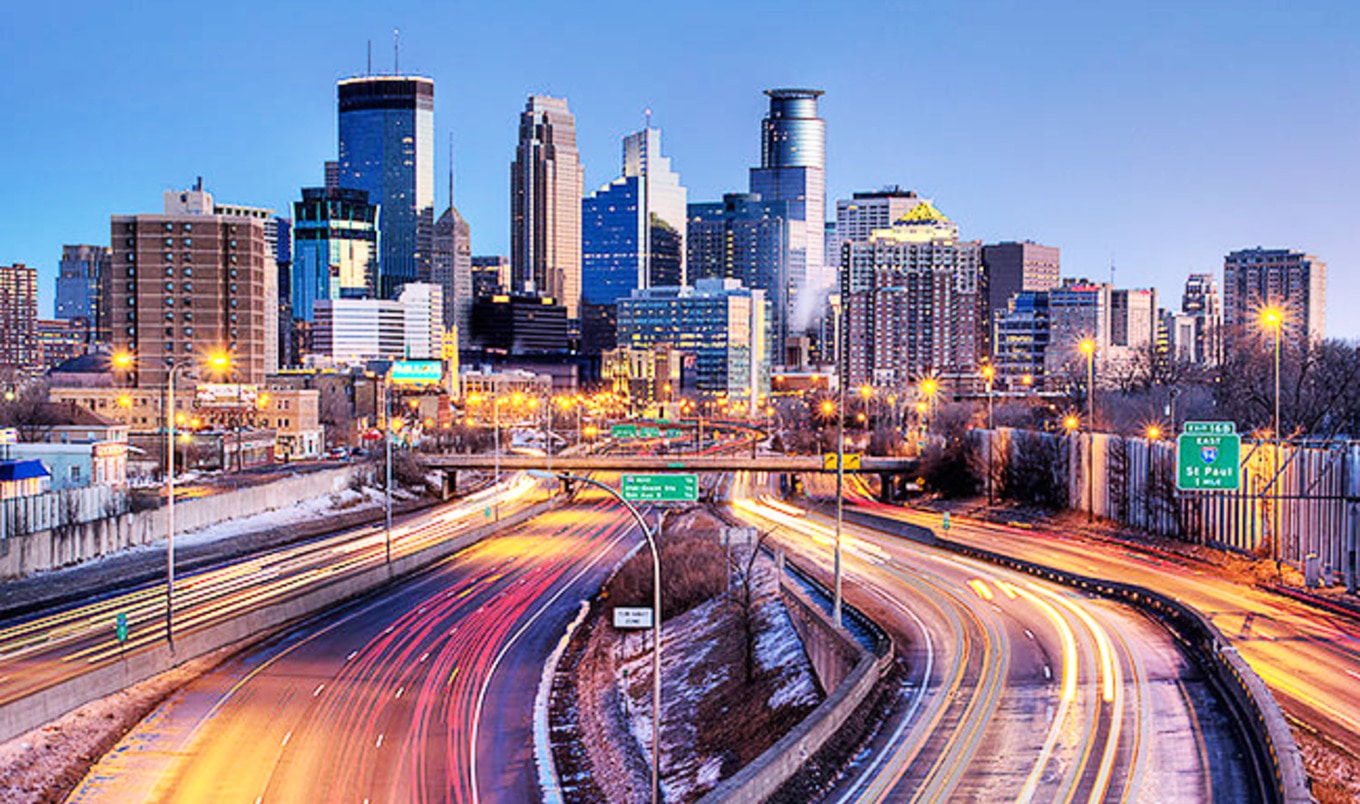 Vegan ice cream sandwiches in San Jose, plant-based pizza in Connecticut, and booze-fueled brunch in the Twin Cities means that there are vegan options aplenty outside of New York and LA.
May 16, 2017
---
VegNews recently revealed the top 10 most vegan-friendly cities in our May+June issue. We spent many hours researching (mostly eating) and narrowing down what really makes a city the hottest plant-based spot in the country. And while we stick to our list of picks, there are plenty of locales that shine bright in the vegan department. If Disney has taught us anything, it's that the ugly sister is always just a pumpkin away from glam. This list is our homage to the (not-so-ugly) sister cities of the places we praised on our pages. As you'll see, veganism is booming in every corner of the country. Did your step-city make this list?

If you love: Los Angeles, CA
Try: San Diego, CA

Southern California is a hot spot for all things vegan and while Los Angeles has a stronghold on the healthier side of plant-based (with a slew junkier options as well), its southern neighbor San Diego also pulls its plant-based weight. Plant Power Fast Food opened last year—with a second location coming soon—with a hearty offering of vegan burgers, plant-based fish tacos, and smoothies that'll put McDonald's to (more) shame. For a date-night vibe, Kindred is a death metal bar with plant-based appeal serving Beet Risotto, tofu-based benedicts, and good vibes to veg-curious crowds since 2016. For fanciful Italian fare, Civico 1845 is a vegan-friendly restaurant that boasts a vegan menu with favorites such as lasagna, gnocchi, and bolognese complete with seitan-based ragout. This year, a group of San Diego politicians went veg for a week in support of the Meatless Monday campaign showing that the city by the sea is well on its way to becoming Tinseltown's biggest vegan competitor.

If you love: New York City, NY
Try: New Haven, CT

The western corner of the Tri-State Area is blooming with vegan options. Yale recently became the first university to add Beyond Burger to its dining halls and if you're not a student, perhaps having an Ivy-leaguer smuggle one to you can be an option. Not into creeping around on-campus? Local pizzeria Da Legna, while not vegan, has a separate menu featuring toppings such as vegan cheese, an array of meat substitutes (think bacon, meatballs, sausage, and more!), and a selection of vegan appetizers … oh, and full bar. Nearby Thali Too Vegetarian restaurant's menu is 50 percent vegan (ask if ghee, or clarified butter, is used) and Claire's Corner Copia is a college hangout vegetarian cafe with clearly marked vegan options.

If you love: Portland, OR
Try: Bend, OR

While Portland is known for putting a bird on it, Bend is great for leaving the bird be. Bend is the birthplace of all-vegan and organic Next Level Burger, which recently announced a double-decker partnership with Beyond Meat and an aggressive summer expansion plan to states outside of Oregon. Burgers not your buzz? A Broken Angel is a vegan catering service and food cart that serves up South American- and French-inspired (with a Pacific Northwest flair) fare such as Grilled Artichoke Tostadas, Biscuits & Wild Mushroom Gravy, and smoked turtle bean filled tacos behind Palate A Coffee Bar just south of downtown Bend. And speaking of broken, one VegNews editor recently dined at Broken Top Bottle Shop and swears that the Smoked Tempeh Tacos with a side of roasted potatoes (complete with house-made tahini garlic dressing) gave her a new lease on life. For juice and raw food fiends, Salud Live Kitchen and Juice bar is the place for kombucha, organic cold-pressed juice blends and tonics, and a selection of collard wraps and salads. Portland's Voodoo Doughnuts will still be there when you return from Bend.

If you love: Oakland, CA
Try: San Jose, CA

Still in the Bay Area but just a little further down the coast, San Jose delivers a scene that's worth a visit. Famed San Francisco sandwich shop Ike's Place opened a San Jose outpost which means you can get at least a handful of vegan sandwiches (we recommend the buffalo sauce slathered XXXtina) on dutch crunch—a giraffe-patterned bread that only exists in the Bay Area … and Holland. To settle that monster sandwich, we reckon beer and sausages are in order. Original Gravity Public House is a bar with communal tables, all the beer you can drink (Barnivore them before you chug), and a selection of four different vegan sausages. San Jose's got sweet treats too! At CREAM (another San Francisco import), you can make the ice cream cookie sandwich of your dreams with soy-based ice cream and vegan cookies in several flavors.

If you love: Chicago, IL
Try: St. Paul and Minneapolis, MN

Chicago has long been the reigning vegan champ (thanks to Chicago Diner) of the midwest but the twin cities have really made a vegan name for themselves recently with a good chunk of meaty credit going to The Herbivorous Butcher in Minneapolis. But the friendly vegan butcher isn't the only place in town. Reverie Cafe + Bar serves up vegan brunch (yes, that means mimosas), lunch, and sweets while regional chain Pizza Luce offers a host of vegan-friendly pizzas, pastas, salads, and sides. Over in St. Paul, newly opened vegan restaurant J. Selby's couldn't keep up with demand on opening weekend last month and was forced to close for a bit to re-up on veggie supplies—which really says something about the rapid growth of plant-based demand in the area.

Anna Starostinetskaya—the news editor for VegNews—is an only child, but would adopt a vegan step-city in a heartbeat.