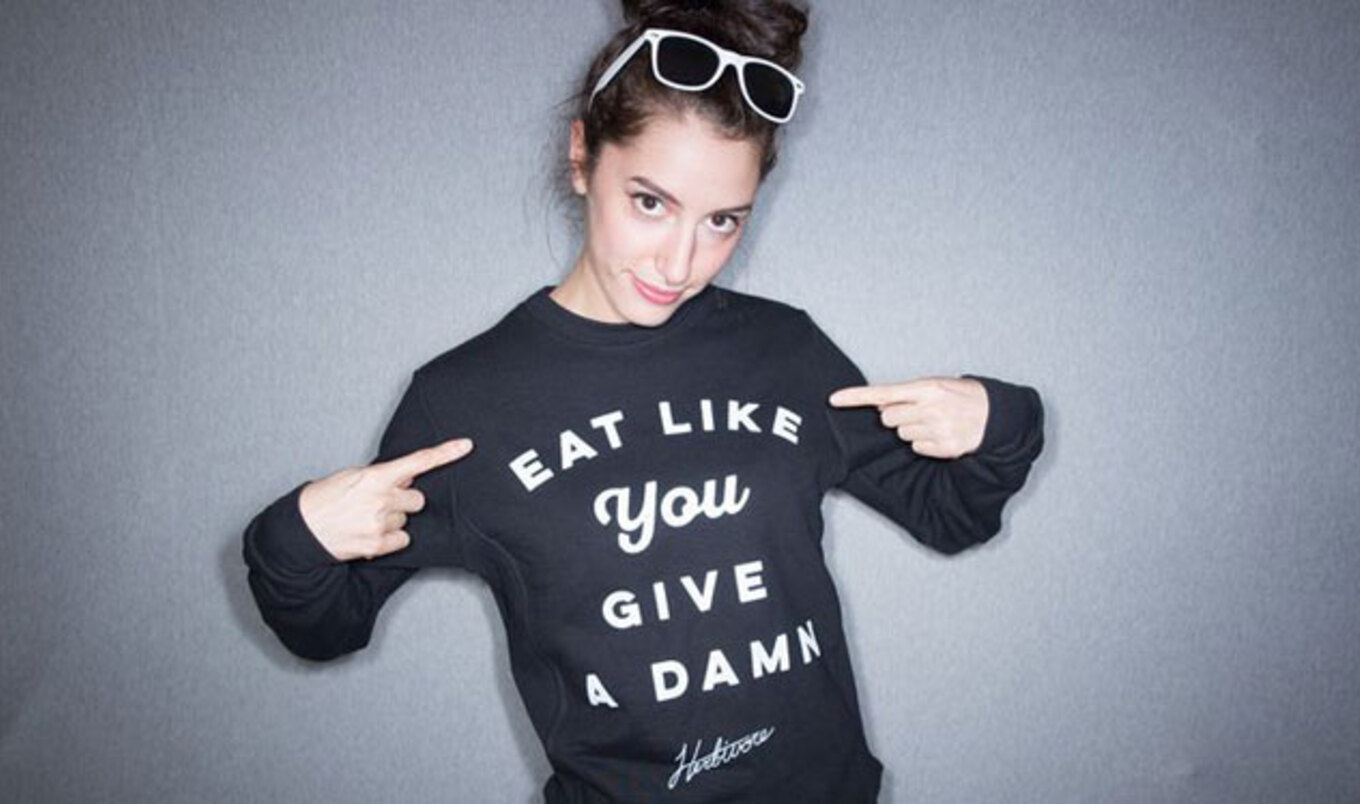 Giving a vegan gift is a great way to congratulate a graduate.
May 18, 2017
---
Graduation season is the time of year when students are preparing to make huge changes in their lives. Whether they already have job offers or are searching for work, the thought of what to do after they walk across that stage can be overwhelming for young people, which is why it's important to remember to celebrate! So, before the stress of a 9 to 5 takes over, shower your graduate with gifts as a way to say "congratulations" and maybe help that special someone ease into that thing we adults call "the real world." Here are five of our favorite items that the vegan graduate in your life wants and needs.

1. Shoes to rock in the real world
If someone is about to partake in a new chapter of his or her life, that person is going to need good shoes for job interviews. Whether shopping online or in-person, the options for vegan shoes has never been higher. For dress shoes, we suggest the Liv in Black from Roni Kantor and the Wally in Brown from Novacas, both available from MooShoes. The New York and Los Angeles -based shoe store also carries cruelty-free handbags and messenger bags that are perfect for job interviews (and to take to work when someone lands that first job out of college). However, life isn't all about work, which is why your graduate can also use some fun, cute, and casual kicks. We like TOMS shoes because they're comfortable, look cool, and for the fact that the brand donates a pair of shoes to people in need for every pair of shoes purchased.

2. Dress for success
Proper work attire can be expensive, especially for someone who's accustomed to living on a microwave-burrito diet. With this is mind, treat your graduate to a shopping day in which they get to choose something fancy to wear to work (and to the graduation ceremony). Show Me Your MuMu has a plethora of vegan dresses for all occasions (including wedding dresses), while Free People is a great stop for vegan belts and/or handbags. For men, we're pretty sure you can never go wrong with anything from Joshua Katcher's Brave GentleMan. Sure, Katcher's clothes are on the pricey side, but quality clothes often are, which is one life lesson every graduate needs to know.

3. Vegan bling
With vegan shoes and wardrobe in tow, your cruelty-free graduate needs accessories and accoutrements to make his or her style really pop. Maybe your grad has always wanted a necklace to show off their vegan pride. If so, visit Portland's Herbivore Clothing Company, where the Vegan Script Metal Necklace by Beth Redwood allows your graduate to make a statement in a whimsical way. You can also try Etsy.com for more vegan necklaces, rings, earrings, bracelets, charms, and pins.

4. Food
After all that hard work (and, let's be honest—partying), maybe your grad wants to stay home, relax, and spend quality time with the family. If that's the case, treat him or her to their favorite vegan restaurant. Whether your grad loves a sit-down restaurant or a vegan fast food joint, take them and spoil them with whatever they desire because nothing says "I'm so glad I'm done with school forever" like splurging on yummy vegan food.
5. Eat Drink Vegan
Did you know that graduation season is also festival season? Well, it is, and there's no better gift to give your grad than tickets to Eat Drink Vegan. The event takes place May 27 in Pasadena, CA, at the Rose Bowl. Featuring more than 75 restaurants, a vegan marketplace, live music, and unlimited pours of more than 250 beverages (many of which are of the alcohol variety), Eat Drink Vegan is one of the best veg fests in the world thanks to a gorgeous location and almost-perfect weather. Of course, not all graduates live near Pasadena, which means you might have to purchase airfare and a hotel for that now-former student of yours. We're pretty sure he or she won't mind.

Rebecca Sykes is a writer and passionate vegan who is hoping to open her own animal sanctuary one day.