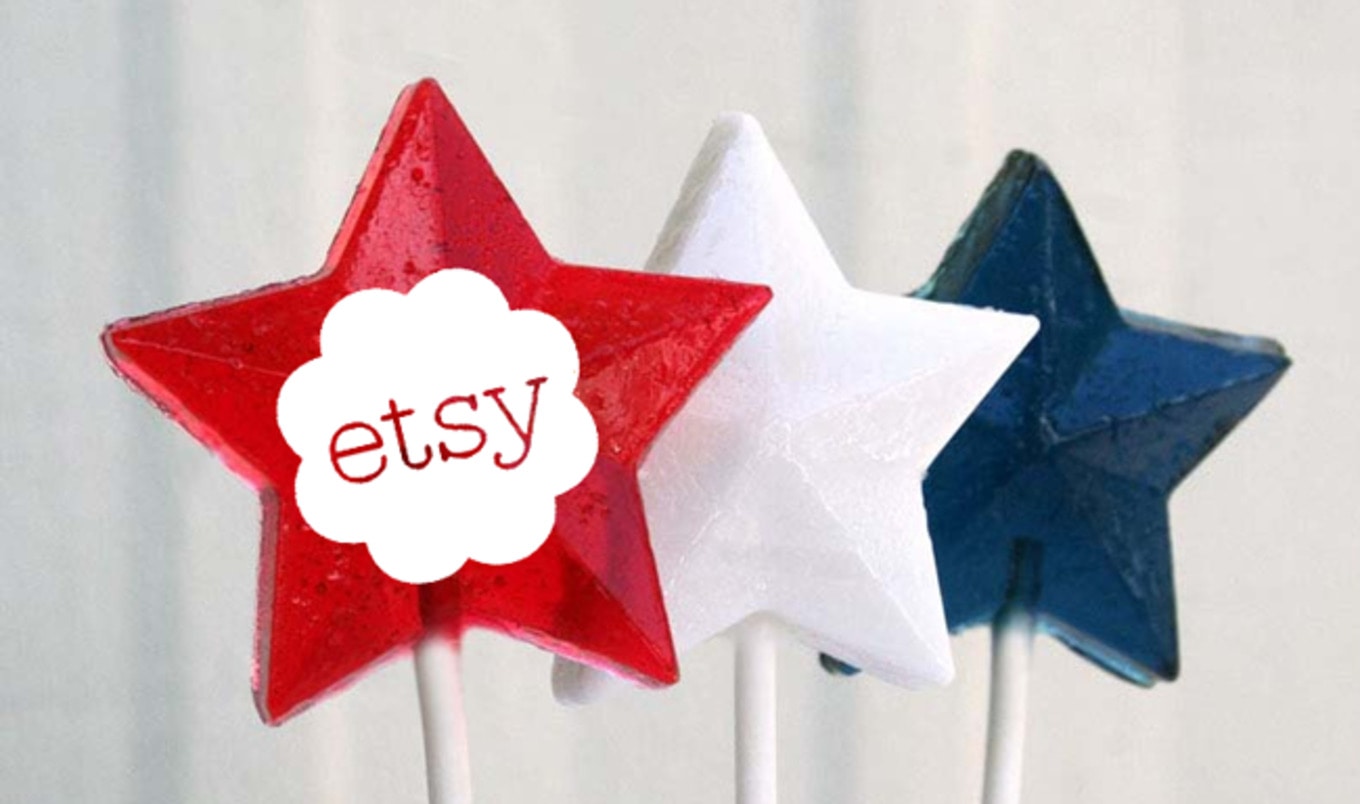 To celebrate freedom, we turned to the independent craft makers of Etsy for red, white, and blue inspiration.
June 14, 2017
---
The corn is sizzling, the coleslaw is marinating, and the blueberry pie is cooling on the windowsill, which means we've got time to browse Etsy for unique Fourth of July décor. After scouring the site for hours, we found little touches such as banners, candles, and decorative accessories to celebrate the holiday with flying colors. While much of the the Fourth's décor includes barnyard themes and animal products, our finds are cruelty-free to truly celebrate freedom for all. Here are our 9 finds on Etsy for this Fourth of July.

1. Decorative Mason Jars
Pretty Simply Studio creates one-of-a-kind Mason jars in two sizes (pint and quart) that go great for all occasions, but it's the specially made, three-jar set with foam stars and hand-painted flags that'll get this Fourth rocking. Whether you're using them as utensil holders or vases, these upcycled jars are a festive organizational tool.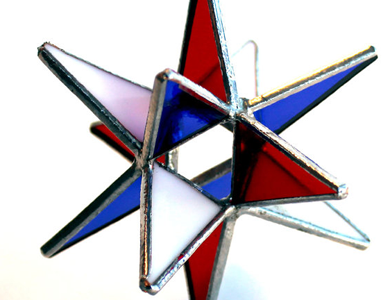 2. Glass Star
A beautiful ornament that's perfect for reflecting the summer sun, this stained-glass star will add sparkle to any backyard bash. We'd grab at least three; slip red, white, and blue ribbons into the stars' silver-finished rings and scatter them across tree branches for maximum shine to let the daylight do the decorating.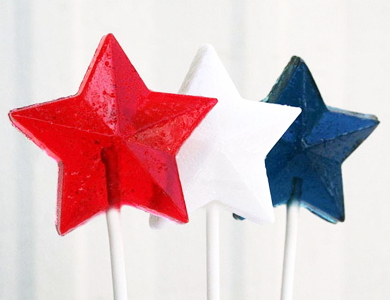 3. Lollipops
We can't think of a more patriotic way to celebrate July 4 than with star-shaped lollipops. Hand trimmed and polished, each order contains 45 candies that are available in a variety of flavors—including peppermint, champagne, and cotton candy. These look too good to eat, but that's not going to stop us!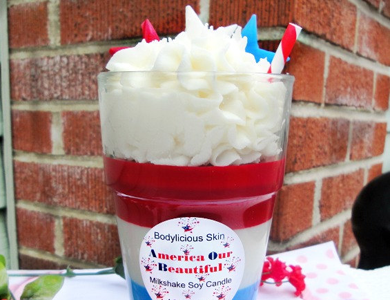 4. Milkshake Candle
Once the sun sets and the last firework has faded, this milkshake-scented soy candle will keep the bright festivities going. The tall milkshake glass is layered with fluffy soy wax and topped with a cherry and straw. We suggest waiting until you've had your fill of dessert before lighting these tempting candles, as they can be made with your choice of drool-inducing scents such as Apple Pie, Orange Creamsicle, and Lady Vampire. A word of advice? Do not eat them!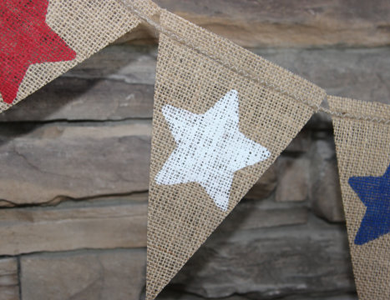 5. Burlap Banner
Hand-sewn using burlap, this banner is perfect for hanging indoors or out. A rustic decoration that'll add flair to any get-together, you can opt for a shimmering version with red on red, blue on blue, or white on white glitter, sealed onto the banner to protect your rugs from a loose glitter disaster.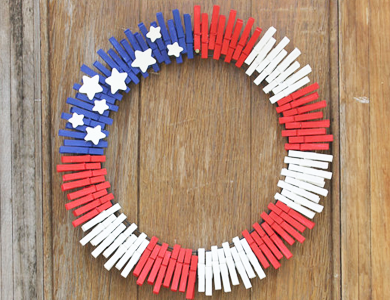 6. Clothespin Wreath
This wreath is made from painted clothespins arranged in a clean circular pattern, then accented with wooden stars. Easily hung over your mantle or door, if you keep it safe from rain and direct sun, the wreath can be reused for Fourth of Julys for years.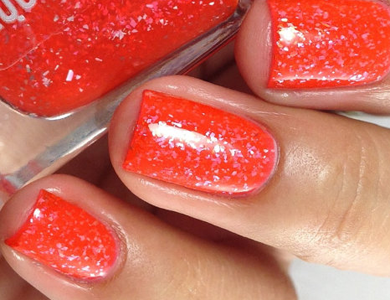 7. Nail Polish
Who said that décor was limited to your home? This ultra-shine, cruelty-free nail polish will give your nails a holiday glitz-and-glamour makeover. Choose between fireworks-inspired colors such as Star Gazer, Fiery Cracker, Midnight Sky, and Kapow! that feature neon dots, silver flakes, and holograms. The best part? The entire vegan collection does not contain camphor, toluene, formaldehyde, phthalate (DBP), or formaldehyde resin.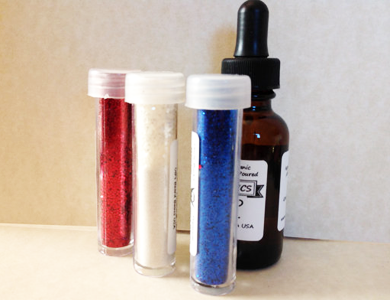 8. Glitter Beard Kit
Perhaps the strangest decoration we found was not for our backyard but for beards. The glitter kit features a pre-glitter application scent (or unscented if you prefer), three vials of colored glitter, and a vinyl bib to keep things tidy. Once your beard is glittery, be careful when hugging friends who prefer to stay glitter-free.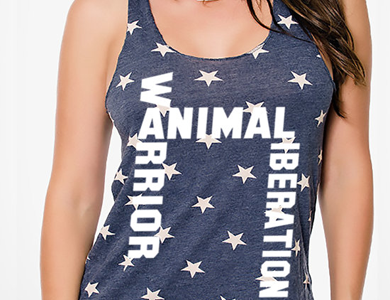 9. Racerback Tank
We believe that celebrating freedom applies to animals who should have the right to be free, which is why we're wearing this star-patterned tank printed with "Animal Liberation Warrior" on the Fourth. Etsy shop FTLA Apparel uses only eco-friendly inks, fabrics, and polyester mesh screens thanks to owner Kimberly Fawn Panzarella's desire to create clothing with a message.