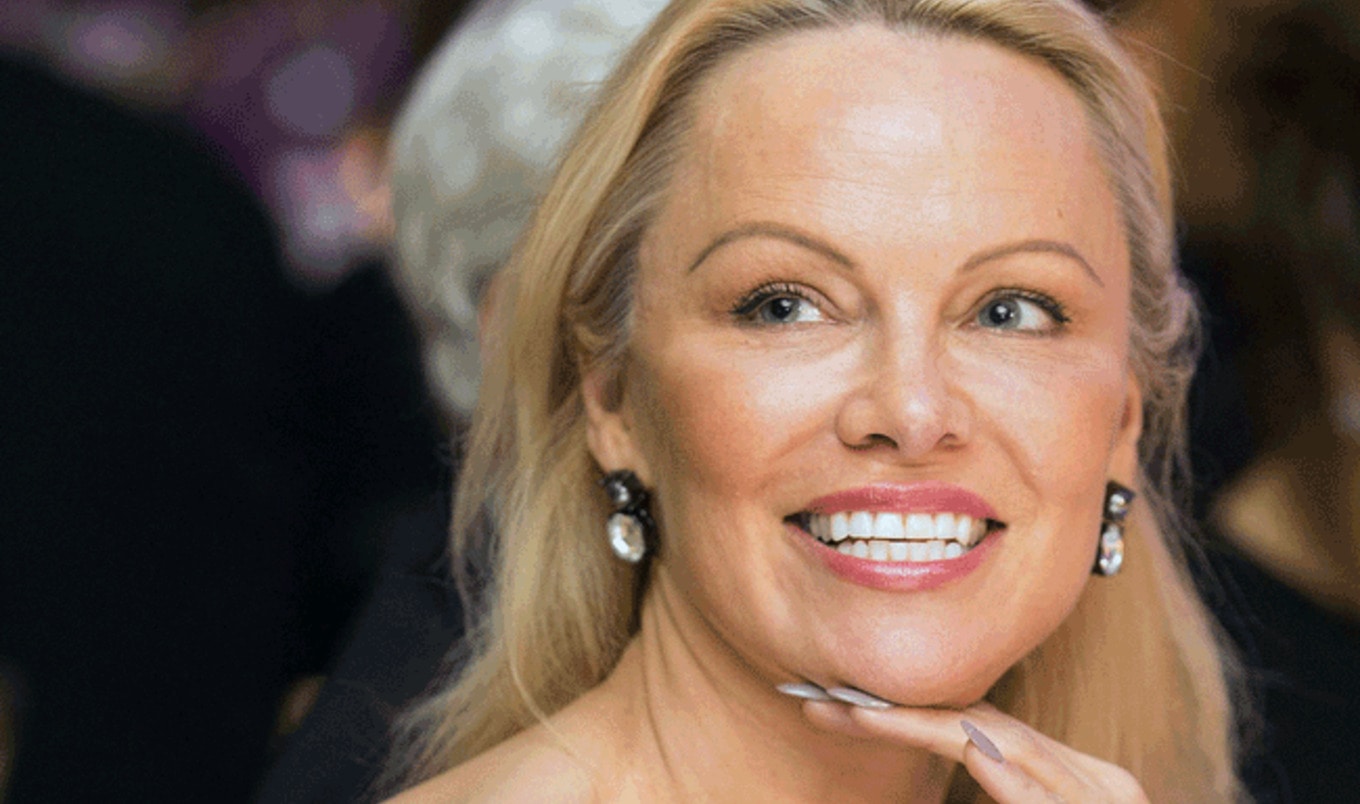 Actress and activist Pamela Anderson's birthday should be a vegan holiday.
June 30, 2017
---
Today is Pamela Anderson's 50th birthday. And while seemingly everyone on the planet knows the actress due to her role as C.J. Parker on the television program Baywatch (or her former marriage to Mötley Crüe drummer Tommy Lee), vegans know Anderson as one of the most vocal animal-rights activists in the world. In addition to her outspoken beliefs, Anderson is also opening a vegan restaurant in France, sent First Lady Melania Trump a faux fur coat, advocated for plant-based meals in Arizona prisons and Los Angeles schools, created two cruelty-free shoe lines, and launched an online vegan cooking show. Needless to say, all of this activity has Anderson talking about the things that matter most to us—veganism and compassionate living. To celebrate her birthday, here are six of our favorite Anderson quotes regarding veganism and animal-rights.
On adding vegan options to Los Angeles schools:
"We are presented with the unique opportunity to help this generation of young people become more compassionate, be kinder to the environment, and make healthier lifestyle choices. Kids today are appalled to learn that animals killed for cheeseburgers and chicken nuggets live crowded by the thousands in dark, filthy sheds, are mutilated and slaughtered by having their throats slit while they are still conscious. Violence and suffering is common in the meat industry, but offering kids the chance to choose meals that are free of cruelty encourages compassion."
On getting involved with animal-rights organizations:
"I've been an animal-activist since I was little, rolling nickels and quarters and sending them off to animal causes. I sent them (People for the Ethical Treatment of Animals) a letter and said, "Use me in any way. Please use me. I'm sick of talking about my personal life. I'd like to be able to share this attention with something more meaningful … It's more meaningful to me to be able to do things like this than anything else."
On visiting a farm sanctuary:
"You know, it's Thanksgiving—let's go rescue some turkeys."
On veganism's impact on the environment:
"People are really conscious of the environment, and being vegetarian is better than driving a hybrid car. Factory farms and slaughterhouses are really bad for the environment, and it's all bad for your health. I chose to be vegetarian for humane reasons, but once I found out what went on behind closed doors at slaughterhouses, it didn't really make me want to eat meat anymore."
On being a vegan mom:
"I think it's really important for kids. You just expose them to it, and they make their own decisions."
On serving vegan meals to prisoners:
"I was really impressed. I think the food is great, and, like we said, we're saving a lot of lives. I think it's helpful and encouraging to give people the chance to eat compassionately."
Ryan Ritchie is a VegNews digital editor who has never seen an episode of Baywatch.